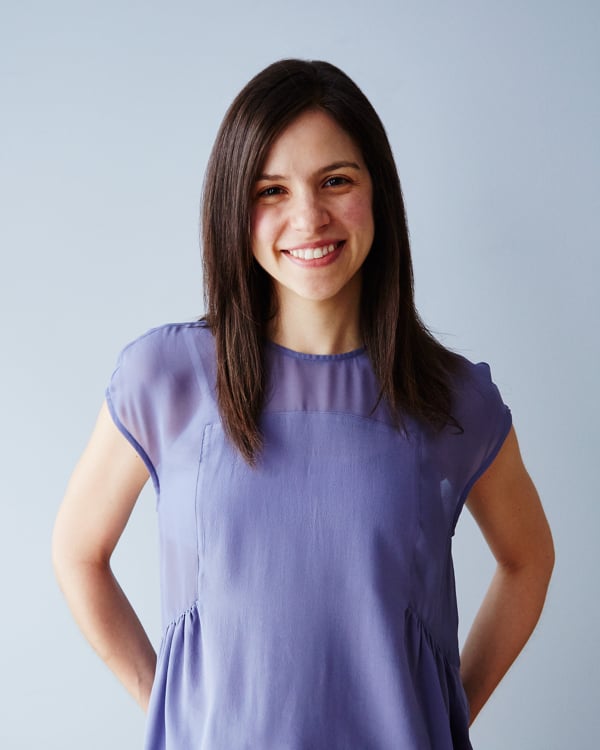 Welcome to The Full Helping!
Here's a little bit about me: I'm Gena, and I'm a certified nutritionist, recipe developer, cookbook author, and food writer. My recipes and articles have been featured in The Huffington Post, Whole Living, O Magazine, VegNews, Thrive Magazine, Well and Good, Mind Body Green, Glamour, and The Chalkboard, among other publications. You can learn more about my cookbooks, Food52 Vegan and Choosing Raw, here.
I'm also a nutrition student, working toward my Masters in Nutrition and Education and my RDN (Registered Dietitian Nutritionist) at Teacher's College, Columbia University. I received my nutrition certification from The Natural Healing Institute in California, and my post-baccalaureate, pre-medical degree from Georgetown University.
On this site, you'll find a collection of the nourishing vegan recipes that I create in my tiny NYC kitchen. You'll also find occasional musings on health, nutrition science, animal rights, eating disorder recovery, self-care, and the ways in which these topics intersect.
My Food Journey
I've been vegan for nearly a decade, and they've been the happiest and most fulfilling years of my life. My relationship with food, though, wasn't always so harmonious. I come from a long, on-and-off-again struggle with anorexia and orthorexia. With the help of time, patience, therapy, the support of family and friends, and writing, I've managed to forge a wholesome and satisfying relationship with food.
Becoming vegan helped me to place food and eating in a meaningful context and moral framework, and it was also a crucial part of my recovery story. I feel strongly about supporting members of the vegan community who have also struggled with disordered eating, and on this blog I host a series called Green Recovery, which highlights recovery stories that intersect with veganism. Read more about Green Recovery (including submission guidelines!) here.
My Food Philosophy
The title of this blog used to be Choosing Raw. When I started blogging, I was passionate about raw food veganism, and the recipes I shared were mostly raw. Over time, I've moved away from a strictly raw approach, and in 2015, I decided to rename the blog The Full Helping. You can read about my decision here. While I don't identify with raw foodism anymore, I still really enjoy and feel inspired by raw foods, and you'll find many raw recipes in the archives and in my posts.
I've spent much of my life experimenting with food extremes, but my present-day food philosophy hinges on balance. I believe in making food choices that are wholesome and nourishing, and I think that nourishment has as much to do with feeding the spirit as it does fueling the body. The recipes on this blog are mostly created with whole foods ingredients, but I like to present some indulgences and to feature cool vegan products on occasion. I emphasize macronutrient balance, variety, and well-rounded nutrition. All of my recipes are vegan, and many are created with special diets and food allergies in mind.
My Counseling
I've been working as a nutritionist and food coach for six years, and it has been the most rewarding work of my life. While I specialize in plant-based diets, I work with clients of all sorts of backgrounds, including many non-vegans. My main emphasis as a nutritionist is on helping my clients to make more nourishing and self-loving choices, to break toxic and fearful cycles with food, and to develop a more harmonious relationship with food overall. For more on my services, check out my counseling page or email me at [email protected].
Partnerships
I love partnering with brands that are working to champion healthful eating and foster a meaningful dialog about food and wellness. For inquiries about recipe development, brand ambassador opportunities, sponsorships, or product reviews, email me at [email protected].
Thanks so much for stopping by. I hope to see you often!
Author photograph by James Ransom