Here's a list of resources—from colon hydrotherapy to kitchen appliances—that I recommend. I'm always on the lookout for additions, so feel free to share your own recommendations–local and globally–with me!
Colon Hydrotherapy
Gravity-administered colon hydrotherapy is an essential part of the detoxification process. If you're hitting a wall with raw foods, if you're experiencing severe detox, or if you simply wish to take your health and vitality to the next level, seek out a professional in your area. I suggest taking the his or her recommendations about how often to go.
If you're in NYC, I recommend Cassie Karopkin at Axis Healing. Cassie is smart, knowledgeable, experienced, friendly, and fun – in short, all of the things you'll want in your hydrotherapist! I trust her implicitly, and recommend her services without reservation. She can be reached at [email protected]
Kitchen Tools
It's a myth that you need a kitchen stocked with appliances to start eating raw! In the beginning, you'll probably find that a good chef's knife and some ingenuity is all it takes. As you move along, though, certain appliances will allow you to enjoy the lifestyle with ease.
Deciding how to outfit your kitchen is a matter of personality. If you're a simple eater like me, who wants to minimize prep time and maximize flexibility, then I recommend you invest in appliances that are time-efficient and versatile. Some people might be surprised to hear that I consider a spiralizer a more beneficial kitchen tool than a dehydrator. The reason is simple: spiralizers are fast, and the meals they help create (veggie pastas) can be eaten in great variety. You might also be surprised to hear me say that a food processor is more vital for raw newbies than a VitaMix. As dearly as I love my VitaMix, a food processor is a more fundamental kitchen tool; it can do lots of the blending you'll need for raw soups, and it's more efficient than the Vita for making nut pates. If you're a kitchen impresario—the kind of chef who likes to cook elaborate meals—you may want to invest in a dehydrator.
Before you spend money, I recommend that you think about your personality type. Are you planning on creating a magnificent raw feast once or twice a week? If so, focus on appliances that will enable complex preparation. Are you looking to eat raw on a daily basis with minimal hassle? Then focus on machines that are fast and efficient.
Below you'll find my personal preferences for raw kitchen tools, listed in order of importance:
1)    Basic vegetable tools
Knives (cost varies)
A vegetable peeler (averages $6.99-$19.95)
A box grater (average $19.99)
These are the essential tools you'll need to chop and peel veggies. These are just as essential to the non-raw lifestyle as they are to the raw lifestyle, so you should have them around already. If not, it's time to invest!
2)    Food Processor ($59.99-$200; average 7 cup for $129.99)
I consider a good food processor a kitchen necessity for any chef, raw or cooked. I've had mine since I was seventeen and can't imagine life without it! Sure, it'll cost you a few pennies, but believe me when I say that it's a worthy investment. Once you're churning out nut pates, banana soft serve, and perfectly grated vegetables like a champ, you'll be grateful. Best of all, food processors are sturdy and durable.
My food processor of choice is the Cuisinart DLC-2011N PowerPrep Plus 11-Cup Food Processor. At $165.00, this is an investment, but an invaluable one. Another good option for the single chef is a Cuisinart DLC-10S Pro Classic 7-Cup Food Processor, which is about $130.00 (probably less on Ebay).
Kitchen Aid models are slightly more affordable and also reliable.
I do not recommend mini-food processors for any purpose other than chopping: the motor and bowl capacity won't allow you to do much else! If you're thinking about one, wait, save up, and invest in a larger model when you can.
3)   A spiralizer ($24.95-$49.95)
If you've been reading the blog, you know all about my love of raw pasta. I highly recommend investing in this cheap and versatile little tool!
I use and recommend the Paderno Spirooli. If you're looking to save some money, the Joyce Chen spiral slicer is a good value at $24.95.
4)    A Blender ($20.00–$400)
If you can afford to invest in a Vitamix, do. It'll change your life: believe me when I say that soups and smoothies will never be the same! A Vitamix can pulverize raw vegetables (even root vegetables for raw soups), nuts, or even whole vanilla beans. It's unbelievably powerful, and it lasts forever (and it boasts a great warranty, too).
If you can't afford a Vitamix, then you can work with any blender that's powerful enough to chop ice. The Black and Decker BL12475B Crush Master Blender isn't bad, and it's a steal for $38.00.
5)    A Mandolin (average $39.95)
I love my mandolin! It allows me to slice vegetables thinly for raw raviolis (think two paper thin slices of beet with veggie cheese in between), raw lasagna (same idea), raw cucumber rolls (which I made in this post) and more. It also makes for beautifully grated carrots, cucumbers, and beets. It's not essential, but you'll be glad you have it.
The mandolin I use and like is the Zyliss Easy Slice Mandolin.
6) A Juicer (average $50.00 – $500.00)
I love my juicer and use it almost every day. If you're like me, and juicing is a crucial part of your lifestyle, then the cost of a juicer will absolutely be worth it! It will buy itself back again and again and again. The juicer I use and recommend is the Breville Two-Speed Juice Fountain Plus. It's the only juicer I've ever owned, and it has never let me down. I recommend you invest in a juicer that has at least this level of performance in order to juice leafy greens.
Some of you have asked me whether it's wiser to buy a juicer or a Vitamix. The answer is that they do totally different things, and you can't compare them. For more on this, check out my post of juicing vs. blending.
7)    A Dehydrator (average $209.95)
I'm always amazed at how many new raw foodists ask me if they should invest in a dehydrator. Though I'm delighted to have a dehydrator, I rarely use it, and I was successfully raw for about a year without it. A dehydrator can catapult your raw un-cooking to a new level of aesthetic perfection, but it's not essential.
If you're ready to take the dehydrator plunge, I highly recommend all Excalibur models. The cheap, circular dehydrators are fine for dried fruit, but they're shape and design won't let you do much else.
Restaurants (NYC)
A legend. This is the vegan restaurant in NYC. Featuring a menu of painstakingly prepared organic foods, inspired by macrobiotic, global, and raw cuisine, it virtually never disappoints. NB: Angelica Kitchen is cash only, and BYOB.
Blossom now has three NYC locations: one in Chelsea, one on the Upper West Side, and one on the Upper East Side. All feature organic, vegan dishes, and all have at least one or a few raw options. The food is tasty and filling, and the Upper West Side location has a nice juice bar.
My all time favorite lunch stop. Featuring an incredible salad bar, giant raw nori rolls, and the city's finest raw soups (try the avocado and the red pepper and coconut!). Be sure to taste—or purchase—the coconut chai, which is heaven in a bottle!
Another vegan classic in New York. With its rich, varied menu and health-conscious attitude, Candle Café is not to be missed. Be sure to try the paradise casserole—a signature dish on the menu, and probably my favorite.
This is Candle Café's slightly more upscale cousin. It's a perfect place to bring omnivores. Elegant and restrained, the restaurant mimics the décor and feel of conventional upscale dining, and the entrees (such as the famous seitan piccata) are perfect for discerning diners with generous appetites.
A great spot to bring omnis, Caravan features both a raw menu and a cooked menu. It's all vegan and organic, and its raw soups (if you ask me) are amazing!
Macrobiotic goodness on the Upper West Side.
This sweet, cozy, and casual bistro on the Upper West Side is a gem! The menu features tasty, filling sandwiches and salads, along with superb thin-crust pizzas. Yum!
This is, without, my favorite place for a "special occasion" meal. Sexy, sumptuous, and elegant, it's a dining experience that will seduce even hardcore omnivores. And it's especially good for first dates!
One of NYC's first raw destinations, Quintessence remains a raw foodie favorite. The menu features Indian, Mexican, and Italian dishes. If you come at brunch time, be sure to try the raw bagel – incredible!
New York's macrobiotic mecca, Souen features incredible, nourishing foods and extraordinary prices (especially the lunchtime deals). Highly recommended!!
Packaged Food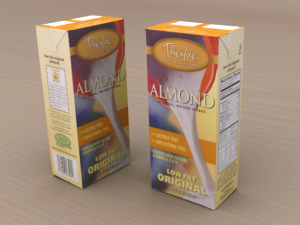 Whenever humanely possible, I recommend making food at home, from scratch. But here are my recommendations for those moments when you just can't.
Beans:
Eden Organic (low sodium and cooked with kombu for digestibility)
Breads:

Alvarado St. Bakery
Manna Bread
Ezekiel sprouted grain products

Burgers:
Ice Cream:

Coconut Bliss
Cool Hemp
Organic Nectars (raw and vegan!!!)
Purely Decadent Coconut Milk Ice Cream
Stogo (for NYC residents)
Frozen meals:
Amy's Organic (opt for vegan options with less than 500 mg sodium)
Kashi (same as above)
Pure Market Express (raw!)
Gluten-Free:
Bob's Red Mill Gluten Free Breakfast Cereals, Flours, and Grains
Clean Cravings Pizza Crust
Food for Life Millet Bread
Tinkyada Brown Rice Pasta
Nut Milk:
That's Nut Milk (as close to homemade as you'll find)
Pacific (unsweetened is optimal)
Snacks:
Larabars
Pure Bars
Cavewoman Bars
Twins Bakery flatbreads
Foods Alive Flax Crackers
Lydia's Crackers
Vivapura Trail Mix
One Luck Duck Macaroons and Crispies
Stevia:
Soups:
Amy's Organic (opt for the vegan selections)
Pacific Organic Soups (again, look for vegan options)
"Superfoods" (cacao, goji berries, lucuma, yacon, etc.):
Go Hunza
Navitas Naturals
Wilderness Family Naturals
Yogurt:

Turtle Mountain So Delicious Coconut Milk Yogurt