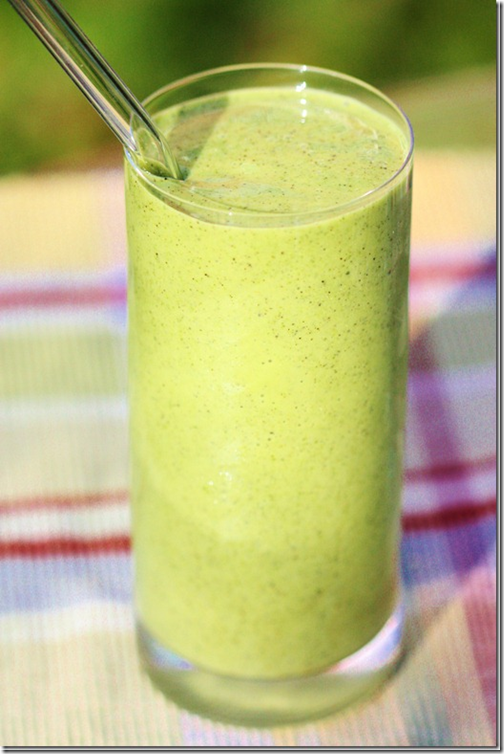 Every year on St. Pat's day, people who aren't busy enjoying green beer at bars across the nation busy themselves instead with preparing green food: green cookies, green cakes, green muffins, and so on. Here at Choosing Raw, I like to think we eat green food year round, but not the kind of green that comes from a bottle of food coloring. Instead, we share our passion and enthusiasm for food that's eco-conscious, friendly to animals, and brimming with fresh vegetables. But because this is a day for green coloring, as well as green living, here are ten of my favorite festive recipes for the holiday!
1) Chocolate Covered Kale Chips
Celery, Banana, and Pineapple Smoothie:
And even though it's not totally green, vegan colcannon!!!
Enjoy!!!
And since two of my favorite green smoothies are featured above, I wanted to let you all know that I'm sounding off about the now infamous "green smoothie" controversy in this week's Our Hen House podcast with Jasmin and Marianne! As many of you know, Dr. Caldwell Esselstyn and the Engine 2 / China Study crew recently came out against green smoothies on the grounds that blending reduces the nutrition of the smoothies and encourages a massive sugar spike. They also claim that the fact that we aren't burning calories through chewing when we sip a drink for a meal is a bad thing. (If you're confused, so am I—as a doctor friend of mine recently said, unless you're chewing a sledgehammer, you're not burning enough calories through the act of eating to be significant, and even if you were, how many calories you do or don't burn eating something has nothing to do with how nutritious it is.)
As you'll hear in the podcast, my ultimate thought is that we don't have enough peer-reviewed scientific studies to support this claim; to me, anyway, it sounds like a hypothesis at this point. It may be a hypothesis that the Engine 2 folks are in the process of researching and testing—and that's just fine—but not one we ought to assume is true yet.
For more on this, and on being a savvy consumer of nutrition news, check the podcast out! You'll also get to hear the wonderful Marc Bekoff speaking about animals, and the ladies giving their usual zippy and brilliant banter. Check out the site here, or the iTunes download (free!) here.
Happy Saturday,
xo