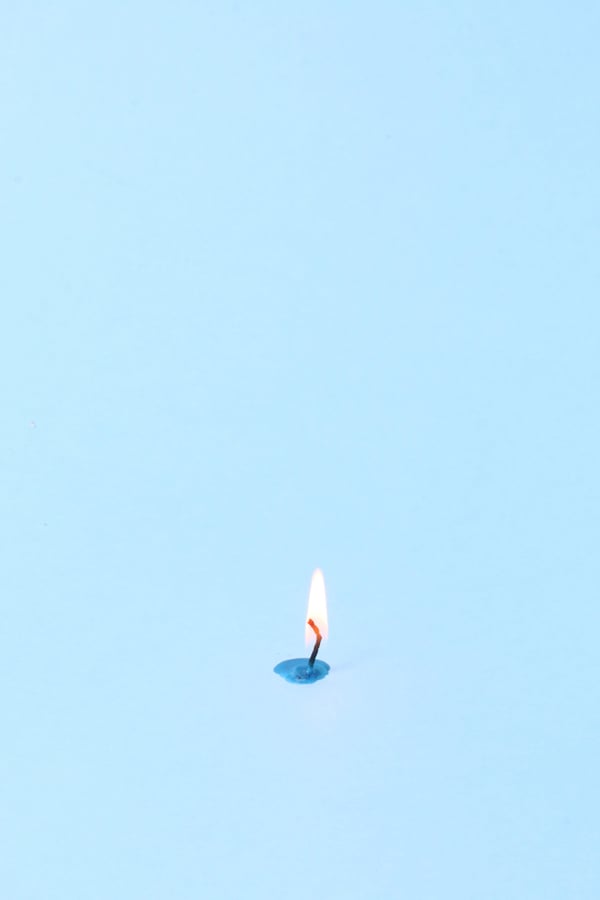 Those of you who have been reading for a while know that I usually post some reflections on my birthday; it's become an annual tradition that allows me to reflect a little on the terrain of the past twelve months.
I guess it's no surprise that this year's birthday post is permeated by heartache. My feelings about the breakup are less raw than they were when I first mentioned it a couple months ago, but I've been surprised by how non-linear the healing process is. A wise friend described this to me as "emotional weather," and I can't think of a better way of summing up how I've been feeling. There have been breaks in the clouds–moments of clarity and insight, moments of strength, glimpses of an open horizon in front of me–but there are still a lot of stormy days and weeks. It's hard to predict how long they'll last or how turbulent they'll be.
One upside of this–and with having weathered depression last spring–is that I've developed a capacity to flow with ups and downs. A year ago at this time, I truly couldn't predict when anxiety or dark moods were going to swoop in and take me out of commission for a couple days. I learned how not to panic when it happened and how to stand back up when the spell had passed. This took practice. Coming back to life after a tough bout meant resisting my own tendency to write a story about how things would never get better. It meant having faith that, if I could stop tensing up against the sadness, I'd find myself in a different place sooner or later.
I draw upon that faith all the time these days, in a different context. I have faith that I won't always feel bereft in the way I do right now; that at some point I'll start to be able to visualize the future again–and maybe it will be a more flexible and accommodating vision than some of the ones I've concocted in the past. I'm all too prone to clinging to expectations about how my life will shape up, in spite of the fact that experience invites me time and time again to loosen the grip.
That's been one of the hardest parts of this breakup: admitting to myself how much I'd come to count on the relationship and its place in my future. I've always prided myself on independence and autonomy, always thought of myself as someone who would know how to guard against becoming too reliant on someone else. What a surprise it is to realize how badly I wanted to merge. I'm still so angry at the relationship for having made me aware of this longing for companionship that I didn't even know I had. Cracks in the foundation must have been very deep for things to have ended the way they did, but I didn't see it coming, at least not until the very end, and that's partly because I didn't want to.
I know that the wound will heal and that time will help me to better understand the loss. I hope that this relationship and its rupture will ready me for a different and more fulfilling experience of partnership one day. I'm not there yet. I'm still grieving, still working to understand, still cycling in and out of regret and self-admonishment. I tell myself that the regret is pointless, but that doesn't stop it from showing up. It does allow me to not be engulfed by it, and that's something.
And of course, there have been shifts. There always are. In the last month especially I've found myself getting physically stronger. Back in March and April the mourning process seemed to have lodged in my body; I felt so weighted down and heavy with inertia (a feeling I recognize well from depression). I'm moving quicker these days, more purposefully. Sleep is still unpredictable, but I have more energy. This sensation of my body springing back to life reminds me a lot of anorexia recovery, when I regained physical strength before my spirit had healed. It gives me hope; it tells me that the process is underway.
Three years ago on my birthday, I wrote about switching directions after I didn't get into medical school. It was a very different experience and type of loss, but back then, just as now, I found myself adapting to things not turning out the way I'd planned. I left that experience deeply humbled. I'd entered the post-bacc with a lot of confidence in my own intellect and work ethic and drive, only to realize that I was chasing a dream to which my ego was very well suited, but my mind and spirit were not.
I'm feeling humbled in a different way today–not intellectually, but in my heart. In the last year I've come to realize how deep is my craving for connection. I've been able to admit that what I called "commitment-phobia" in the past was in fact a form of guarding against my own hunger for intimacy. I've had to rely on loved ones in a way I couldn't imagine doing only a few years ago–asking for support without any pretense of being able to tough it out on my own. I'm thirty-five years old today, and I still have a lot to learn about relationships and love. But the learning process is happening all the time.
It's still hard for me to open up about this breakup in person, even to friends. Many of the things people have said to me in a spirit of consolation have inadvertently hurt my feelings or made me feel worse, which is nobody's fault. I'm hypersensitive right now, and anyway, what's the "right" thing to say about the loss of love? We all know how painful it is and that time tends to be the best healer. For now, being able to write about the experience has been a tremendous source of relief, so I'm more grateful than ever for this space.
If this year has taught me anything, it's how not to things for granted. I say "thank you"–to myself, out loud, in prayer, in writing–every day, often many times over, for things big and small. I'm thankful for everyday sensations, like cool breeze on my body when I step outside in the morning, sun on my face as the weather warms up, or stretching my limbs in bed when I wake up. I'm thankful for the pleasure and nourishment of food, such an anchor in my life. I'm thankful for the goodness of people around me, for the generosity of strangers, for the patience of family and friends. I'm thankful for laughter, music, and words. I'm thankful to live in this body of mine. I could go on and on, but you get the idea.
That's 35. It's not the post I thought I'd be writing this year, but then, these posts never really are. And I'm finally coming to understand that there's nothing wrong with that.
With love and thanks,
xo