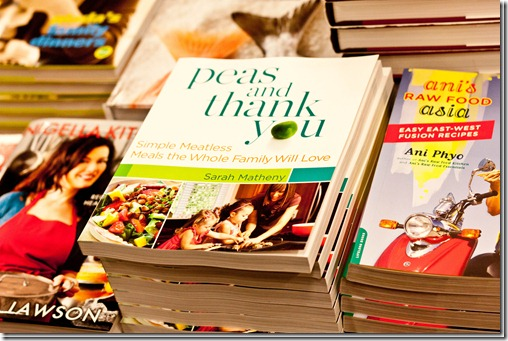 Hey all!
Remember May, when I was all stressed out about moving, but took comfort in dinner with my friend Sarah (aka Mama Pea)? You may remember how our friendship inspired me to bake these vegan fig bars, which remain among my proudest baking accomplishments: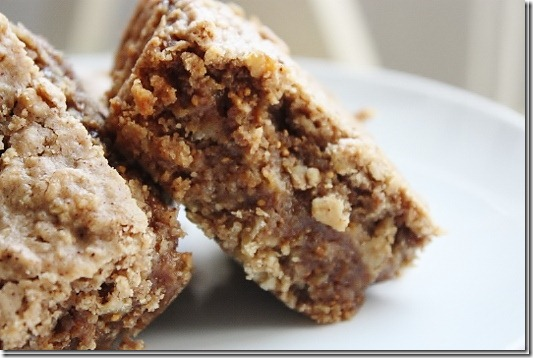 Now Sarah's inspiring me again, with the triumphant and fun-filled publication of her cookbook, Peas and Thank You. It's a fantastic resource for Moms who are trying to help their families transition into more heavily plant based diets, and it's filled with fun tips for the home cook (pea points) as well as the intimate stories and images of family life that make Sarah's blog so touching and fun to read.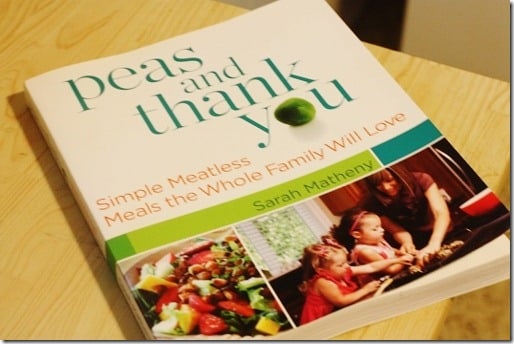 The book is also full of mouth-watering photos, which happen to have been taken by another dear friend: Ms. Ashley.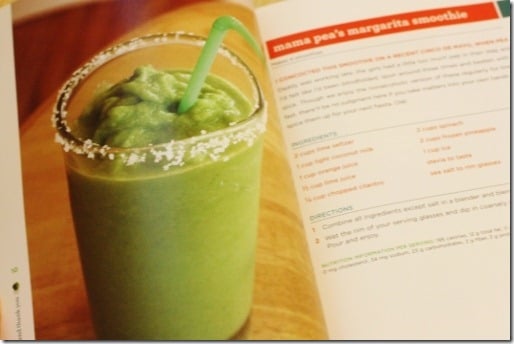 Sarah's food is accessible, healthy, and 100% family-friendly. If you'd like a chance to discover her recipes for yourself, look no further! At Sarah's generous behest, I'm offering one lucky Choosing Raw reader a copy of the Peas and Thank You Cookbook. To enter, you can do any or all of the following. They count as separate entries, so please leave a comment on this post for each:
1) Follow Choosing Raw on Twitter.
2) Like Choosing Raw on Facebook.
3) Tweet the following: @choosingraw is giving away a free copy of the @Mama_Pea cookbook. Enter here! https://bit.ly/qsTouL
4) Like Peas and Thank You on Facebook
5) Leave me a comment telling me why you're excited to own this book.
I'll announce the winner precisely 1 week from today, on August 23rd.
Tomorrow, expect another Choosing Raw baking venture that's pea-worthy. And goes really nicely with raw whipped cream.
xo