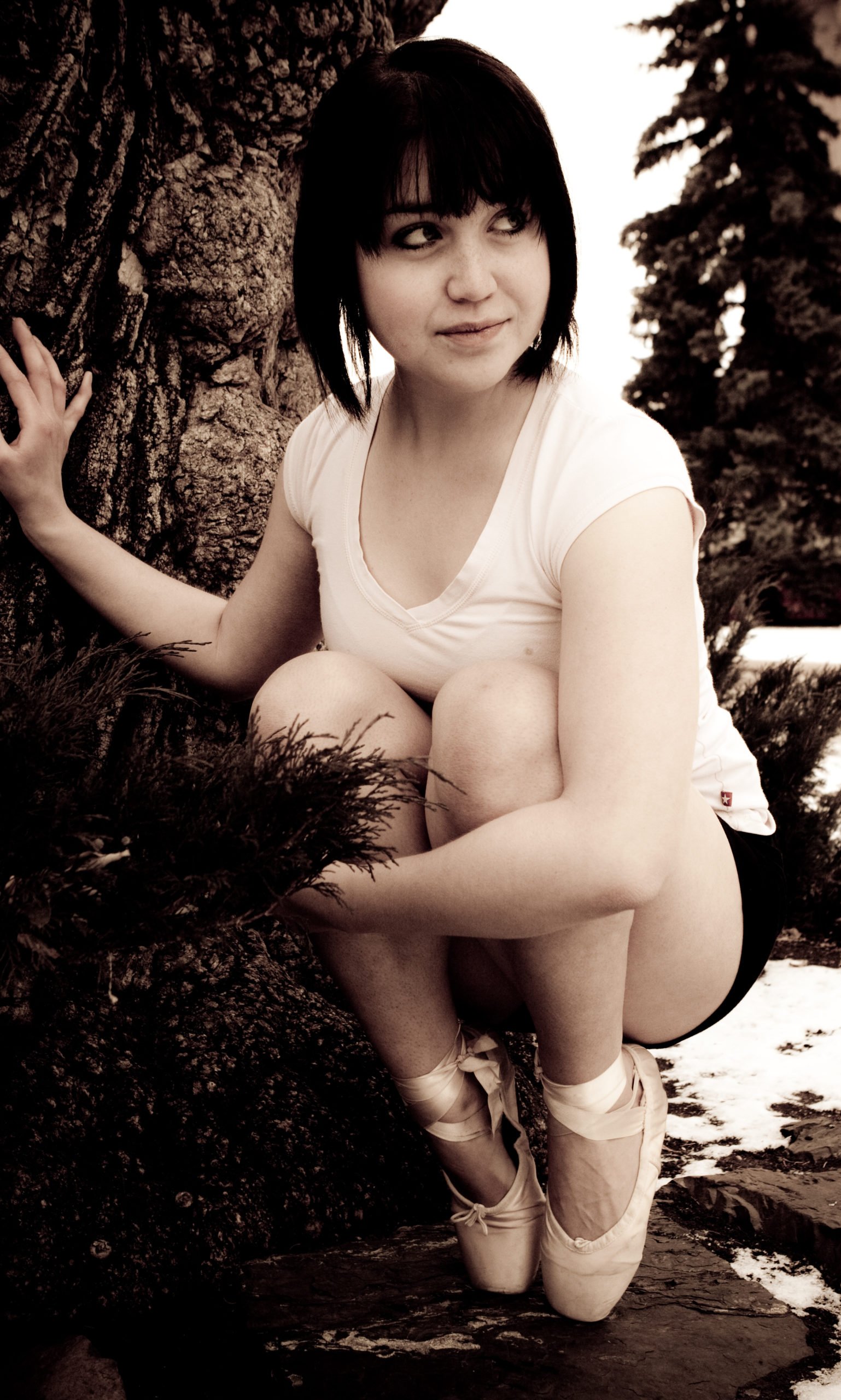 Happy Saturday, friends! Today, I'm delighted to share a Green Recovery from Ali Washington. Ali has commented frequently on CR, so her name might be familiar to you already. When she sent me her Green Recovery story, she told me that it had been a long time coming. I'd secretly hoped she'd write a post, too, because her comments about the recovery process are always so insightful and honest. Now that she's shared some pieces of her history, I am so grateful to her for her courage, her confidence, and her compassion. I hope you'll enjoy her very original insights into the relationship between body and spirit.
Hello, My name is Ali, and my body is my best friend and greatest guide here on Earth.
After reading that, I am willing to bet that 99% of you reacted in one of three ways:
1) You gagged at how sappy that sounded
2) You felt badly about yourself, because you do not feel that way about your own body, and you feel that you should
3) You decided you were not going to read this article because I am obviously some out of touch hippy who has nothing to say to a real person.
Hear me out.
This was not a natural, inborn state for me.  I have been through the ringer with my body, and that is exactly why I feel I am just the person to write an article for Green Recovery.  I have struggled with my body, and body image more than any other person that I know.  I have been overweight, underweight, sick, well, fit, fat and everything in between.
Coming to a place where I fully love and trust my body has been a process for me, just like it is a process for most people.
I now believe that our bodies are our greatest tools here on Earth.  I believe that we are spiritual beings having a human experience.  I believe that we all have a part of ourselves that has a pretty hard time with this whole "human" thing.  I am pretty bad at the whole human thing myself.  Getting to grips with eating when I am hungry, sleeping when I am tired, moving when I am antsy, were all and still are, practices for me.  Our Spirits are not great at being human.  Our bodies on the other hand, are AMAZING at being human.  Your body is what connects You, your spirit/ true self/inner being/consciousness whatever you call it, to the outer world.  Your body is your site of interface with this reality.  Your body, when used correctly, is your tour guide through this life.  It has been my experience that when you learn to fully connect with your body, it can tell  everything from what job you should take, who you should be friends with, even what color you should paint your toe nails.  Really.  It cares about the color of your toe nails.
I also believe that many of our problems are sourced from our lack of connection with our bodies.  Let me tell you a little story.
When I was 14, I went through a really stressful period in my life.  My family and I had moved from my small hometown to a big city two years before.  I had made new friends, but at this age, no one was particularly loving – to put it lightly, kids were mean.  About a year after we moved, my new best friend was diagnosed with cancer, and I took it upon myself to take care of her as much as I could.  This was no easy task because she was in so much pain that she saw me as her emotional dumping ground.  I was too young to really understand how I should have handled this, so I just let her walk all over me.   There were lots of snide comments, backhanded compliments, and betrayals of trust.  I was continually shown that I should not be expressing any vulnerability to this friend, but my gushing heart so badly wanted to believe the best about her that I put my hand on the burner over and over again.
I was also a very strict Christian with lots of rules and regulations weighing on my conscience at all times.  I was an overachiever, trying to earn amazing grades, take care of my friend, and not disappoint God.  I was also extremely sensitive, prone to anxiety as well as being overly emotional.  I felt every little change in the energetic environment and took everything personally.  My mom could not have a thought around me without me reacting to it.
My body was starting to show its sensitivity at this time as well.  I had always had a rather reactive constitution, but now I was getting to the point where I had a stomach ache 2-3 times a week.  I would be going about my business and then suddenly be attacked by stabbing pains that I could never find a clear source of.  I would be doubled over in pain. Once I was trapped in my stairwell for an hour and a half because I had tried to make it up from my bedroom to the main floor of the house, but the pain was too intense that I could not make it on my own, and my family were all outside.  I caught every bug that was going around, and even those that were not.  Then, on top of all of that, puberty hit.  I gained 20 pounds over night (or so it seemed to my 14 year old brain), got stretch marks, grew a nice cyst on my ovary and spent an entire year on the couch eating. Cookies.
I felt as though all of life was totally out of control.  My friends were mean, school was hard, I could not control my emotions, everything threw me off, and now I could not control my appetite, and I was fat.  I was at a total loss of what to do.  I wanted to feel better, but I had no idea how to go about achieving that.
Then it dawned on me.  If I could just get thin, all of this would get better.  I am not exactly sure how I made this leap, but there you have it.  I believed that if I could just get thin, I would be smarter, more likeable, more confident, less stressed, and have all my problems just go away.  I am willing to bet that I am not the only person on earth who has ever thought like this.  I in fact know that I am not the only one.
In the summer between grade eight and grade nine, I went on my first diet.  I lost weight, and I was happy about it.  I also began to become obsessed with my body and with food.  I spent the rest of my school career at a healthy weight, but became increasingly unwell in my thinking towards my body and food.  Between the ages of 14 and 17,  I tried every diet from low carb high protein, all the way to vegetarian, vegan and eventually raw food.
Things were going alright for me when I first "went raw."  My food anxieties started to lessen, I felt far less obsessed with food.  There was a sense of knowing that what I was feeding my body was good for me, and good for the planet.  I alsp finally got rid of my chronic stomach aches and poor skin.   I felt like I had finally found what worked for me.  Then, I traveled to New Zealand for bible school, and things took a turn for the worse.  I was told by the leader of my group that my diet was from Satan – and that is a direct quote people.  I was told that it would make me mean, judgmental and un able to socialize and partake in the breaking of bread.  This man told me I needed to stop now.  He said that I would sit there and eat cake with everyone like a normal person.  I did sit and eat cake with everyone.  And that was the last time.  I vowed to myself in that moment that no one would ever tell me what to eat, ever again.
When I returned home from New Zeleand I was about 10 pounds lighter, and pretty much teetering on full blown eating disorder territory.  In the following months, my control issues around food got worse and worse.  My calorie intake became less and less.  I was no longer able to sit and enjoy a meal with my friends or family.  Everything had to be done in an exact way, at an exact time.
For the next year and a half, I spiraled out of control.  I was officially diagnosed with anorexia nervosa at the age of 18.  I was drastically underweight.  I had the beginning signs of osteopenia (thinning of the bones) heart irregularities, liver and kidney damage and a big old bald spot in the front of my head.  I was in rough shape.
The specialists wanted me to come stay at the eating disorder hospital full time.  Full time meaning moving in.  They told me if I had been 17 I would have had no say in the matter.  Because I wasn 18, I had the choice whether or not to participate in the inpatient or outpatient program.  Once they told me that they would not be able to support my plant based diet in the inpatient program, it was an easy choice to stay out.
I participated in what they called "nursing clinic" for the next 3 months.  I would visit the hospital to be weighed and checked out every two weeks.  On my 3rd or 4th visit, I was left in a room with a medical doctor who told me that I had osteoporosis, my heart was beating poorly and that I was basically a ticking time bomb for death.   This scared me.  Shortly after this encounter, when I was out for one of my many long walks, I finally accepted the reality that I was going to have to get serious about getting well, or I was going to be giving up my life.  I decided right then and there that I was not going to let myself die.  I was not going to let this thing take me.  I was going to start eating, damn it.
From there, my recovery was messy, as most all recoveries are.  There were lots of ups and downs, and I am not just speaking of my weight.  In order to fully recover, to fully heal, I needed to figure out what exactly had driven me to such lengths of self torture.  I needed to come to terms with the fact that I was in some real pain, and that I had been running from it. My eating disorder was not the disease, but a symptom of a much deeper issue.  I needed to develop new coping mechanisms for my pain.  I realized that starting to eat again and gaining weight were not guaranteed signs of recovery.  Those were just signs that I had enough willpower to fight through my thought and behavior patterns.  The old thoughts were still there, making me miserable.  I realized, that it really was not my body size that was bothering me so much, it was my thinking.  It was my beliefs about myself and about the world that were causing me such pain.
It took me a good five years of work to get to a place where I can say I feel pretty much recovered.  By recovered I do not mean that I never have a self destructive or negative thought, or even the impulse to act upon it.  By recovered I mean that I have come to a place where I fully love and respect myself, outside of what my body looks like.  I am in control of my actions now, not my pain.  I am able to live a life that I love, and make conscious choices to do or not do, to eat or not eat.  I have achieved a level of peace that I did not know existed before.  All is not perfect, but all is well, if you get my drift.  My thought patterns have shifted, and in turn my whole life has shifted.
I believe that my plant based diet helped me to forge a new, healthy relationship with food that I would not have been able to forge had I been eating animal foods.  My foods were full of life and vitality, they made me feel strong, nourished and cared for.  I felt that by standing in my right to eat plant foods, I was still at the wheel.  This was what gave me the platform to start making healthy choices for myself, not based on what others wanted me to do.  It was a way of taking my power back, which I had given up so long ago.
Now I remain fully plant based, and fully raw.  I am at a normal, healthy weight for my size, and I have the health to match.  My heart has healed, my organs restored and my hair is thick.  Recovery on a plant based diet is totally possible.  The main thing, is to know that you have choice, you get to choose to nourish and nurture yourself.  <3
Ali Washington is a Registered Nutritional Councillor, Trained Life Coach and yoga instructor. She can be reached through her personal blog, www.urbanfruitbat.com.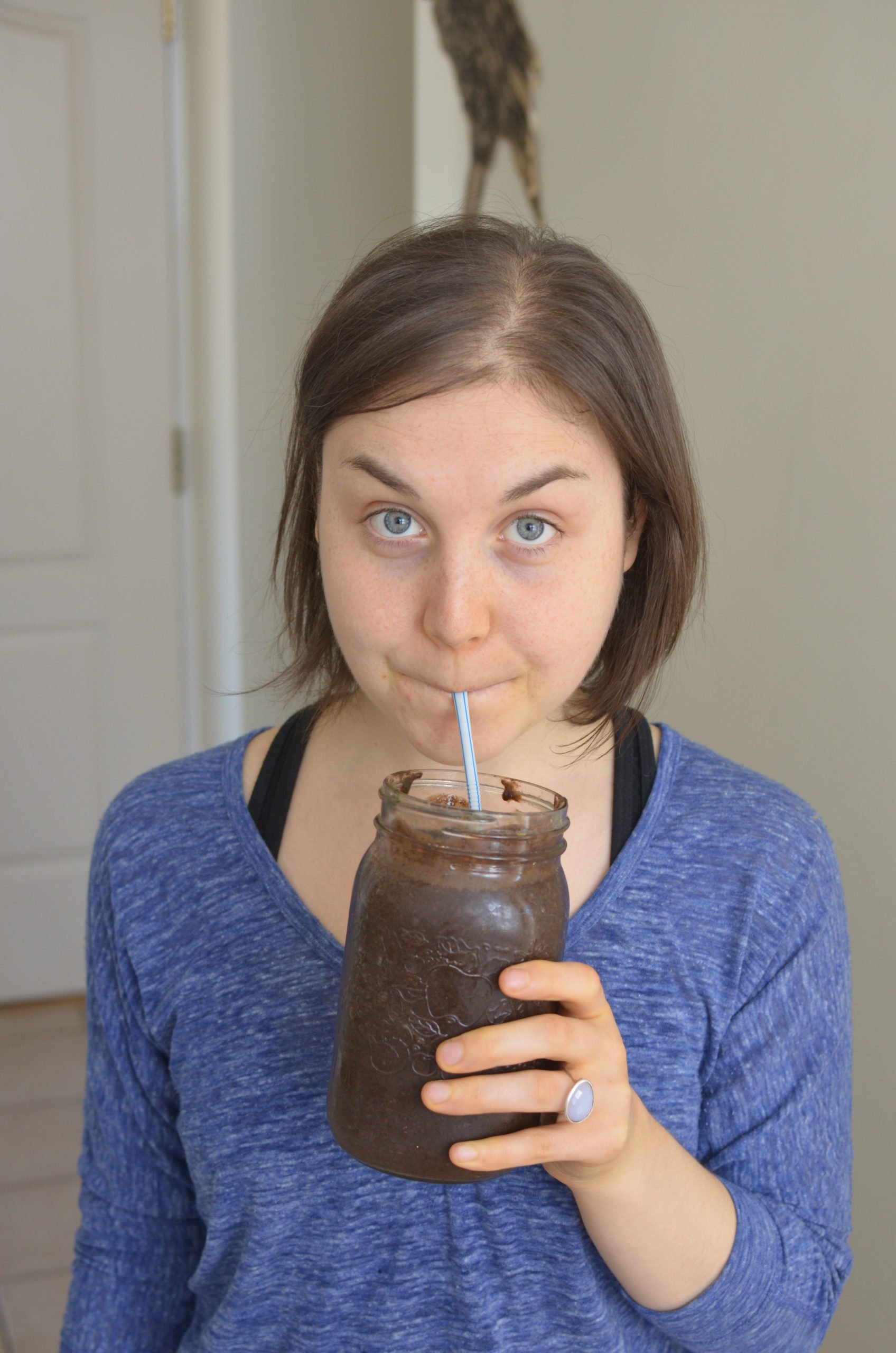 What part of Ali's narrative stands out most to you? I could relate to a lot of it. I was especially interested in the way her physical discomfort in her adolescent body compounded and led to disordered eating. I can certainly relate: my GI problems seemed to intensify the fury I felt at my body, the sense that I was trapped in a flawed vessel. I'm also really captivated by the way Ali has redefined her relationship with raw and plant-based food, having explored it once with a still disordered frame of mind, and once with a healthier frame of mind.
Thank you, Ali, for sharing. I'll see all of you back here tomorrow, with a lovely springtime salad!
xo