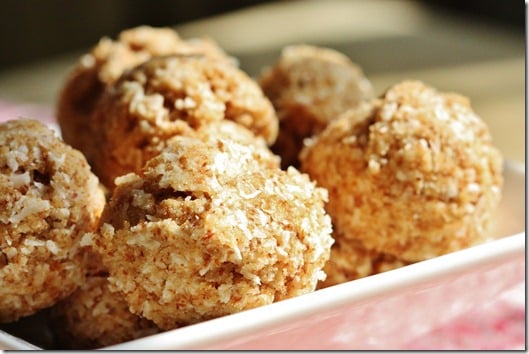 Monday morning express post!
I've got an Orgo exam tonight, which means I've been living off of Sweet Green and residing in the library for the last 48 hours. But I did take a moment on Friday afternoon to make myself a little treat, knowing full well that raw, vegan sweets would be very appreciated as midday snacks and late nigh study desserts over the weekend.
This is my second creative use for almond milk pulp, which is the mushy almond flesh that gets strained out when one makes homemade almond milk. I've made homemade raw macaroons before, but with ground almonds, and the coconut:almond ratio was higher. This time, I used slightly more almond than coconut, and I liked the taste and texture much more! So these are destined to become my new go-to macaroons. I didn't have success with these in my oven, so I'm keeping this a dehydrator only recipe for now; I'm sure Il'l figure out oven settings soon, and I'll report back when I do
Raw, Vegan Coconut and Almond Macaroons (gluten free, soy free)
Makes 18-20 Macaroons
1 1/4 cups almond milk pulp, strained (OR 1 cup ground almonds mixed with enough almond milk to create a wet "paste" in the food processor–less smooth in texture, but it is an adequate substitute)
1 cup dried, unsweetened shredded coconut
1/3 cup agave or maple syrup
1 generous pinch salt
Scrapings of 1 vanilla bean, OR 1 tsp good vanilla extract
1) Blend all ingredients together in a food processor until they form a dough. Add a little more agave or some water if the mixture is too thick.
2) Line a dehydrator sheet with Teflex and scoop the macaroons out by round tablespoons onto the sheet. Dehydrate at 115 degrees for 6 hours, or until macaroons hold together well but are still a little soft. Enjoy!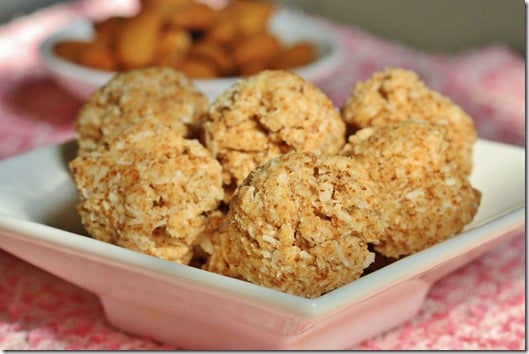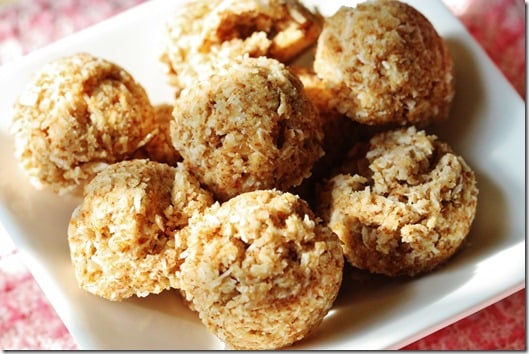 Just the kind of treat that a girl with carbon molecules on the brain could use. I hope you give it a try, and enjoy it!!
Before I go, I wanted to draw attention to a recent article by Jack Norris, RD, which JL brought to my attention this week. It offers some early, suggestive evidence that vegan diets may have a protective influence against eating disorders. We're far from having proof of this, but I did find the research fascinating, and it certainly echoes some of the themes we've all been talking about in Green Recovery. Let me know what you think!
And please, wish me luck tonight. I'll need it.
xo