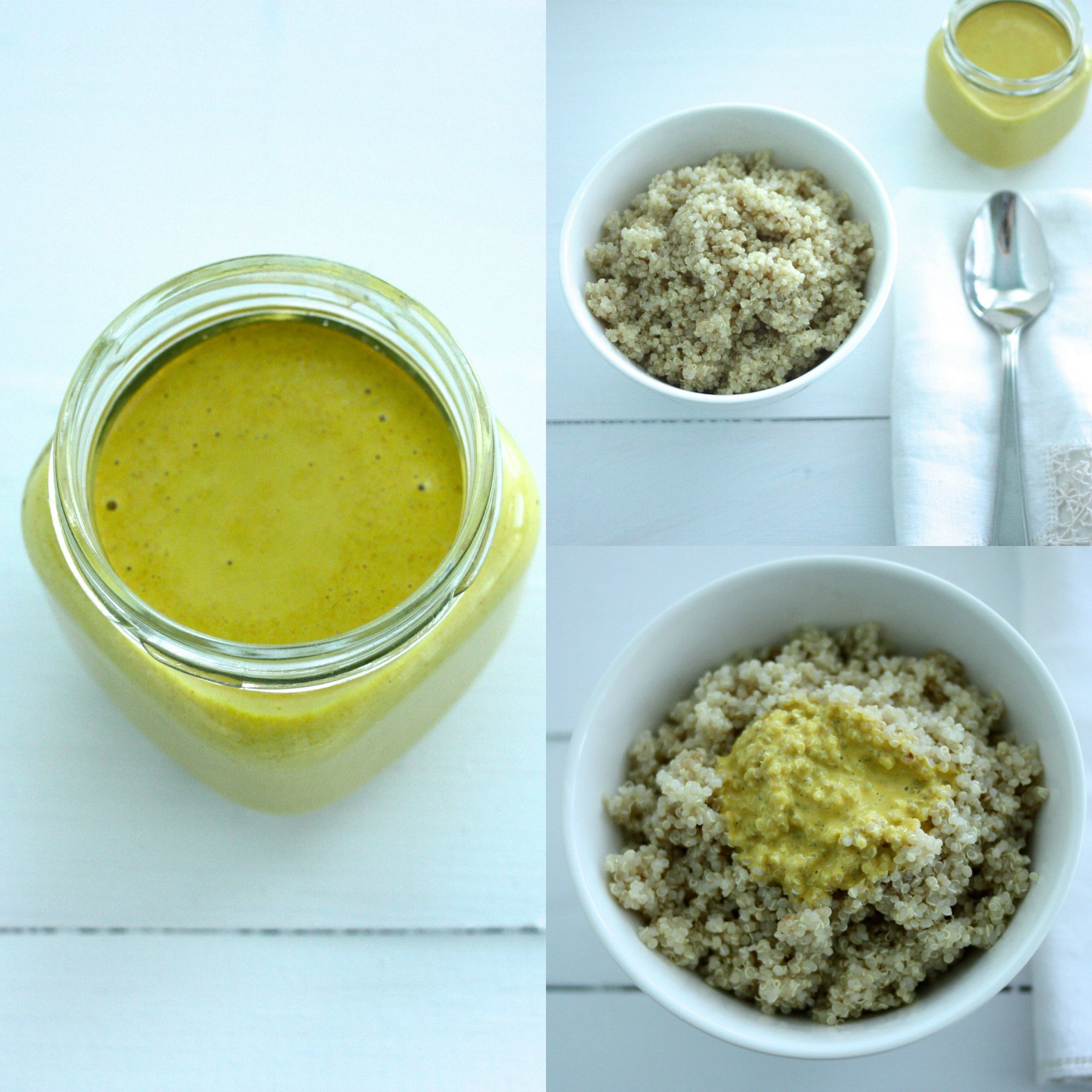 Time seems to be flying by these days. I suppose it was only a few weeks ago that I was in New York, enjoying time with my mom and relishing the chance to reconnect with some friends. I had a chance to see Brendan at Jivamuktea Cafe , which is adjoined to the Jivamukti yoga school. The menu features many nourishing grain bowls, sandwiches, soups, and protein rich salads. Brendan ordered one of his favorite dishes, which is spirulina millet with turmeric tahini dressing. I'm a dressing fanatic, and also a tahini lover, so I stared at the dressing with envy. It was then that I resolved to create a turmeric tahini dressing of my own at home, and soon.
I'm not sure what the folks at Jiva put into their dressing, but a combination of tahini, apple cider vinegar, turmeric, and ginger worked beautifully for me. If you don't like tahini, almond butter will also do the trick. The dressing is versatile: it will be as good atop grain or lentil bowls as it will be over light, crispy greens. I think it would also be fantastic for dipping steamed broccoli.
Anti-Inflammatory Turmeric Tahini Dressing
Author -
1/4

cup

tahini

1

tablespoon

apple cider vinegar

1

tablespoon

freshly squeezed lemon juice

1

tablespoon

tamari or nama shoyu

1

teaspoon

fresh ginger

grated finely on a microplane, or 1/2 teaspoon ground ginger

1

teaspoon

turmeric

1

small clove garlic

grated on a microplane or finely minced (optional)

1/2

teaspoon

maple syrup

1/3

cup

water
Turmeric is often lauded for its anti-inflammatory properties. It contains curcumin, a plant compound that may help to reduce inflammation of the GI tract, as well as inflammation associated with osteo-arthritis. It is this phenol, or plant compound, that gives turmeric it's bright color (and makes it so appropriate for tofu scrambles)! I love the mellow taste of turmeric, and use it in many foods (including my turmeric and pumpkinseed pate), but this is destined to be one of my favorite applications.
While spices like turmeric are great at any time of year, I especially enjoy them as the weather gets cool. I hope you'll welcome this tasty dressing into your fall rotation!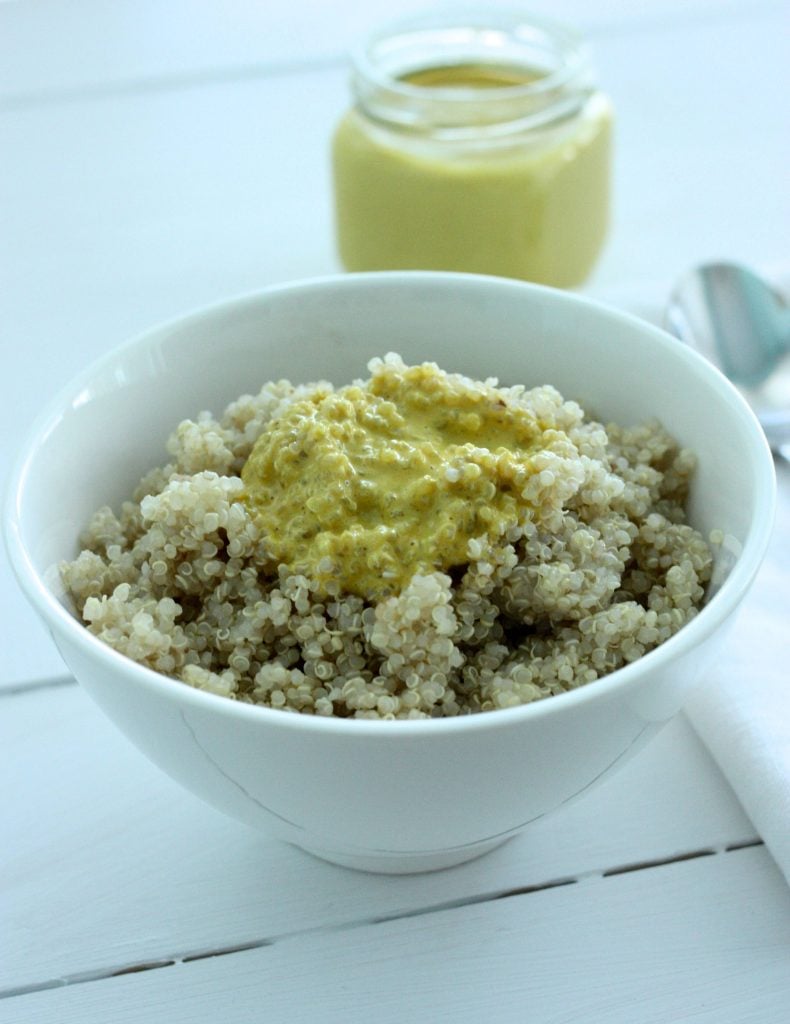 xo