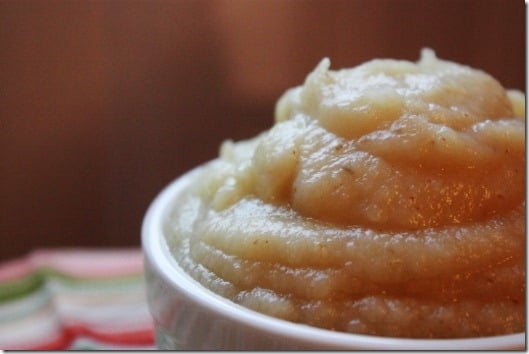 Weird title? Don't worry, it all gets clearer after the jump.
Happy Mother's Day! I wish I could say that I've spent the day enjoying nice weather with my mom. Instead, I took a one-hour study break to bring her flowers and treats, and then came scurrying home to have another breakdown continue with my studies. (Don't worry, Mom—more surprises await you tomorrow and Tuesday!) I'm in exams for over six hours tomorrow, so this is crunch time.
I'm not too crunched, however, to share my pride at being featured in a new book on healthy, plant-based nutrition for mothers, mothers-to-be, and babies. It's called Raising Happy, Healthy Babies, and it's written by Kim Corrigan, who runs the fabulous site Your Green Baby.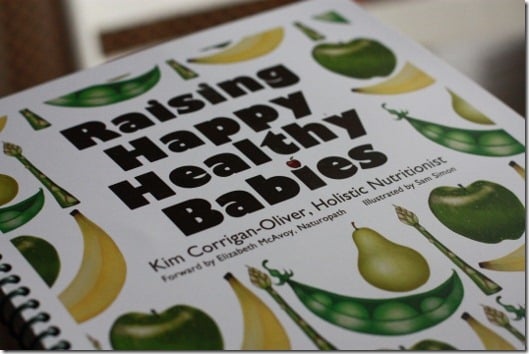 Kim contacted me asking if she might mention me in the book. When I received a copy, I saw that she had featured one of my burger recipes in the book, and I said of course! I was very flattered, and thrilled to see them in print when my complimentary copy arrived.
I was also truly impressed with Kim's book, which is chock full of useful information about pregnancy, nursing, and nutrition for mothers who care about eating whole foods, plant-based diets. I'm a big fan of anyone who helps new moms stay true to their health and ethics, so Kim gets major kudos from me! I think it's terrific that she features recipes both for babies and for new Moms, who may be prone to neglecting their own needs and cravings as they make time for baby.
But mommy recipes weren't what caught my attention here. No, no. In keeping with my intense love of mush (hummus? nut pate? root veggie mash? I'm sure you guys have noticed) I went straight for Kim's recipes for homemade baby food, which looked scrumptious. The following combination—parsnip and pear—sounded almost too good to be true. I'm fond of using parsnips in savory dishes, but I'd never thought to combine them with something downright sweet. I should have—this puree is a perfect dessert, snack, or treat for anytime of day.
And if you have a new baby to share it with, so much the better. Make two servings, though—Moms are bound to get hooked!
Parsnip and Pear Puree (adapted slightly from Raising Healthy Happy Babies)
2 Adult Servings, and 4 (or so) Baby Servings
3 parsnips, peeled and chopped
2 pears, peeled
1/4 tsp ground ginger
Touch sea salt (my addition)
Steam parsnips for 15-20 minutes, add pears and steam another 5-10 minutes.
Transfer to a food process, add ginger, and process till very smooth.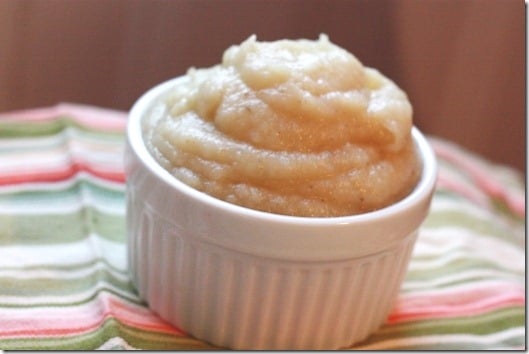 I definitely recommend checking out Kim's book, which features many more delicious varieties of mush for babies AND grown up food bloggers. Her passion is obvious, her approach is accessible and sane, and her cuisine looks really tasty.
Speaking of mothers, you'll find a special, Mom dedicated post—complete with a raw, vegan cookie recipe–here on CR tomorrow, as I take my tests. For tonight, friends, please wish me luck. I need it!
xo