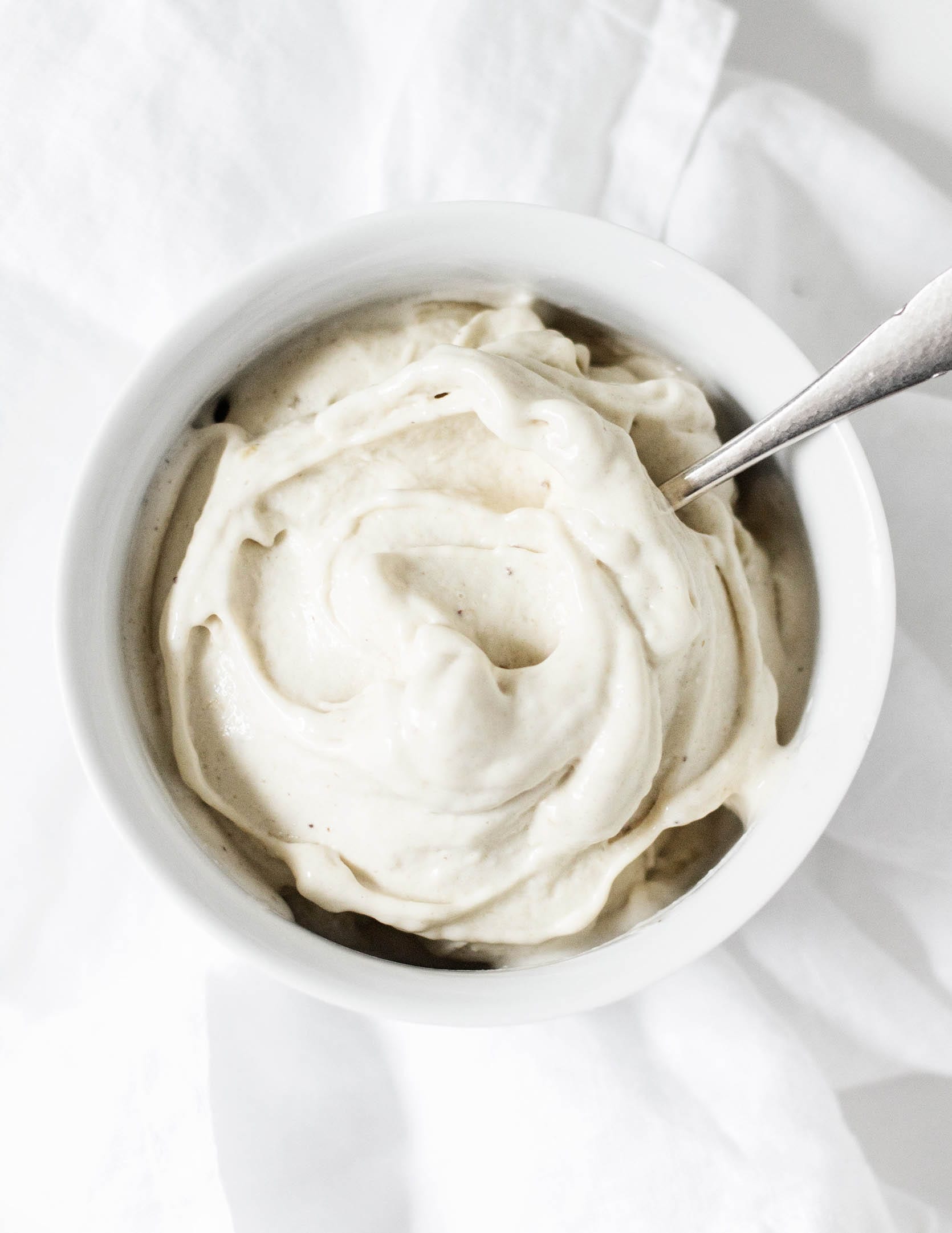 One of the challenges I enjoy most, both as a nutritionist and also with loved ones, is to show folks, through food, that there's nearly always a plant-based, healthful alternative to favorite and familiar treats. Nothing embodies this more than the following recipe for life-changing banana soft serve. I hesitate to call it a recipe, even, because it's so ridiculously simple.
Back in my pre-vegan days, I was obsessed with low-calorie soft-serve ice creams—Tasti-D-Lite, Crema Lita, etc. (I'm sure that if I would have loved Pinkberry, too, but it appeared on the scene long after I went vegan!).
If you happen to share my weakness for this type of froyo, then this is the treat for you. It's raw, vegan, made from fresh fruit, and 100% delicious. It's also kid-friendly and ridiculously simple to make.
Friends, behold banana soft serve.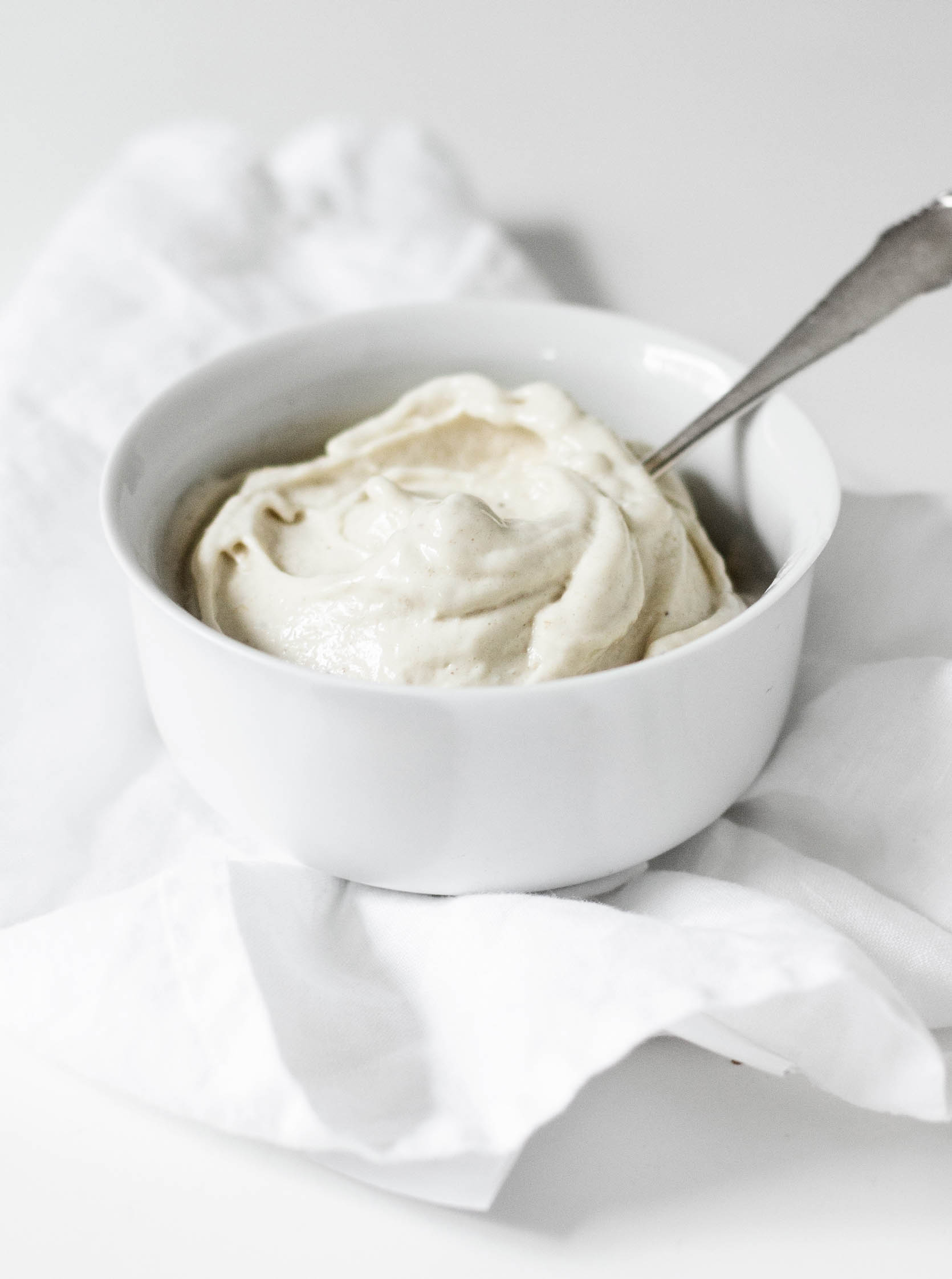 That's right. Who knew that frozen bananas could, if given a spin in the food processor, rival the best frozen yogurt in town? Believe me, they do. Once you try this recipe, I guarantee you'll crave it as often as conventional frozen treats. Maybe even more often. And you won't believe how straightforward it is to make. See for yourself!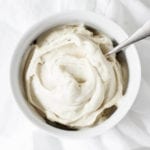 Banana Soft Serve
Author -
2

large or 3 small very ripe bananas, peeled, sliced, then frozen

2

tablespoons

non-dairy milk (if needed)

optional: chocolate chips or roughly chopped dark chocolate, peanut butter, frozen blueberries, pinch of cinnamon, toasted coconut flakes, chopped nuts, or any other toppings of choice
Place the bananas in a food processor fitted with the S blade. Turn the machine on. The bananas will get knocked around and make a lot of noise. Don't worry! This is normal. Keep processing until the bananas start to develop a whipped, light, creamy texture; stop when they're completely creamy and have a frozen yogurt texture. This will take a few minutes, and patience is key: if you wait, the mixture will get there. Add 1-2 tablespoons nondairy milk to get things moving if it's not blending well.

When the mixture is creamy, with a rich, whipped texture, add chocolate chips, coconut, or any other mix-ins you like. Pulse to combine. Serve immediately.
You can also use a high-speed blender to make your soft-serve, but you may need to add up to 1/4 cup non-dairy milk to get things completely blended!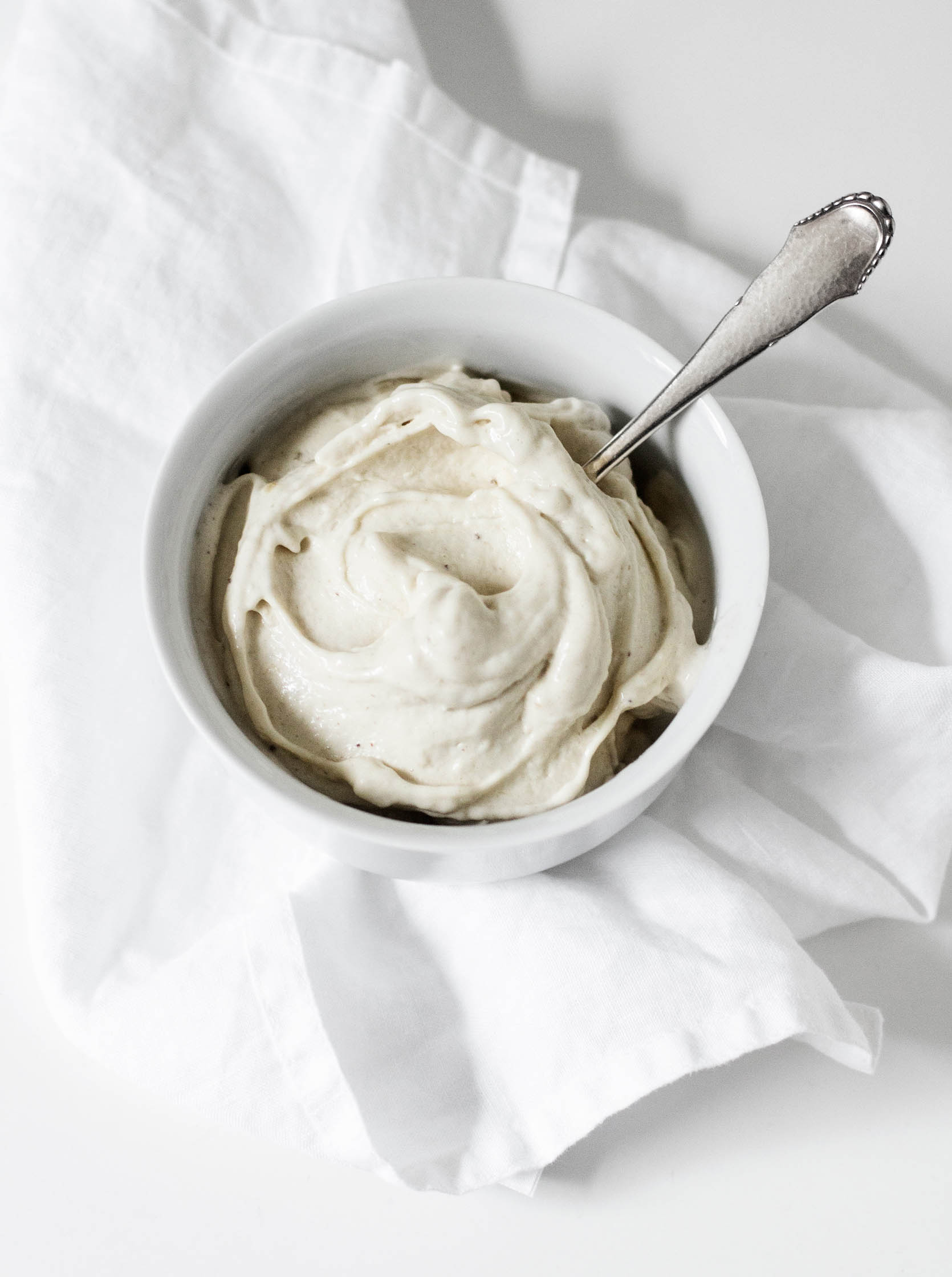 If you're really feeling decadent, make some raw chocolate "syrup" by combining 2 tablespoons of agave nectar with 1 tablespoon raw or dark cocoa powder. Drizzle it on top of the frozen bananas, and you have a chocolatey version of this wholesome treat.
Really, I can't begin to do justice to how delicious this is! So what are you waiting for? Stop reading, and start freezing those bananas you've got sitting on the counter.
You guys can thank me later 😉
Have a beautiful, sunny Saturday.
xo