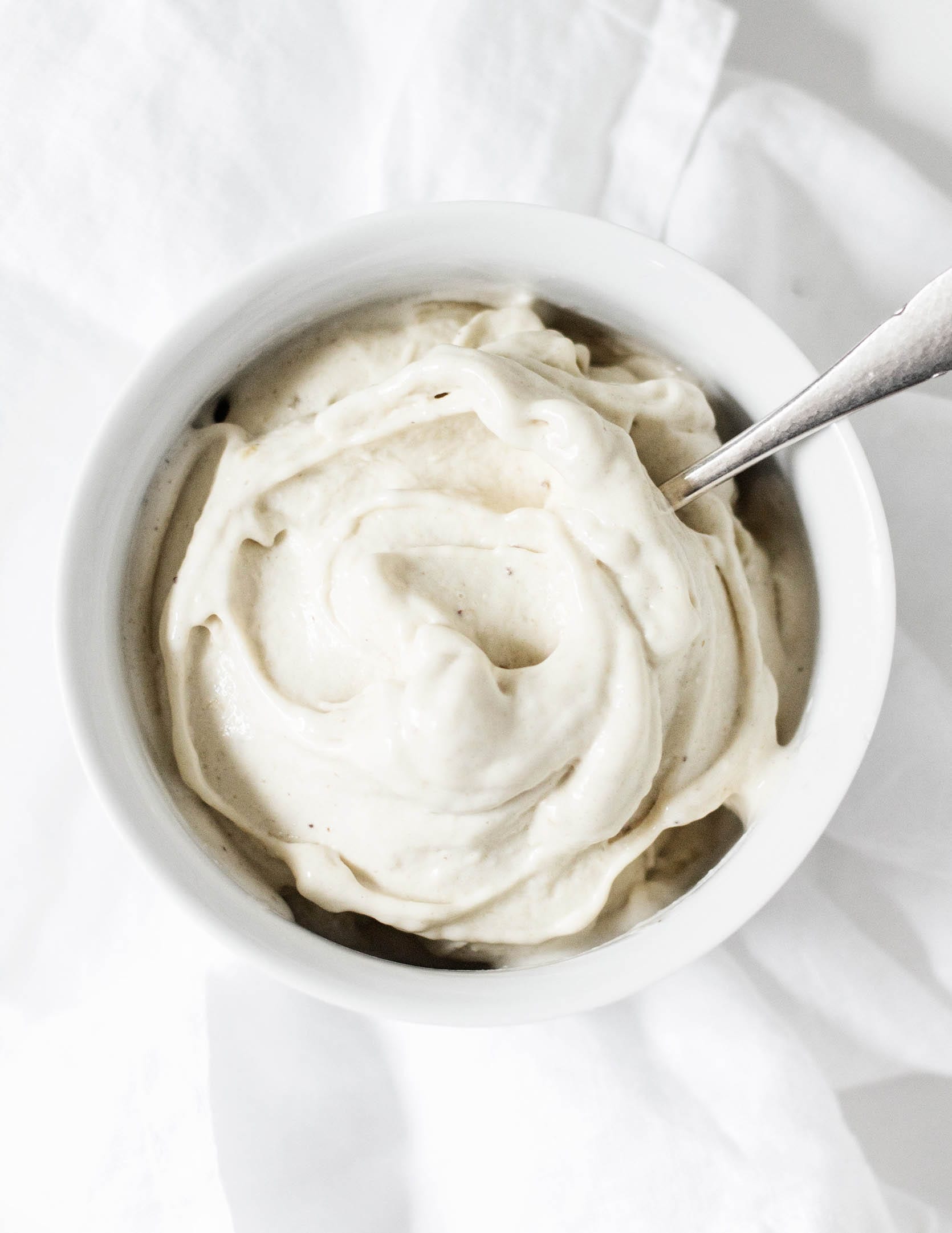 One of the things I delight in most is to create vegan alternatives to beloved and familiar treats. Nothing embodies this process more than the following recipe for life-changing vegan banana soft serve. I hesitate to call it a recipe, even, because it's so ridiculously simple!
Back in my pre-vegan days, I was obsessed with low-calorie soft-serve ice creams—Tasti-D-Lite, Crema Lita, etc. (I'm sure that if I would have loved Pinkberry, too, but it appeared on the scene long after I went vegan). I'm now thankfully past the point of insisting on low calorie treats, but I've kept my love of soft serve ice cream. I prefer it, honestly, to traditional, firmer scoops.
If you happen to share my weakness for this type of froyo, then this is the treat for you. It's raw, vegan, made from fresh fruit, and 100% delicious. It's also kid-friendly and ridiculously simple to make. And, while I'm a big believer that desserts don't have to be nutritious in order to be worthy, this one happens to be.
Friends, behold banana soft serve.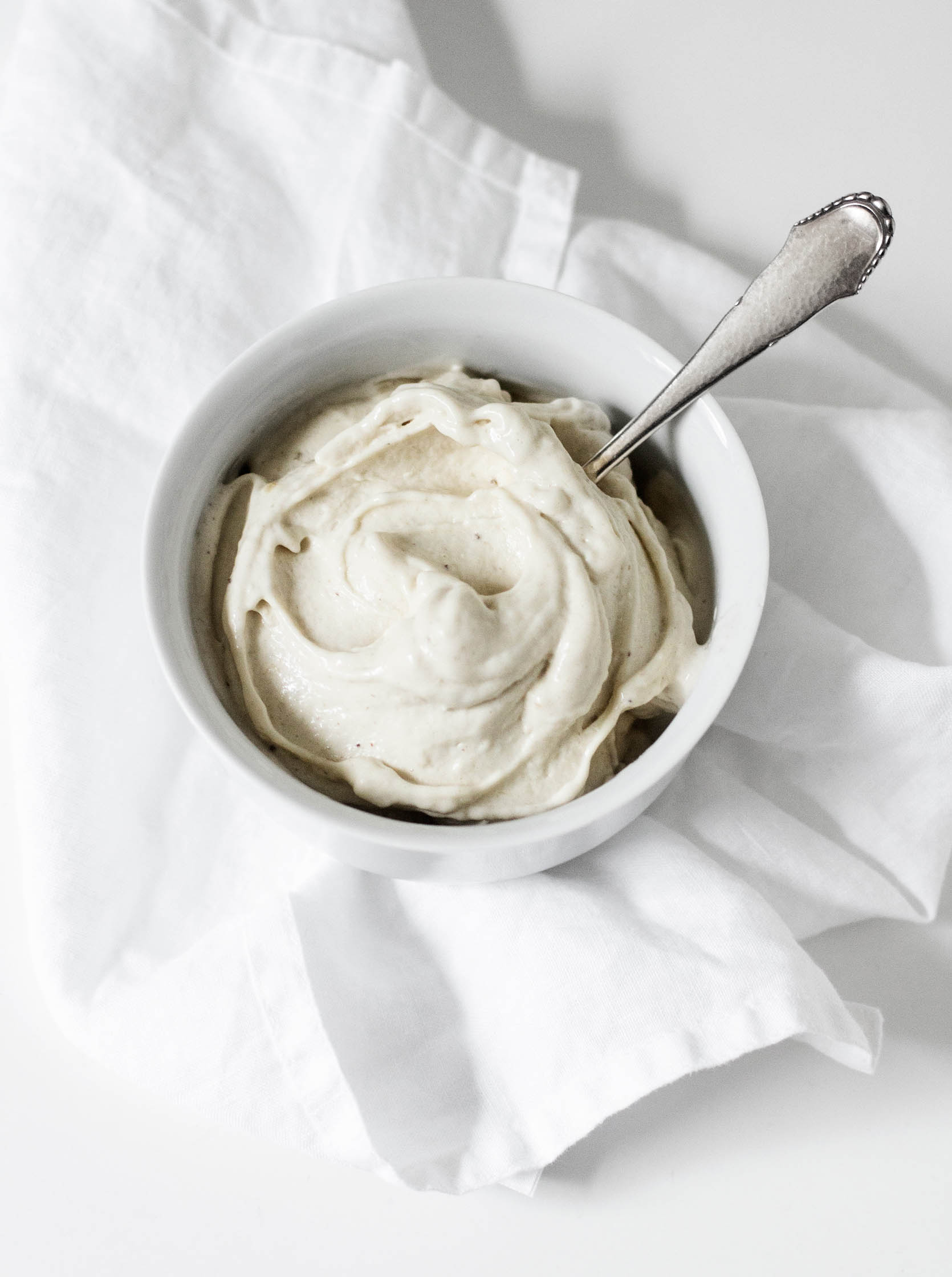 That's right. Who knew that frozen bananas could, if given a spin in the food processor, rival the best frozen yogurt in town? Believe me, they do. Once you try this recipe, I guarantee you'll crave it as often as conventional frozen treats. Maybe even more often. And you won't believe how straightforward it is to make. See for yourself!
Making banana soft serve
Food processor
There are two ways to make banana soft serve: with a food processor, or in a blender. I'm devoted to using a food processor. I think it gives the soft serve the richest, creamiest texture. If you're willing to be patient, you won't need to add any milk to get a beautiful, whipped, smooth texture. The downside of this method is that it can be noisy and dramatic (more on this below). And of course, you'll need a powerful food processor (at least 7 cups) to do it.
Blender
You can also use a blender to make your banana soft serve. If you do, you'll probably need to add some non-dairy milk to get things blending. How much milk you add will depend on the blender you use: the more powerful, the less milk you'll need to add. If you have a blender with a tamper, you can use that to keep the bananas blending without using a lot of liquid.
Tips for perfect banana ice cream
Be patient
If you use a food processor to make your banana soft serve, you'll need to be patient. It takes a few minutes (about 5) for the bananas to reach a good consistency. The process is a lot like making homemade nut butter. There will be a moment when it seems as though the bananas will never turn into ice cream, but if you allow them to do their thing, they will.
Add liquid slowly
If you use a blender (or a Nutribullet), start with a small amount of non-dairy milk and add more slowly. I recommend one tablespoon at a time. If you add a lot of liquid at once, you'll end up with something that's more of a smoothie than ice cream. And while that's lovely, it's not the goal!
Use your tamper tool
This applies only to blender banana soft serve, but use your tamper tool if you have one. Using the tamper as you go will ensure that the soft serve can blend into creamy goodness without the need for a lot of non-dairy milk.
Adding mix-ins
Once your soft serve is ready, you can jazz it up with the addition of favorite mix-ins! Mine include melted vegan chocolate, peanut butter, vegan chocolate chips, cinnamon, and toasted coconut flakes. You can either sprinkle these add-ins on top, or you can quickly pulse or blend them into the soft serve to distribute them. A little dollop of raw, vegan whipped cream is also a nice treat.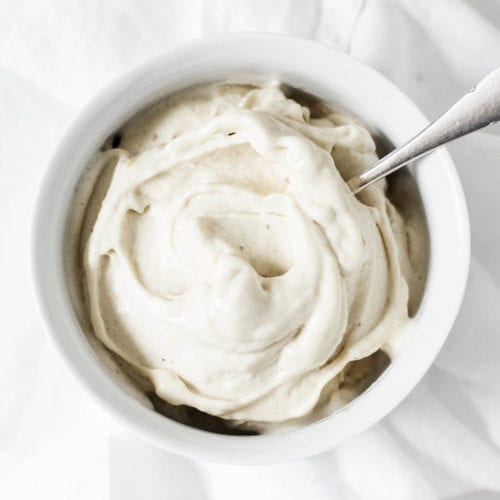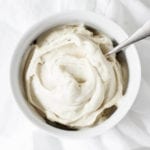 Banana Soft Serve
Author -
2

large or 3 medium ripe bananas, peeled, sliced, and then frozen

2-6

tablespoons

non-dairy milk (as needed; see instructions)

optional: vegan chocolate chips or roughly chopped chocolate, peanut butter, frozen blueberries, pinch of cinnamon, toasted coconut flakes, melted vegan chocolate, or any other toppings of choice
If using a food processor: Place the bananas in a food processor fitted with the S blade. Turn the machine on. The bananas will get knocked around and make a lot of noise. This is normal! Keep processing until the bananas start to develop a whipped, light, creamy texture; stop when they resemble frozen yogurt. This will take 4-5 minutes. Patience is key. If your bananas are still not getting whipped up by the processor after 4 minutes, add 1-2 tablespoons nondairy milk to get things moving. When the mixture is creamy, with a rich, whipped texture, add chocolate chips, coconut, or any other mix-ins you like. Pulse to combine. Serve immediately.

If using a blender: Place the bananas in a blender, along with 1/4 cup milk. Blend till they have a creamy, frozen yogurt consistency. If your blender has a tamper tool, use it to facilitate blending. Add extra non-dairy milk as needed to help the bananas blend. Serve immediately with mix-ins of choice.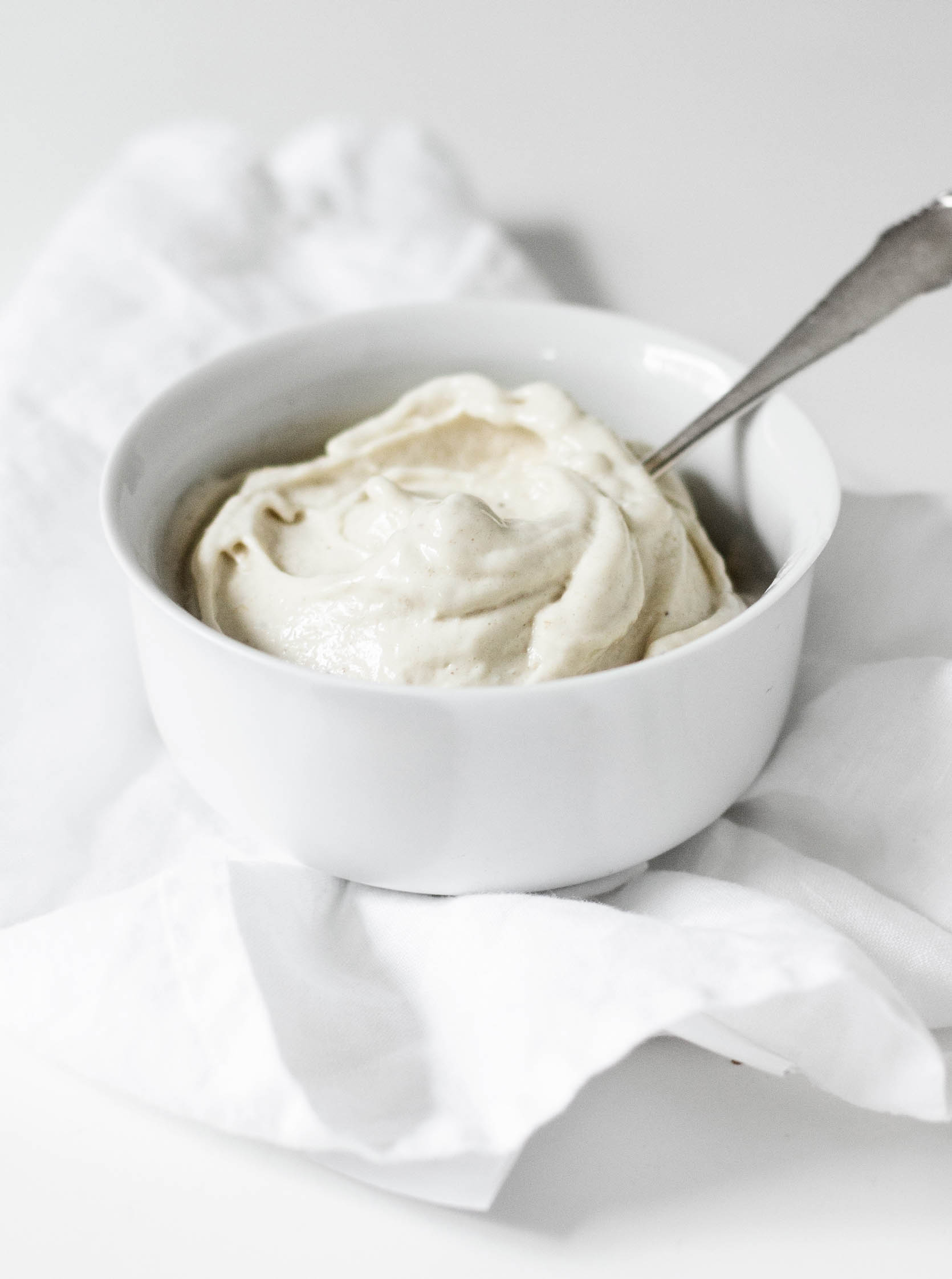 Storing banana soft serve
I think that this vegan soft serve is best enjoyed when it's just been made. However, you can re-freeze it once if you end up with extra on your hands. If you do this, you can actually return it to your blender or food processor when you're ready to eat the leftovers. This will help you to get a creamy, whipped texture once again.
Adding other fruits
Readers often ask whether you can create fruit ice cream with other fruits. The short answer is yes, of course! Frozen cherries and mango also make wonderful fruit ice creams. When it comes to texture, though, I think bananas can't be beat. No other fruit has given me the same smooth, creamy consistency that bananas do.
If you'd like to add another fruit, I recommend starting with a base of at least 2 bananas and adding one cup of another fruit. This will ensure that your ice cream still has that lovely, frozen yogurt consistency. My favorite fruit additions are blueberries, cherries, and peaches. If you'd like more tips (and a great recipe that includes peaches), you can check out this article.
I can't begin to do justice to how delicious this is! So what are you waiting for? Stop reading, and start freezing those bananas you've got sitting on the counter. You can thank me later 😉
Have a beautiful, sunny Saturday.
xo