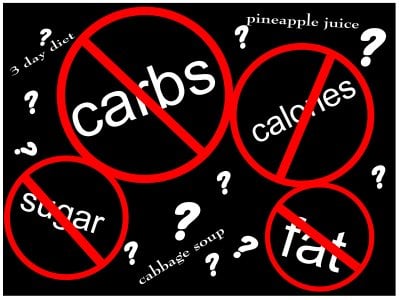 Hey everyone!
Thanks again for the birthday wishes! You all made my day. My weekend, actually. I am so grateful.
So unless you were hiding under a rock last week, you probably heard that Newsweek magazine "took Oprah on" with a hard-hitting cover story that weighed in critically against her constant endorsement of alternative health figures, diet gurus, nutritional experts, anti-aging plans and various alternative remedies (the article used as its point of departure Oprah's recent enthusiasm about Suzanne Somers, who advocates estrogen shots and admits to taking scores of daily supplements). Regardless of whether you revere Oprah or view her work with ambivalence, I urge you to read Weston Kosova and Pat Wingert's gutsy, well-researched, and unflinching article. It's a strong statement against the endorsement of alternative healing "miracles" in the media—a problem that extends far beyond Oprah's sphere of influence.
It should come as no surprise to you all that I take issue with many tenets of mainstream nutritional advice. At the same time, I'm every bit as skeptical about the claims of various health gurus and self-proclaimed "healers" as I am of close-minded nutritionists and doctors. One runs across a lot of lousy information in the holistic community. Many holistic health gurus are motivated by money-making agendas, misinformed ideology, or personal experience ( an alternative treatment happened to work for them, so they now preach the gospel of their healing experience with the certainty that it will work for all people—an assumption that's sometimes tragically false). And just as we all have to watch out for mainstream advice that's wrong-headed, we also have to think wisely and carefully about alternative wisdom that's misleading.
I cannot tell you how many emails I get that go something like this:
"Gena, I just purchased [insert name of popular raw diet book / raw weight loss plan / raw nutritional resource here], and for some reason it's not helping me [lose weight  / feel good / heal health complaint]. I'm doing everything right—eating just the way it says to. I even went out and bought [insert name of expensive supplement / green powder / superfood here]. Why isn't it working?"
My answer is always the same. No single diet plan, raw resource, or raw expert can prescribe exactly what will or will not work for you and your body. There is no magic bullet, guys. If there were—if one particular way of eating could help everyone achieve perfect health, reverse aging, and find an ideal body weight, I think it's safe to say that we'd have figured it out by now. We'd all be walking, talking embodiments of superhealth, and our health struggles, weight loss battles, and insecurities would be a thing of the past.
Unfortunately, it doesn't work that way. Sure, we all believe in certain broad dietary principles. I believe that a plant-based, mostly raw diet can—if eaten with digestive health in mind—help most people to reach their ideal weight, feel better, and avoid chronic disease. If I didn't believe this, I wouldn't be doing the work I do. That said, I don't believe that the diet described above should take the same form for everyone. Some of us are athletes, training for triathalons, and have (legitimately) big appetites. Some of us have disordered eating in our past, and need to be mindful of our psychological triggers.  Some of us have complicated health conditions or histories. Some of us have depression, or other emotional factors that influence our eating habits. Some of us have complicated lifestyles that will invariably affect our capacity to prepare and eat food. On top of all of this, we all have different builds. We don't look, think, or act the same, and we can't all be able to eat the same way.
As you begin a raw diet—or any new eating plan, for that matter—it's tremendously tempting to seek out a book, expert, or plan that will show you how to do it right. And you won't be disappointed: there are countless raw nutrition resources and plans out there to sate your appetite for instruction. Unfortunately, not all of these are ideal, and many of them conflict. 80/10/10 isn't going to tell you the same thing as Natalia Rose; Alissa Cohen may conflict with Gabriel Cousins, who won't sound at all like David Wolfe. How's an aspiring raw foodist to start out?
You should start out, quite simply, by thinking for yourself. Do not count on one person's opinion to be your guide—even mine! Do your research, but much more importantly, consider your own body and lifestyle. Are you the sort of eater who is prone to a sweet tooth or emotional eating? Do you need more protein or carbohydrates than others for some reason? Do you have small children at home, and limited time to cook? Do you have a digestive condition or disease? The answers to these complicated questions will be crucial in helping you find a way of eating that works for you and helps you to feel your best.
Whatever you do, do not be seduced by gurus, health evangelists, weight-loss experts, superfood peddlers, or spiritualists. Many public figures in the raw community are well informed, admirable, and entirely worthy of your attention. But—as with popular figures in the nutrition community at large—many are motivated by personal gain, product endorsement, or ego. They may have useful things to say to some of us, but there's no guaranteeing that they can help you.
If you're lucky, you'll find mentors and teachers who will help give you some pointers in a healthy direction. If you're really lucky, these teachers will change your life for the better. But no one—not even a mentor—can prescribe a plan or methodology that will guarantee success for you.
When I begin work with a new client, so much of our process will involve trial, error, and experiment: finding techniques, meal plans, and emotional strategies that work on an individual basis. My clients come from all different backgrounds—some have very mainstream diets and are simply looking to boost their raw intake or lose a few pounds; some are vegans who want to go completely raw; some have health conditions. Each needs me to help construct a plan that is mindful of his or her body and needs. And my advice is never the same for two clients—what works for one won't work for another, just as what works for me won't always work for a friend.
If you're new to raw, I can't urge you strongly enough to resist the siren song of magical "cleanses," pre-programmed fasts or diet plans, charismatic gurus, and bestselling books. Instead, devote your energy, time, and money to finding specialized guidance. No, this isn't a plug for my counseling—though if you're interested, I encourage you to contact me! 🙂 But I do believe that you're better off talking to someone about an individualized approach than buying a diet book. There's a time and a place for great raw resources: my raw journey has been enriched by a bunch of cookbooks and perspectives. But don't let a single resource become your gospel.
It would be easy if a cool book could solve all of our problems, wouldn't it? One click on Amazon, and the clouds would all lift. But—as with all things in life—it's just not that easy. This isn't just true of a raw lifestyle—it's true of any diet! We all want someone to tell us exactly what to do and how to eat: it takes so much of the pressure off of us to work hard at finding a method that suits our needs. But the price of thinking independently for life usually beats the short-lived success of buying into a diet plan and finding that it's not permanently realistic.
So, find your own magic bullet. Get inspired by the knowledge that's out there, and enjoy working with various approaches. But never stop thinking for yourself: you are the most intuitive judge of what does and doesn't suit your body. Don't fall into another person's orthodoxy. Obey your best instincts, push yourself to do what you know will make you feel your best, and be proud of knowing who you are!
And have a great Tuesday.
xo