Greetings from Boston, guys! It's been a long day.
So I'm going to confess: the last time I visited Boston (which was some time ago), it was not my favorite city. Today, however, after a long bus ride (over four hours, but the time flew by with a good book and some packed green juice), I got to experience the city in the best way possible: that is, in the hands of a good guide. The lovely Ms. Katherine, with whom I'm crashing this weekend, gave me a terrific tour. Highlights included:
Scenic Boston alleys: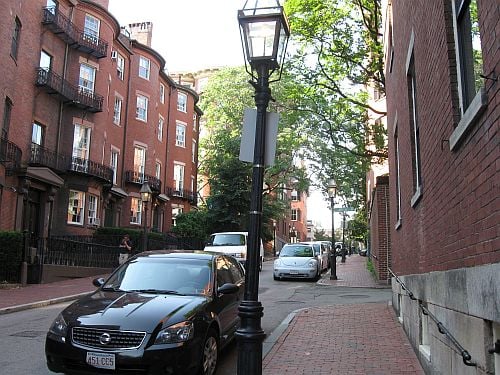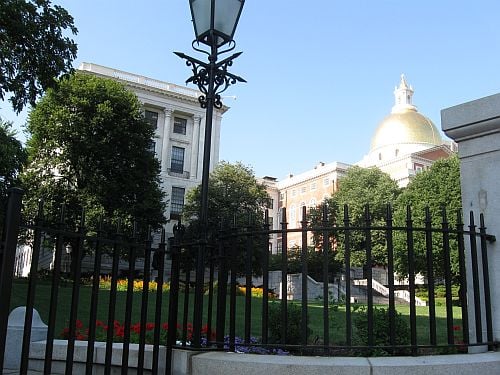 Quincy Market:
Katherine and I at the market:
The gorgeous haymarket — not quite the Union Square farmer's market, but impressive nontheless!
A lone seagull:
And the waterfront: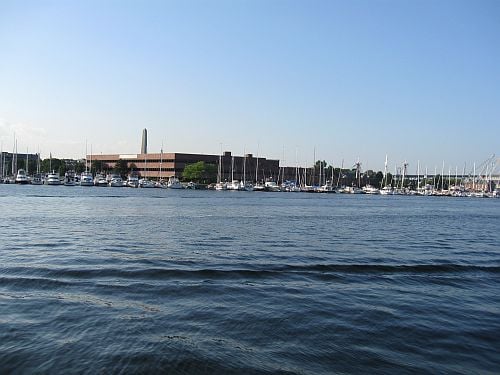 And finally, two shots of our lovely little apartment — thank you to Katherine's friend Allison for letting us stay here while she's away!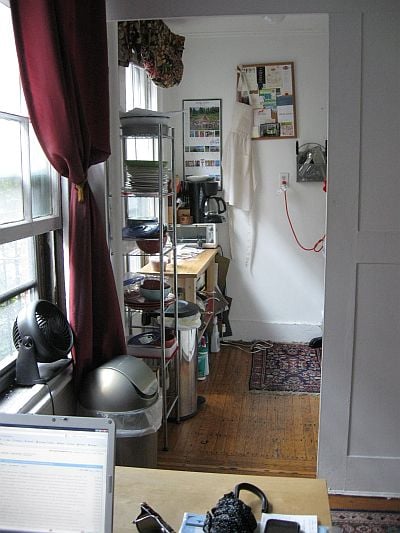 Tonight was the blogger cocktail party before the big Summit event tomorrow. Hosted at an Italian restaurant, it was a nice affair. It was great for me to meet so many bloggers whose work I've read, or whom I've corresponded with! As for food, there was a beautiful spread of Italian goodies. This said, the only raw/vegan option was a salad. I had asked my pal Heather, one of the summit organizers, about options before the event, and she'd advised me to hit up Whole Foods beforehand. Which I did.
This was a perfect example of when honesty is the best policy! I told Heather that I wouldn't want to be a pain if there was a formal sit down dinner, but that I wanted to be sure I had options if it was a buffet. And she very candidly told me to follow instincts and grab a bite! This means that I had a tasty, filling dinner, rather than showing up to the event hungry and eating a plate of greens. And hey, if there had been more food, I could have simply eaten more. But better safe than sorry. Remember, rawcurious friends — plan ahead! There is no shame in sweet and honest inquiries, and the payoff is a happily full belly.
Katherine and I are off to read before crashing. It'll be a long day tomorrow, so I'll update in the late afternoon or evening! Have a great night.
xo