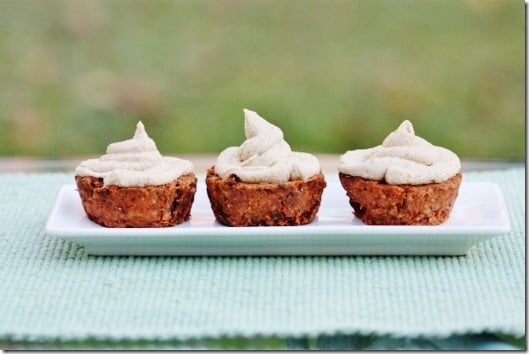 Happy New Year's Eve! I can't wait to hear what you're all up to tonight! Me? I'll be rocking out to Matt and Kim, the Super Mash Up Brothers, and Hood Internet at a concert here in NYC. What about you?
First business of the day: my Our Hen House podcast is officially live! You can download it here for FREE, or listen on the website, here. Topics include health, my journey into medicine, green recovery, and how I really feel about sprouted legumes. And the quote of the day is one of my favorites, from Alice Walker: "activism is the rent I pay for living on this planet."
Right before Christmas, I made a mix for all of the post-baccs entitled "It Was the Worst of Times, It Was the Worst of Times." This was mostly just a joke about the travails of being a post-bacc, but it did seem timely: I've heard from a lot of people that 2011 was just a lousy year. It wasn't my easiest year, either, but I've always felt that every year offers us experiences and lessons of value. We may need hindsight to see them, but they're there. Which is part of my I enjoy doing a little "best of" post each year on CR. It allows me to survey the year in food (yum) and to reflect back on where I was and who I was at the time I wrote each post. Here is my pick of the top 15 CR posts of 2011: the raw, the cooked, and the personal.
The Raw & High Raw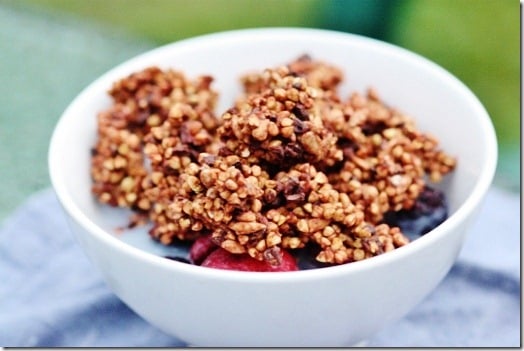 This is probably my favorite graw-nola I've made so far. Rich with hints of cocoa (and coffee, I think, though there's no coffee in it), it manages to make breakfast decadent without too much sweetness.
Raw Pumpkin Pudding and Chocolate Mousse Parfait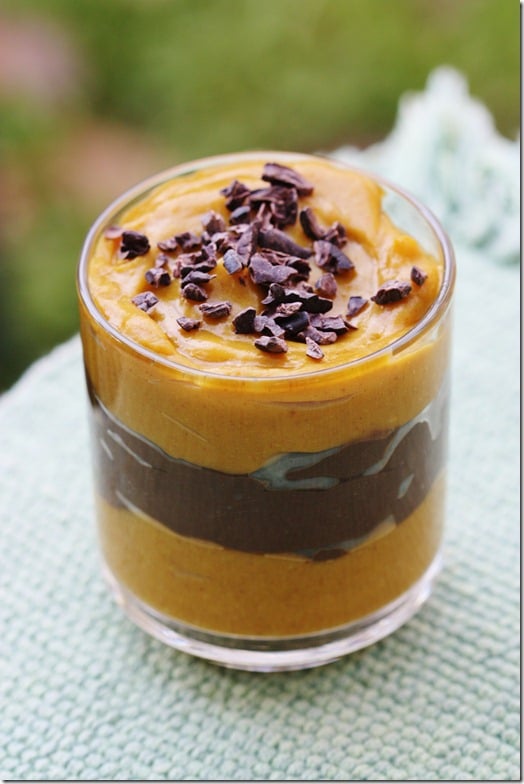 This is the recipe that made me learn how to use Irish moss, so I love it specifically for that reason. But it is also seasonal and absolutely delicious.
This year, for the first time in my life, I started using my dehydrator constantly to prepare snacks my long days of class. These spicy kale chips were by far my favorite creation.
Raw Carrot Cake Cupcakes with Cream Cheese Frosting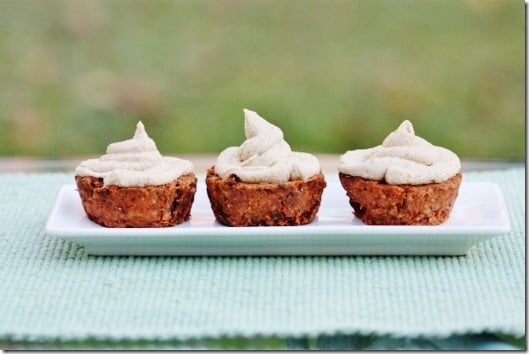 Apparently I can make pretty raw desserts. Who knew?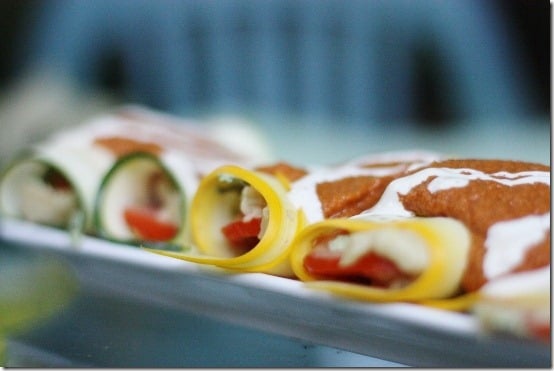 Pretties high raw dinner I had made in a long time. Plus, a nice compilation of some of my old favorites and classic recipes, including the marinara and cashew cream.
The Cooked
Gingery Rice with Roasted Butternut Squash, Onion, and Green Peas
Though not an instant fan favorite, this was one of my favorite meals of the year: salty, savory, easy, and filling.
Millet Stuffing with Brussels Sprouts, Cranberries, and Butternut Squash
The stuffing that won my family over on Thanksgiving.
Sweet Potato and Black Bean Enchiladas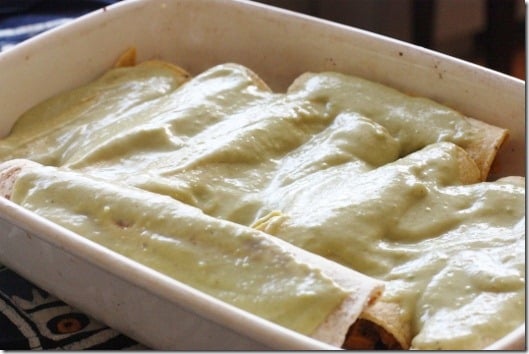 Definitely my most crowd pleasing vegan entree recipe ever. Just ask Jamie. He'll tell you.
In this recipe, I gave a quick tutorial on how to use date paste and explained why it's so awesome. I also produced one of the tastier and healthier desserts I've ever made (it uses whole grain, yeast free, sprouted bread as a base).
Banana, Oat, and Chia Seed Muffins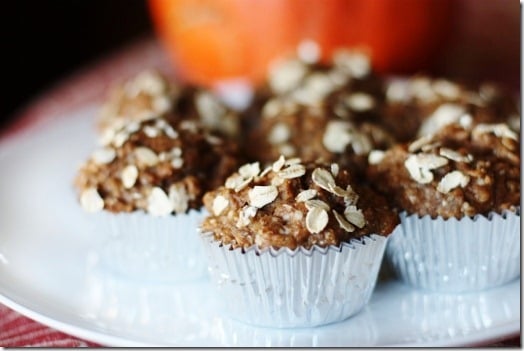 A baked breakfast bursting with superfoods. Quick, easy, and deliciously portable.
The Runners Up
Outstanding Miso Sesame Dressing
AKA crack.
Black Bean and Quinoa Salad with Quick Cumin Dressing
This recipe proved to me (and to you guys) that a healthy, tasty, and filling vegan dinner really can come together in 20 minutes or less.
Sweet Potato and Beet Nori Rolls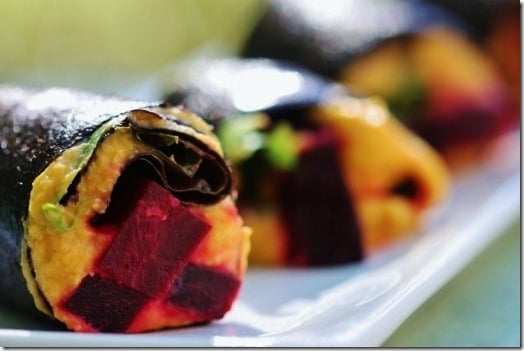 These nori rolls emerged from a very slapdash lunch, but were a huge hit with my readers!
Creamy Coconut Parsnip Rice with Caramelized Butternut Squash
The definition of semi-raw comfort food.
Jicama Salad with Smoky Avocado Cumin Dressing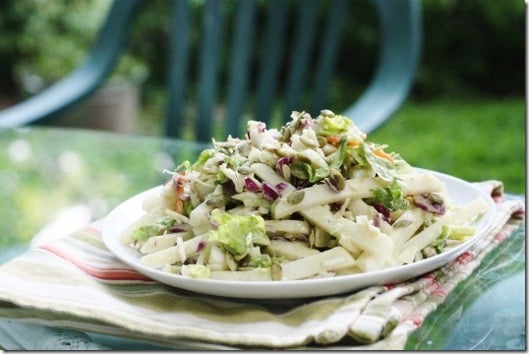 The best kind of summertime salad: light, refreshing, and full of avocado.
The Personal
My biggest personal accomplishment this year on CR was to begin the Green Recovery Series, which I had wanted to start for over a year. I was worried about how the series would be perceived both by the ED recovered and by the vegan community, but so far, the response has been terrific, and the criticisms enriching.
In spite of what many of my readers expect, I'm in favor of most vaccinations from a health standpoint. But most vaccinations aren't vegan, and this year, I was forced to weigh vegan ethics against the urgency of vaccination in a hospital environment.
The Little Lessons of Veganism
Protecting household insects may seem absurd or extremist, but my use of a simple insect catcher this year taught me a lot about the true meaning of a vegan ethos.
As expected, my pre-med education has broadened and influenced my perspective on health, which was previously a little monopolized by the holistic point of view. In this post, my invitation to a health conference forced me to reflect on the way certain terminal illnesses are treated within certain holistic circles.
15 Things I've Learned Since Moving to D.C.
2010-2011 was the year of seismic life change. Not only did I decide to become a post-bacc, but I also left my lifelong home of NYC for our nation's capitol. Though I remain New Yorker at heart, I appreciate my life in Washington, and I've learned a lot from the moving process.
Last year, I decided to get a post-bacc. This year, just as my confidence was faltering, you guys helped me to stay the course. Thank you.
Happy New Year, everyone 🙂
xo