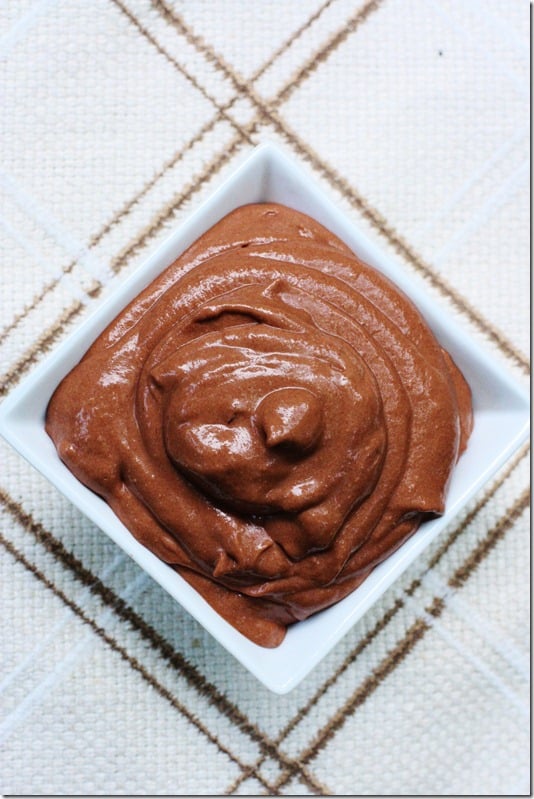 For over four years now, I've been making the same recipe for chocomole again, and again, and again. It's one of my favorite desserts, favorite snacks, and favorite raw food recipes, period, and it never gets old.
That said, being a foodie is all about trying new things. This week, my new thing was bold: I would try a new version of raw chocolate pudding, I decided. And I would not, for once, use avocados and cocoa powder as the base. Craziness!
I admit, part of this impulse came from sheer necessity: I had nearly a cup of leftover Irish moss gel sitting in my fridge, leftover from my totally delightful 4th of July pudding parfaits: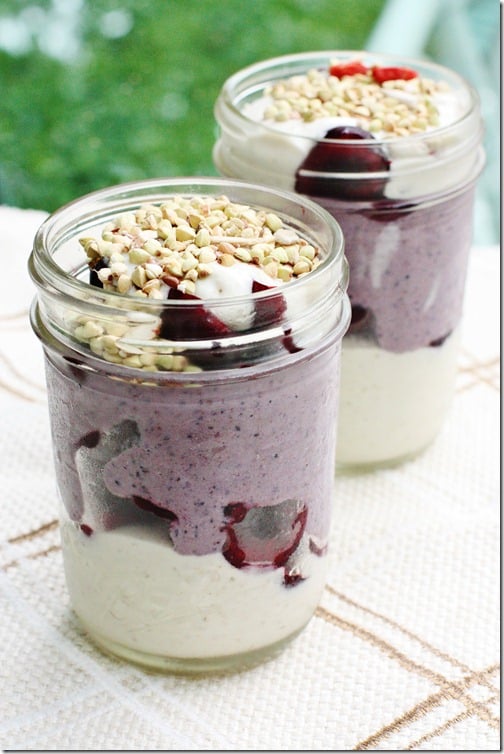 Irish moss is one of those pricier raw foods ingredients that certainly doesn't fit into the idea of affordable, everyday vegan cuisine that we all spoke of in our discussion of veganism as a luxury. For this reason, I don't like to push it on my readers or use it all the time, because I realize that it's much easier for most of you to purchase avocadoes (which aren't cheap either, but are often on sale at this time of year) than it is for you to purchase Irish Moss.
That said, I think Irish Moss is a somewhat magical ingredient. It involves some soaking and blending, but once you do that, you can store it for quite a while (at least a week) at home, and it will enable all sorts of puddings, pies, and creams. It's a great way to thicken raw desserts without becoming overly reliant on excess fat, and it's also a good thickener for people who don't digest gums (xanthan gum or guar gum, for instance) efficiently. Irish moss is a rich natural source of carrageenan, a kind of polysaccharide that helps to thicken food. Carrageenan has been used in Asia for about 2600 years and in Ireland for about 1500 years. It is now widely extracted and used in industrial food production; when you use red seaweed at home, you go directly to the source.
Carrageenan production is somewhat more closely regulated these days in response to a few studies which suggest that it can trigger an inflammatory response in epithelial cells, including those in the intestines. It may also interfere with macrophage activity in the human immune system. That said, carrageenan has also been positively associated with preventative treatment of herpes, HIV, HPV, and the common cold, so it would seem to me (having just read some articles this morning) that the jury is out on its overall healthfulness. My guess is that moderate amounts—especially when you use the red seaweed directly, rather than ingesting carrageenan frequently in the form of processed foods—is safe. And for vegans, Irish moss is a wonderful alternative to gelatin.
Here are my basic instructions for making Irish moss gel:
Remove approximately 1 cup (or about 2 oz) of Irish moss from packaging. Rinse and wash in cold water thoroughly.
Place Irish moss in fresh, cold water, and soak overnight (you can do this in your fridge).
In the morning, rinse the Irish Moss and place it in your Vitamix or blender with 1 1/2 cups fresh water. Blend well. At first, the moss will seem to simply get broken up in the water, but as you continue blending, it will start to gelatinize in the water and become thick. It'll even be hard to blend, but you can use your plunger attachment to help you. Once you have a thick, uniform "gel," stop and place the gel into an airtight container. It will keep for a week in the fridge, or you can use it right away.
If you want, you can use it in the following pudding, which is so delicious and wonderful that I hardly know how to talk about it!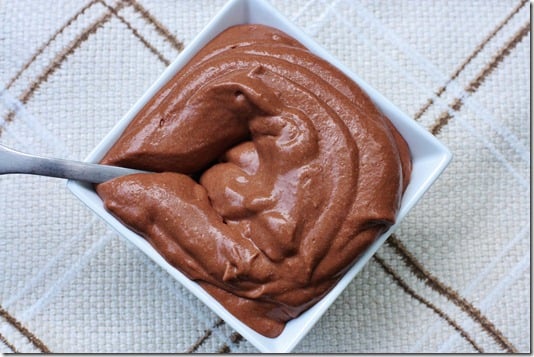 Raw Cacao Pudding (raw, vegan, gluten free, soy free)
Serves 4
3/4 cup Irish moss gel
1/4 cup cashews
5 pitted medjool dates
3 tbsp raw cacao powder (substitute 4 tbsp regular cocoa powder–it's less strong)
1 1/2 cups almond milk, plus extra as needed
Blend all ingredients together in a high speed blender. Start with 1 1/2 cups almond milk and take it from there: this is a kitchen intuition recipe, which means that I can't tell you for sure how much liquid you'll need. As soon as you have the texture you want, stop adding!
Serve!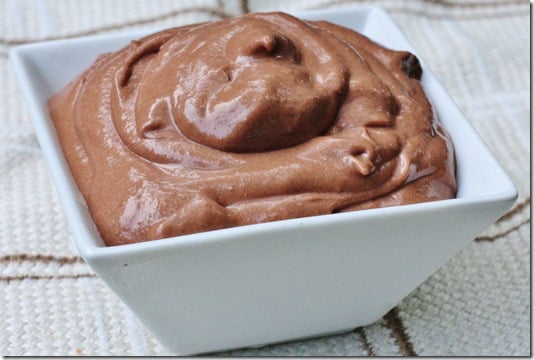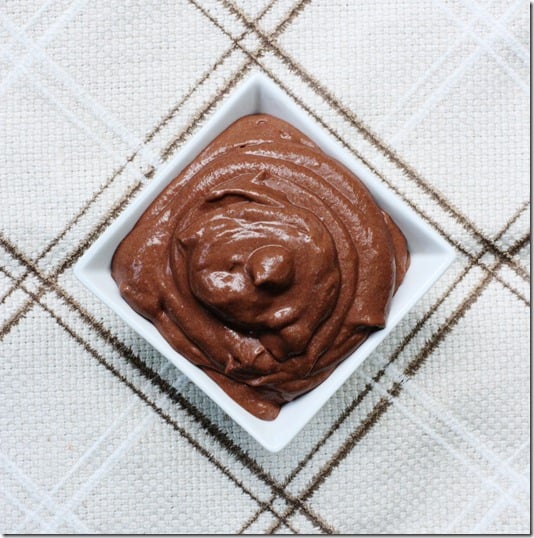 So deliciously sweet and chocolatey. I like this the most as a simple dessert, but it would also be a nice dip for summer strawberries and a good icing for other raw desserts, too! Hope you enjoy it.
So do you remember how I mentioned on Thursday that I'd soon be speaking at Blogher's Health Minder Day?
It's right around the corner!
The topic of my panel is Dedication vs. Obsession. Here's a quick description of the agenda:
When does paying attention to our fitness and nutrition, and using online tracking as accountability method, go overboard? When does "The Quantified Self" become the obsessive self? Join Stephanie Quilao in a discussion with Gena Hamshaw, Angelica Perez-Litwin, and Renee Ross, who talk about how you address these questions with yourself, or when you fear you are seeing signs of this in your community.
Whenever I speak at conferences, I like to pretend that my CR family is there with me. I always wish I had you all at my side to share your typically brilliant insights! Anyway, this event will be no exception. I know that our topic is broad, but I'm curious to hear your thoughts on the theme of "dedication vs. obsession." What do those works signify to you, individually and in contrast? How do we manage to prioritize healthy living and self-care without veering into the waters of obsessiveness, rigidity, and orthorexia? What kind of balance have you found in your own life?
It's a lot of food for thought, so take your time commenting, friends. (And yes, Abby, of course I'd love a quote. Email me

)
Happy Sunday!
xo