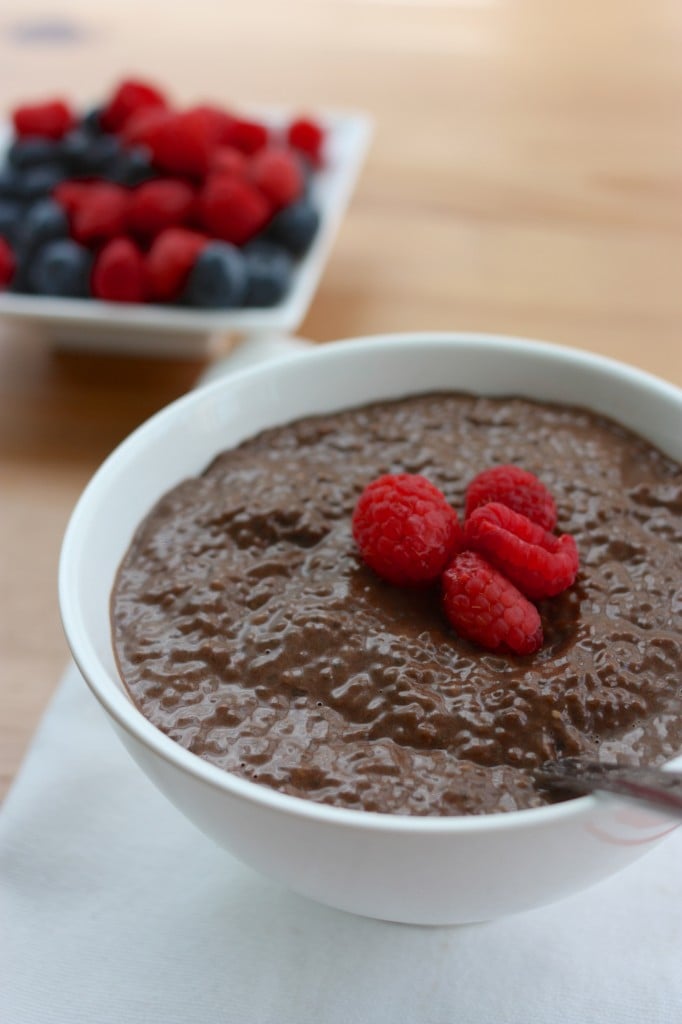 For days now, I've been alluding to a new chia pudding recipe, made with carob. Carob, if you're not already a fan, is pod native to Mediterranean shores and tropical temperatures. It contains a sweet, edible pulp, which can be dried, roasted, and ground up to make a powder. This powder contains some A and B vitamins, small amounts of calcium, and it has a naturally sweet taste (when I add it to smoothies or almond milk "hot cocoa," I don't need to add any sweetener). For those people who love chocolate but are sensitive to caffeine, carob is popular, stimulant-free alternative.
Let's be honest: there's no real "alternative" to the delights of chocolate. But I've come to appreciate carob in its own right; I love the slightly nutty, sweet, roasted flavor, and I'm particularly fond of it in smoothies. I use carob often, but never thought to add it to chia pudding. Now that I've tried it, I have a feeling I'll be making it often.
Carob can be a little tricky to find; it's readily available at health food stores, but not always at mainstream supermarkets. I like to stock up on Amazon, since it's a favorite ingredient. Bob's Red Mill is a good brand, as is Chatfield's. I much prefer the taste of toasted carob to raw, but if you want raw, it does exist. Once you have it, you can start to experiment with putting carob in smoothies, baked goods, and granolas. Or, you can start right here, with chia pudding.
Carob Chia Pudding
Author -
3

tbsp

chia seeds

1

cup

almond milk

2

tbsp

carob powder

1

tsp

cinnamon
Blend the almond milk, carob powder, and cinnamon in a blender till smooth.

Pour the carob mixture over the chia seeds. Stir, and let sit for five minutes. Stir again. Wait another five minutes, stir once more, and then let the pudding sit for at least an hour before serving.

Serves 1.
Of course, if cacao is what you're really craving, then cacao is what you must have. This recipe will work very well with regular chocolate or cacao powder, so don't be afraid to substitute. I like to serve this pudding with fresh berries (I like to serve everything with fresh berries during the summer).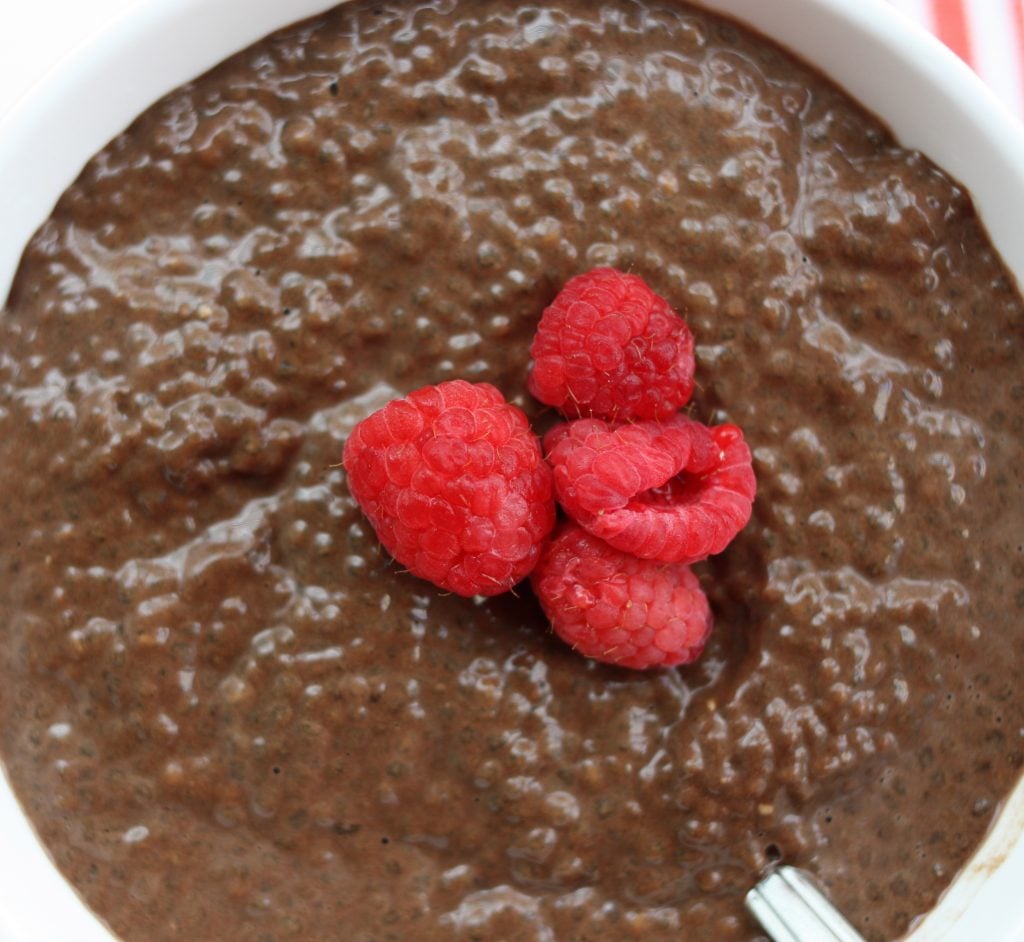 So that's it–another chia recipe to add to your rotation. If you're looking for more chia seed inspiration, check out all of the chia seed recipes on my recipe tab–there are plenty to choose from!
xo