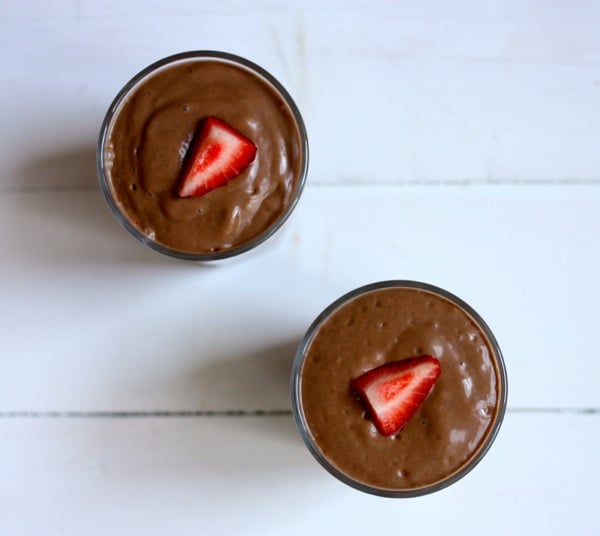 There are almost 50 smoothie recipes on my blog. I love them all, but sometimes something one craves something a little richer than a smoothie. Sometimes one wishes for the taste of a good, old fashioned milkshake–something creamy, and chocolatey, and sweet as can be. That's when this drink (smoothie, milkshake–we can call it whatever) will come in handy.
The recipe couldn't be simpler: bananas, avocado, dates, cocoa, vanilla, and a pinch of cinnamon. You can even add the tiniest bit of sea salt if you like (I personally love the combination of chocolate and salt, but maybe that's just me). What really makes the recipe shine is the avocado; it creates the silky texture and the thickness we all associate with milkshakes without any cream or unnecessary heaviness. And it adds fat–healthy fat–to this glorious combination of ingredients. I challenge you to make this milkshake and not fall a little bit in love with it.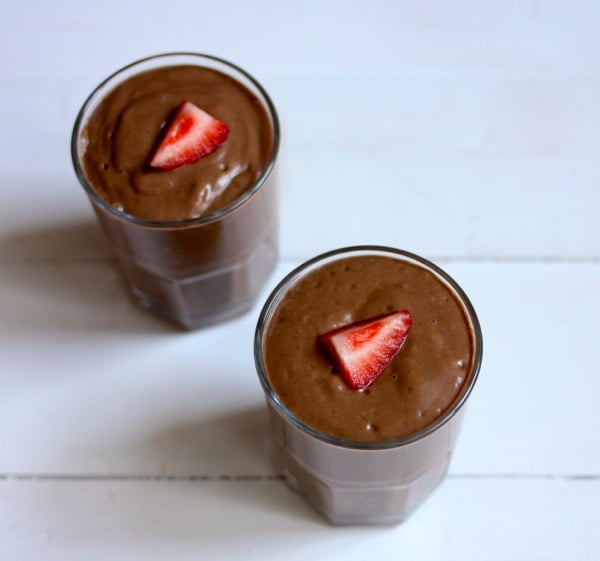 Chocolate Avocado Banana Milkshake
Author -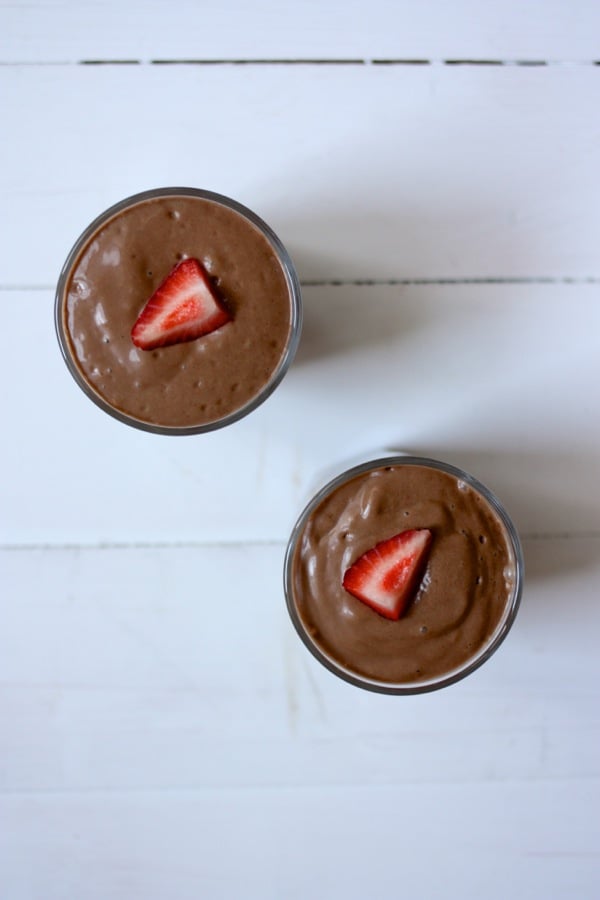 Avocado may be the secret ingredient in the smoothie, but of course the sweetness comes from my favorite fruit, bananas. And speaking of those, I wanted to mention that the Dole "Peel the Love" tour (which I blogged about in this post) is still ongoing.
To recap, Peel the Love is a year long campaign that celebrates bananas and their versatility. The program includes delicious new banana recipes and a coast-to-caost "cabana tour" that's covering 26 cities across the country between now and Labor Day. Stops still on the tour:
August 7-10: San Francisco, CA
August 11-15: Sacramento, CA
August 14-16: St. Louis, MO
August 17-18: Reno, NV
August 22-25: Portland, OR
August 21-24: Des Moines, IA
August 29 – September 1: Seattle, WA
August 29 – September 1: Minneapolis, MN
If the tour is coming to your hometown, I encourage you to check it out! What a fun event. You can track it, and find out more information about local goings on, at the Peel the Love page.
And before I go, I should mention that I shared another kind of chocolate milkshake on the Food52 website last week, also chocolate, but with an almond butter and date combo. It's bomb.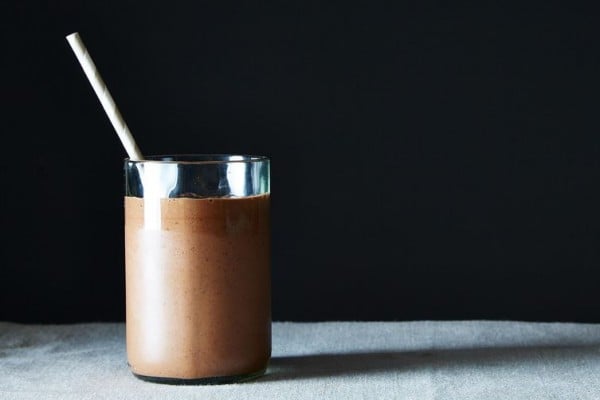 You now have two exceptional vegan chocolate milkshakes to choose from. Go forth and savor the sweetness.
Till soon,
xo