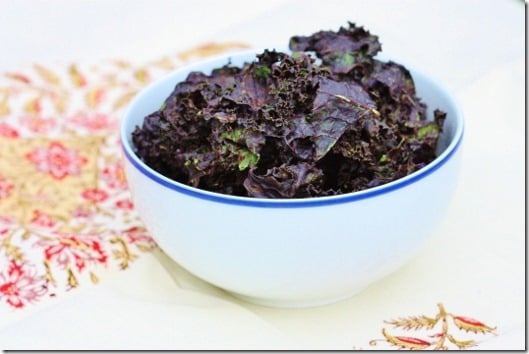 I'm fond of saying that I'll eat anything, so long as it's covered in chocolate. While not entirely true–I'll take a pass on chocolate-covered radishes, for example–this statement captures the spirit of my devotion to chocolate. People are often shocked to learn that vegans (and raw vegans) can eat chocolate, because they assume that all chocolate is milk chocolate. Not so! Most brands of dark chocolate (65% or higher) are vegan friendly (read labels, naturally), and the number of raw, vegan brands is multiplying (check out my recent review of Lulu's Raw Chocolate here).
I'll also eat anything that involves kale. While most people agree with me about the chocolate part, they're less enthusiastic about the kale fanaticism. They point out that the vegetable can be slightly bitter, or that the curly texture is foreign. I've been eating raw kale for so long (sometimes right off the stem–yep, I'm strange like that) that I can hardly believe it tastes bitter to anyone, but I'm willing to take people's word for it. Which is why I'm so intent on delivering recipes that make kale more appealing to those who haven't yet fallen victim to its charms. This week, I thought I'd marry my two obsessions–chocolate and kale–and see if it's indeed true that a little chocolate can turn any food into a crowd-pleaser. Leafy greens included.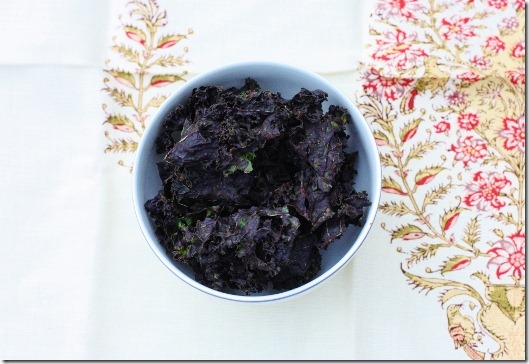 No, those kale chips aren't charred to a crisp! They've simply been drenched in a rich chocolate "ganache" that's made from cashews, dates, and raw cacao. They're then dehydrated and served up for nutrient-dense snacking. Like most kale chip recipes, these can be modified endlessly. Add some chili or cinnamon for a Mexican chocolate flavor. Add cacao nibs for extra crunch and antioxidants. Add coconut flakes for a chocolate-coconut variety, or goji berries for a "superfoods" twist. Kale chips are one of the easiest and most adaptable raw recipes around, so feel free to use the recipe below as a "template," and vary according to your tastes.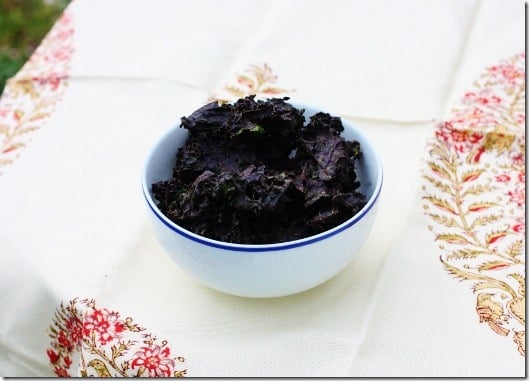 Chocolate-Covered Kale Chips (raw, vegan, gluten free, soy free)
Makes 3-4 Snackable Servings
1 bunch curly kale, stems removed, washed, and thoroughly dried
1/2 cup cashews (you can soak these for an hour beforehand, but it's not necessary)
4-5 large pitted dates
1/4 cup raw cacao powder (substitute regular cocoa powder)
1 tsp vanilla extract
1/4 tsp sea salt
1/2 cup + 2 tbsp water (you may want to use a little less if you soak the dates; start with 1/3 cup and add until you have a thick mixture that resembles chocolate sauce)
1) Tear kale into pieces and place in a large mixing bowl.
2) Blend cashews, dates, cacao, vanilla, sea salt, and water in a blender till smooth.
3) Pour sauce over kale, and mix with hands until kale is well coated.
4) Transfer kale to 2 Teflex-lined dehydrator sheets and dehydrate at 115 for about 5 hours. Flip kale chips (or just shuffle them around) and dehydrate for another 4-5 hours, or until very crispy. Get snacking.
Oven option: As always, you are welcome to make this recipe without the dehydrator! Bake chips at 300 degrees Farenheit for about 20 minutes. Flip chips, and bake for another 15. If they're still "wet," allow them to crisp up further, but if they start burning before your 15 minutes are done, take them out. Kitchen intuition, folks!
I love the texture and unusual hue of these chips: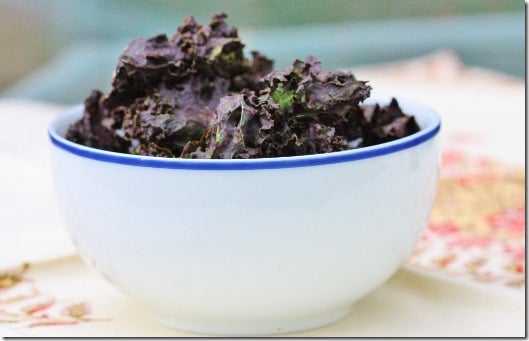 And I especially love the rich, sweet, chocolate flavor. It's hard not to eat anything that has been doused in this sauce; on second thought, it might even sell me on radishes.
Speaking of the sauce (or ganache), you can make it simply to enjoy on desserts or as an indulgent drizzle over berries in the morning. It's amazing. And it's worth noting that while any cocoa powder will work in the recipe, this is one recipe for which I find the intensity of raw cacao to be really appropriate. I love the Navitas cacao powder, which you can peek at here.
Need more ways to warm up to kale? Well, you could…
Cover it in my outsanding miso sesame dressing: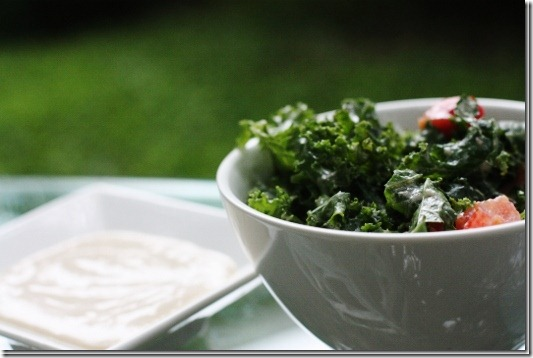 Put some into a green smoothie: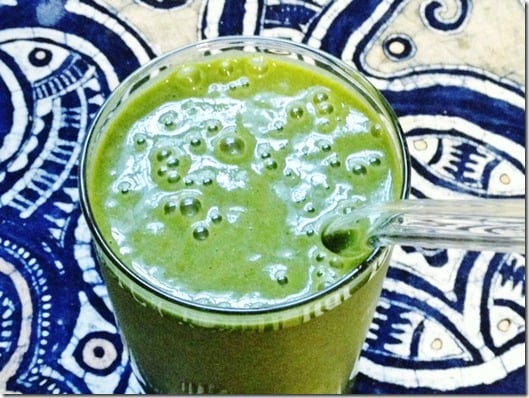 Chop it up into a warm bowl of whole grains: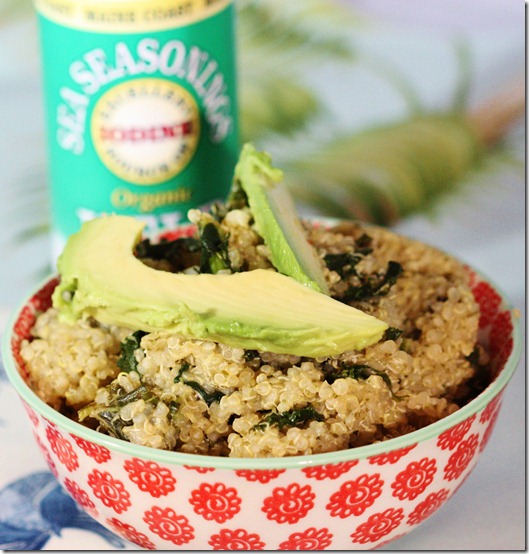 Chop some into burgers: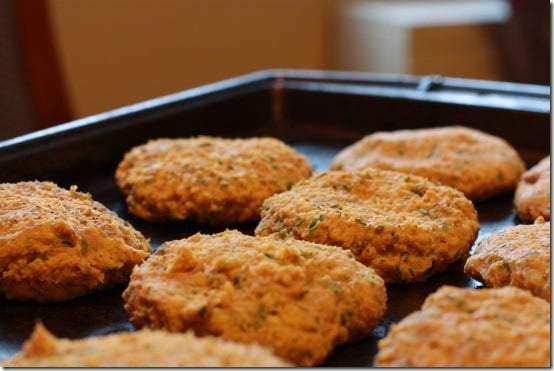 Or put it into a cold cup of fresh vegetable juice!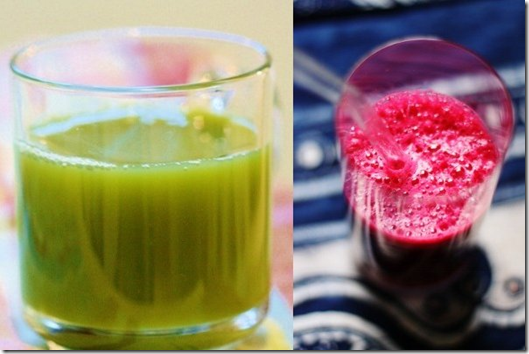 No matter how you enjoy it, kale is one of the most nutrient-dense foods around, and I assure you that the taste will grow on you, recipe by recipe.
Alright–back to chemistry I go. Can't wait to hear how you like the chips!
xo