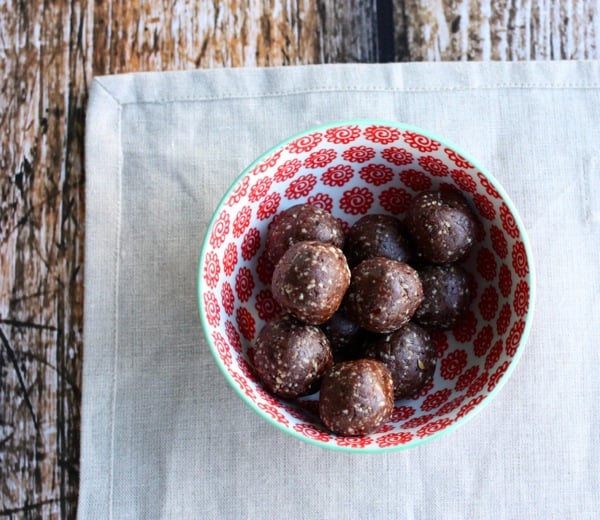 At some point this fall, I may have mentioned that my friend Sydney (whom I've known since 9th grade) had moved to D.C. Almost immediately, we'd fallen into our easygoing and often hilarious dynamic, even though it had been years since we'd hung out on a regular basis. To our standard range of friendly activities–horror movies, belting Led Zeppelin songs at the top of our lungs, drinking far too much coffee–we added weekend hikes. Syd was adjusting to the East Coast after a few years in Boulder, and I was trying to enjoy more areas outside of the District. Saturday hikes helped to get us both outdoors.
The standard division of hiking duties is this: Syd handles navigation, advises me on the best way to get up or down a particularly rocky or steep stretch, keeps track of our distance, and basically does everything that has anything to do with hiking. I make snacks. Last time, I made my raw brownie bites, and Syd flipped out. I thought about making them again for this trip, but since I had a pound of peanuts lying around, and it is officially time for me to start cleaning out my pantry (August will be here before we know it), I decided to go with a chocolate/PB combo instead.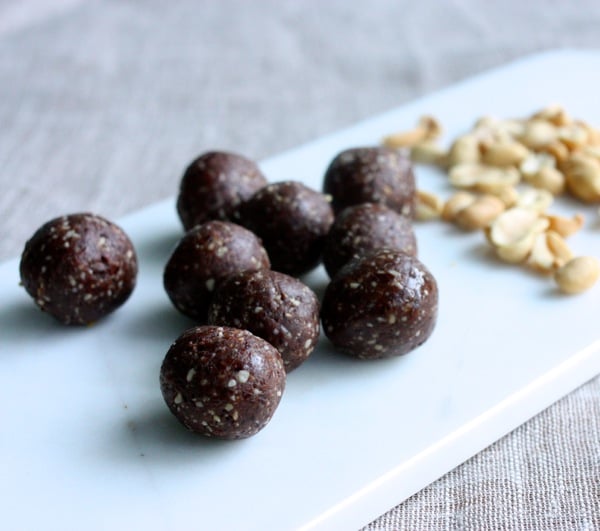 It was a solid decision. These were a big hit; we both had to restrain ourselves from polishing them all off during the drive to the hike. Which would have defeated the purpose of having hiking snacks in the first place!
Chocolate Peanut Protein Balls
Author -
1

cup

unsalted peanuts

raw or roasted

1 1/3

cup

tightly packed

pitted medjool dates I've been loving medjool dates from Natural Delights

2

tablespoons

raw cacao powder

2

scoops chocolate protein powder

rice, pea, or hemp

Pinch

sea salt

optional
Grind all ingredients in a food processor till they're evenly and finely ground. When you can take a small handful and squeeze it in your palm and it holds together well, you're ready to roll.

Roll the mixture into 1 or 1 1/2" balls. Store in an airtight container in a cool place for up to two weeks.
In the end, we had sort of an odd hike: we settled on lousy trails twice, finally found one we liked, and then took a wrong turn and barely covered any distance. But we had good snacks along the way, and as you can see from our giant smiles, that was good enough for us.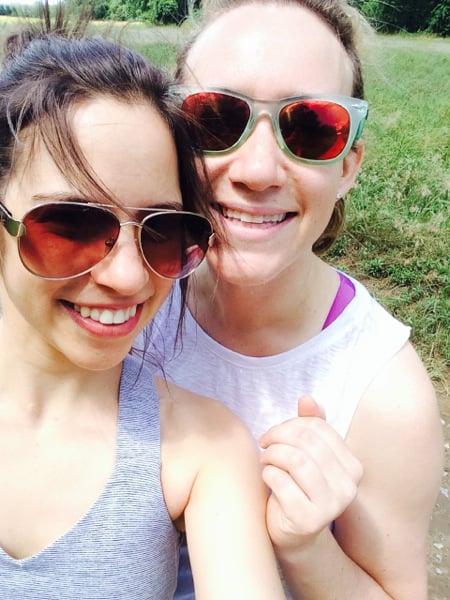 If you're wondering which protein I used in the recipe, by the way, it was Clean Lean Protein from NuZest USA in the rich chocolate flavor. I've written about this brand before, and Nuzest is still generously offering readers some special treats and promotions. If you place an order on the company website with the coupon code CRSHAKER, you'll get a free smoothie shaker with your order. And for all orders over $100, free shipping is offered.
Of course, you can also skip the protein powder in this recipe; the cacao powder and peanuts give it plenty of flavor, and there's some natural protein in the peanuts themselves. The powder's just nice if you'd like a little extra boost!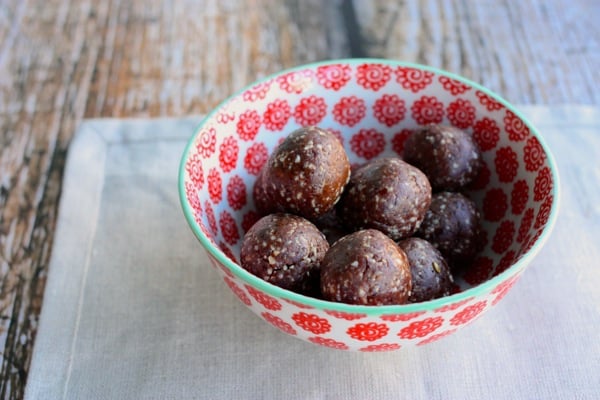 I find myself making more and more of these date/nut snack ball and bar combos as summer kicks into gear, and I'm outside and on the go a little more often. I'll be traveling some at the end of this month, and recipes like this will certainly come in handy.
By the way, the dates I used in this recipe were courtesy of Natural Delights medjool dates. Next week, I'll be the featured blogger on the ND website and Facebook page, giving ND fans a chance to interact, ask me questions, and say hi. I'll be inviting all CR readers to join the conversation, too–stay tuned for more details on Sunday, after Weekend Reading! Till then, friends, have a lovely weekend.
xo