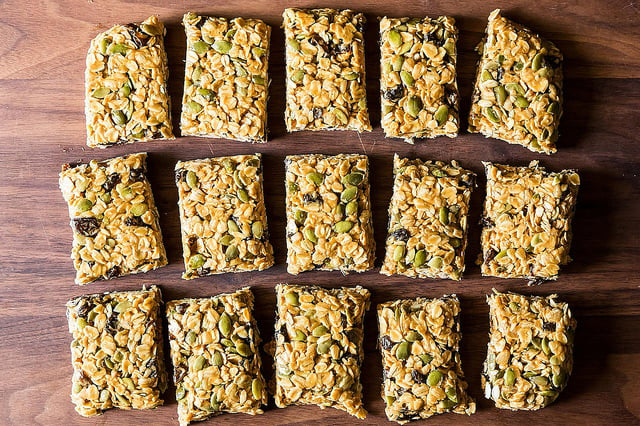 Happy Thursday! Just a reminder that, if you're in or around NYC, I want to see you this weekend at The Seed! It's not on the schedule yet, but JL and I will also be on a vegan business panel late in the afternoon on Saturday. Come ask us lots and lots of questions.
It's getting warmer (finally!) which means lots of outdoor activities. And outdoor activities mean portable snacks, because who wants to interrupt a hike or a day at the beach for snack time? As a student, I rely on snacks year round, and homemade energy bars are one of my all time favorites. The snack bars you see above are my most trusted formula: some oats, some seeds, some dried fruit, some sweetener, and some nut butter. Plain and simple. And oh-so easy to customize.
This week in The New Veganism, I show you how to make these delicious snack bars at home. Why pay $2-3 when you can create something in your own kitchen, using simple ingredients? Best of all, creating snack bars from scratch allows you to customize them exactly the way you want. Hate raisins? Use goji berries. Hate pumpkin seeds? Sunflower seeds will be great. The possibilities are endless.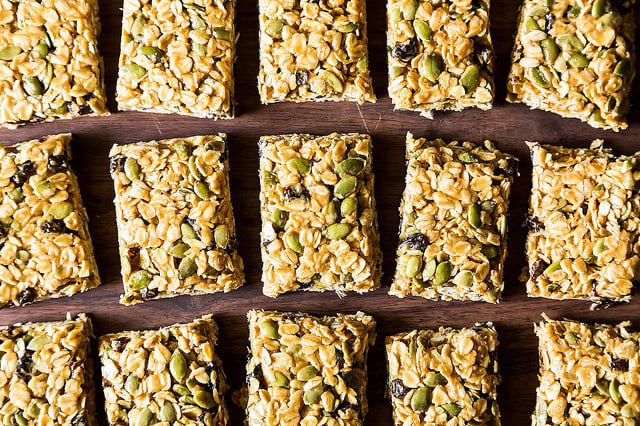 Head on over to Food52 for the recipe!
xo