Greetings, friends! So excited that you liked my stuffed potato skins. It seems that the kale and sweet potato combo is universally adored in this little corner of the internet.
Today's recipe falls in a delightful place between dessert and breakfast. It's a rice pudding that feels perfect for this time of year–creamy and filling, but with citrus-y bright notes peeking out from beneath the dense and delicious coconut milk base. I grew up with rice pudding, but never knew it to taste quite so rich and rewarding as this.
The star of this pudding is coconut milk, an ingredient I love to use in soups, curries, and desserts. In today's Food52 post, I say a bit more about working with coconut milk, and I give you my favorite ideas for how to feature this exceptional ingredient.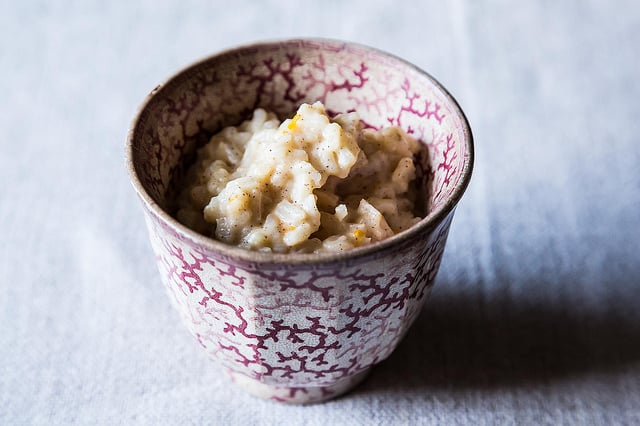 And of course, I share the recipe for the pudding itself, which is just about as delicious as can be. You can serve this rice pudding warm, right off the stovetop, or you can serve it chilled. Either way, you won't be sorry. Enjoy!
xo