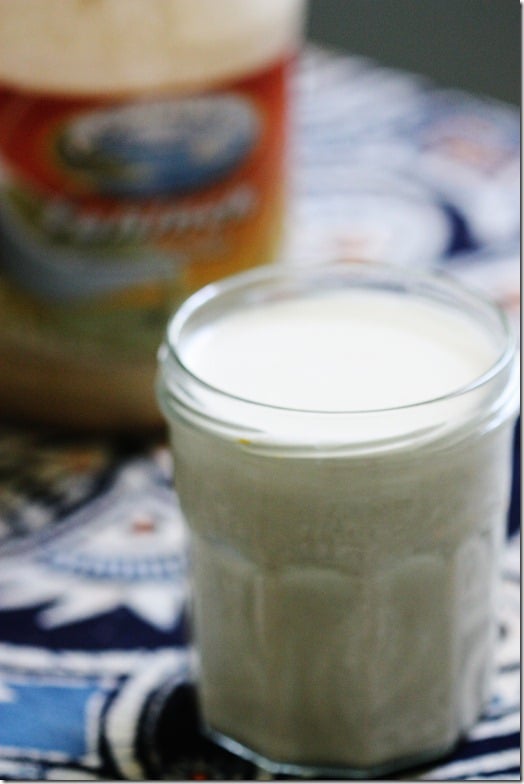 Note: this post is not for the many of you who have expressed to me a major distaste for tahini. Tahini seems to be a polarizing ingredient: some of us (like me) simply can't get enough of it, while others seem to cringe at the sight of it. This nut "milk" is tahini based, and it most definitely tastes that way, which is bad news for the tahini-sensitive. For those of us who love the stuff, though, it's an ideal alternative to almond, soy, or rice milk. And as an added bonus, it takes about three minutes to prepare, and there's no straining involved.
This is a great nut milk to put in smoothies and puddings, and it's lovely warmed up gently in a pan, too. Again, the taste is distinctive, so it's not the right choice for delicate recipes with sensitive flavor balances. On it's own, though, or in a brilliant morning smoothie, this stuff is delicious. Here's how to make it.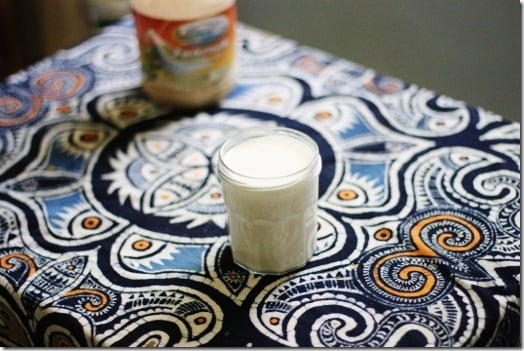 Creamy Tahini Milk (can be raw, vegan, gluten and soy free)
Makes about 3 1/2 cups
1/2 cup tahini (roasted or raw)
3 cups filtered water
3-4 pitted dates, soaked in warm water for about 30 minutes
Dash salt
Blend all ingredients in a blender till very smooth.
Recipe notes:
1) I like this homemade milk to be less sweet than others. If the 3-4 dates aren't sweet enough, feel free to add some more dates or to add some stevia!
2) After years of trying to stick to raw tahini, I've given up and started getting the roasted stuff. I *love* the taste of raw tahini, and would always get it if I could, but frankly, I use a lot of tahini in my kitchen, and I just can't afford to spend $13 or $15 every time the jar is empty.
Note that, whether roasted or raw, I try to get organic!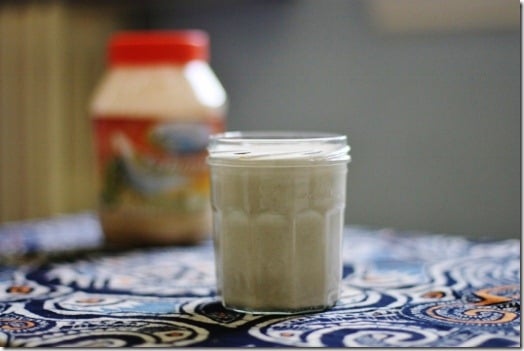 Here's the best thing about this recipe: you're blending a seed butter, which means you can use a lower-speed blender and get the same results you would in a fancy blender, like a Vitamix. As a general rule, this is a fabulous "trick" to start making homemade nut milk: if you don't have a high speed blender, you don't want to strain through cheesecloth, and you're finding that your homemade milks aren't smooth enough, try almond, cashew, or pecan butter in place of nuts themselves.
The next best thing? The creaminess: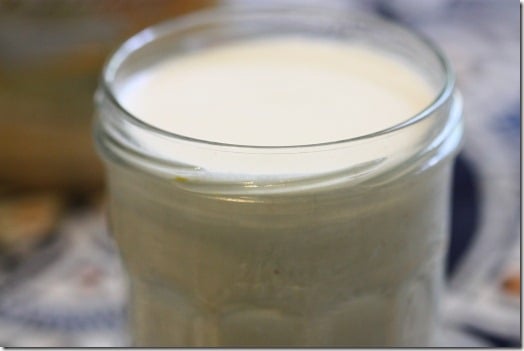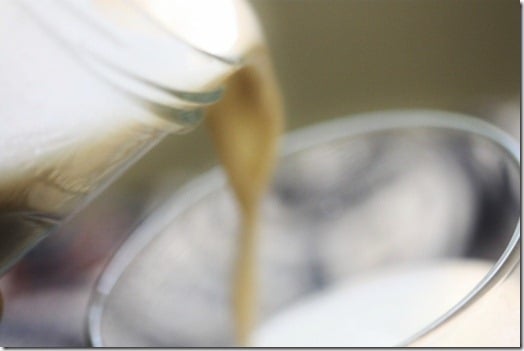 Absolute heaven. In a glass.
Tahini hater? Try my creamy hemp milk as a protein-rich alternative!!
On that note, I'm back to cramming for yet another Orgo exam. Speaking of which, a little holiday week announcement: because of tomorrow night's test, I really haven't been able to whip up a fancy Thanksgiving compilation of recipes for you guys. Sigh. I'm sorry. Believe me when I say that I'd have liked nothing more than to spend the weekend in my kitchen, recipe testing, but these are the moments where I have to remind myself that my job right now is to focus on being a science student and getting into med school, and not on being a full time food blogger.
I will, however, compensate for the lack of a recipe guide with at least a couple of holiday themed recipes, links to old posts, AND a raw, vegan pumpkin pie (which is amazing) in a couple of days. So stay tuned!
xo