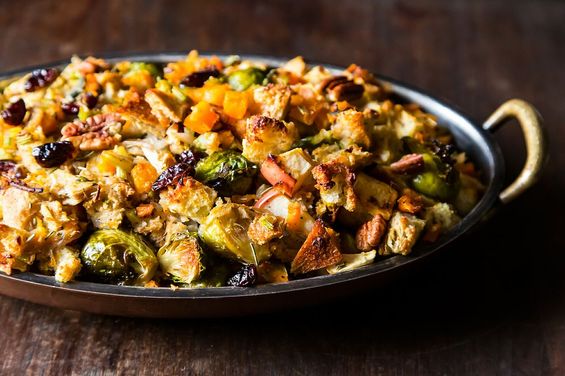 Photo by James Ransom for Food 52 
It's hard to believe that Thanksgiving is already upon us; maybe it's the fact that the holiday comes early this year, but I was astounded to realize on Monday that it's Thursday of next week. Yikes!
If you're as shocked as I am at the proximity of Thanksgiving, and wondering what the heck you'll serve to guests this year, fear not: I've got you covered. Today on Food52, I'm giving you my favorite tips and tricks for a totally meat, dairy, and egg free Thanksgiving feast, from side dishes to dessert. And at the center of the post is my personal favorite Thanksgiving recipe: butternut squash, brussels sprout, and bread stuffing with apples!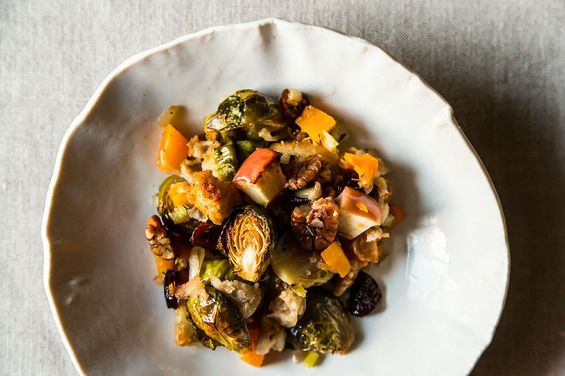 The recipe is based on one of my two vegan stuffings from last year. I made it more inclusive in terms of bread options (sourdough and whole wheat are fine for non-GF folks) and added apple and some fresh herbs. I think it's even better than the original—a hearty, sweet/savory, delicious dish—and I hope you will, too.
Head on over to Food52 to check it out!!!!
xo