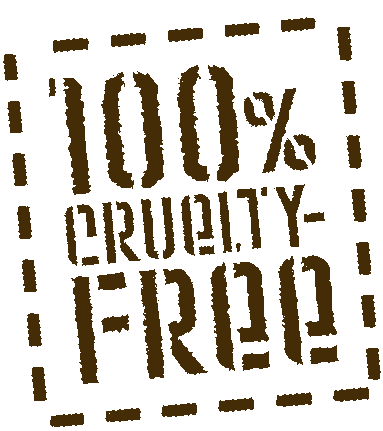 Tonight's post is not, as planned, another recipe. I'm going to let you all savor my chicory salad with warm mustard dressing for another evening. In the meantime, I wanted to share what I think was a very interesting exchange I had with a reader about the expression "cruelty free," and about vegan ethics in general. A few weeks ago, a reader named Kate wrote,
Hi Gena,
I'm a frequent reader but missed your post on living cruelty free, so I thought I'd respond here instead of in the comments as I'm late to the game.
Here's my struggle with the very idea of living cruelty free–veganism doesn't really do much at all to combat some of the greatest suffering in the world as it relates to people. That, obviously, is NOT a reason to not be vegan, and not at all what I'm trying to argue. Rather, it just seems a little…self-serving to think that because you're vegan you're living a cruelty free life. (By you, I don't mean you… I mean any of us!) If you take part in neoliberal capitalism, which we all do, you regularly outsource all of your own environmental burdens to the world's poor and the world's non white. Certainly, veganism may reduce some of that industrial waste, but not in any way a large part of it.
Maybe I'm just being sensitive to this, because I'm a PhD student working in neighborhoods that are home to poor people of color and also to incredible toxic burden. Of course, these places are not home to grocery stores and when a family of four is living on $6,000 a year (median household income in one of the neighborhoods I'm in), they certainly can't even begin to make the incredibly privileged food choices you and I can make.
Anyways, my point is that while I encourage us all to try to be ethical consumers, I hope we don't let our own sense of ethical satisfaction when it comes to the nonhuman blind us to our ethical transgressions against so many of the people of the world.
Hope this isn't too rambling, and thanks for a beautifully written site.
Cheers,
Kate
I took a moment to admire Kate's intelligence and tough-mindedness. I get plenty of thoughtful letters from readers, but this one was arresting. After some time spent pondering the question, I wrote back:
Kate,
Thanks so much for a thoughtful email!
I guess I should start by saying that, when I use the term "cruelty free," I don't mean it literally. I use it as an idiom—an idiom that signifies vegan-friendly food, makeup, skincare, and so on. The word, in the context in which I use it, suggests that my choices as a consumer are as free of animal abuse as I can ensure. It means that, and that alone. When I use the expression, I don't mean to suggest that I live a life in which I'm never the cause of cruelty or suffering.
Obviously, if we got into a debate about semantics, you'd say that I'm using a broad term in a particular way that makes my usage dishonest, and I'd agree with you to a certain extent. I'm an editor, after all. We editors know better than most people that words have specific meanings, and those meanings are potent. At the same time, I believe that words and language exist to help us sum up things that are hard to describe, which is where labels like "cruelty-free" are both useful and tricky: they give us a fast, succinct way to describe a complex set of priorities (e.g., one's priorities as a vegan consumer). But in coming up with single words or phrases in order to describe issues that really defy one-word summation, we have to cut corners. Sometimes this means creating implications (in this example, the idea that "vegan" and "cruelty free" are literally synonymous) that are a bit too facile, or only tell a part of the story.
So yes, expressions aren't perfect. But they serve an important purpose nonetheless. I assume that people know I use the expression "cruelty free" to denote, "not from animals or their products." Could we as a society come up with a better expression? Probably, and I think this is subconsciously why I use the term "vegan" much more often than "cruelty free." But I don't feel too off-base using the term occasionally to suggest that the shampoo I'm using was made without animal mistreatment.
I don't for a second think that being vegan means I'm doing everything I can to make the world less cruel. There are many other issues — hunger, global health crises, women's rights — that interest me, and I try to write about these, too! I'm thinking specifically of this summer's post on volunteering with the NYRP. It was one of my favorite CR posts to date, not least because it forced me to be very self-critical at the end. (If blogging has done nothing else, it has made me a more perspicacious critic of myself.)
Of course, animal rights are particularly close to my heart, which is why they are my focus here. I don't want them to occlude other kinds of suffering from my vision, but neither do I think that focusing upon one sort of suffering and devoting one's energies to it necessarily means that one is impervious to others. It simply means that, with the time and energy we have, we all need to make choices about how we think we can best serve the world, and minimize injustices.
Many of us find that one particular kind of injustice feels more poignant to us than another; that's not the same as saying they aren't equally urgent. It means that we're all driven by personal responses to things, and we'll inevitably going to feel the pull of some causes more than others. Animal rights, women's rights, and health care tend to be the causes I'm most interested in. But that doesn't mean I don't see the outrages of poverty clearly, or feel concern for the environment.
Now I hope I'm not rambling. Thanks for a great comment.
xo
Looking back on this email exchange, one other thing occurs to me. Some of history's most remarkable activists, martyrs, and agents of change have been zealous about one particular cause, or a small cluster of causes. Often this was because of their personal histories. Would Margaret Sanger have championed birth control without her experience caring for women in the slums of the Lower East Side—or, for that matter, if she hadn't borne three children starting at the tender age of twenty-four? Would Frederick Douglass have set fire to the American abolitionist movement if he hadn't experienced the torment of black slavery firsthand? Would Elizabeth Cady Stanton have seen women's disenfranchisement so clearly if she hadn't spent her childhood years poring over her father's library of legal books and papers? Probably not. Personal experience makes us care about things, and caring about them makes us uniquely suited to fight for them. Activism is a hard and often thankless task, and few could withstand its challenges without a fair dose of personal zeal.
Me? I grew up with a tormented relationship with the food I ate, and with a powerful suspicion—at odds with what I was taught at home—that there was something wrong with eating animals. As I've gotten older, I've been in a unique position to see how animal slaughter creates suffering—not just the suffering of the animals' who perish, but our own suffering, too, from ill health and apathy. For these reasons, veganism is a cause I'll champion forever. But I hope that my strong feelings about veganism will ever stop me from seeing the other forms of cruelty that populate the world.
I don't think they will, though, because one of the nicer upsides of being vegan (for me) is that it has made me more conscious and compassionate. I think more about issues of social injustice than I used to. I feel more strongly than ever about women's rights, and it goes without saying that I've never been more interested in healing the sick. Becoming attuned to the suffering of animals has made me more compassionate for all living beings—animal and human–and I thank veganism for opening my eyes in that way.
I'd love to hear how you guys feel about using the words "cruelty-free." And I'd also love to hear which causes resonate most deeply with you, and why. Let me know, and thanks again to Kate for sparking this conversation.
xo