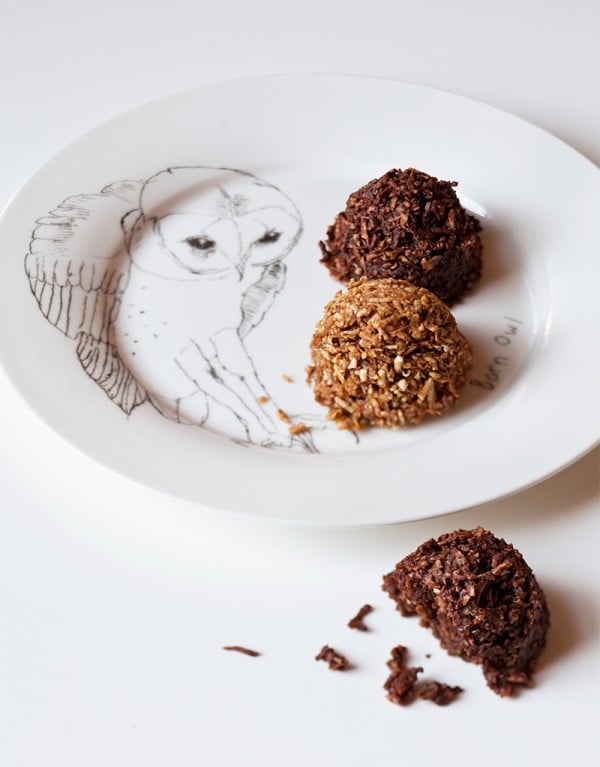 Since 2006, Organic Avenue has been a raw and vegan food mecca in NYC. I fondly remember the first OA location, which was nestled on the lower east side, and its wonderful collection of blended soups, juices and raw food specialty products. As the store has expanded and grown (10 locations now, all over the city), it has embraced a slightly more varied array of offerings, including steel cut oats, gluten free baked goods, organic coffee, smoothies and acai bowls, and delicious salads and sides. I love that OA is now a spot where I can find a vegan wrap alongside avocado chocolate pudding, or cashew hemp mylk.
Organic Avenue's first retail location opened in 2006, but the company itself was founded in 2002 by Denise Mari, a wellness enthusiast and pioneer. She invited doctors, nutritionists, and culinary experts to give talks and workshops about nutrition, all the while offering juice and food delivery to workplaces and homes. Since then, Denise has remained a forceful personality in the wellness sphere, sharing her passion for L.O.V.E. — that is, the "live, organic, vegan experience." Denise's journey toward embracing this lifestyle was laced by painful experiences; she watched her sister pass away at the age of six from leukemia. She also recalls with horror her first introduction to the atrocities of animal farming.
Not surprisingly, Denise's work is animated by two conspicuous forces: first, her passion for health, wellness, and preventive medicine, and second, her compassion for animals. I love how she marries these considerations together, advocating a lifestyle that is loving in all ways: love for the self, love for each other, love for animals.
In the last few months, I've witnessed Denise's loving philosophy at work in two arenas. The first is her wonderful new book, Organic Avenue, which I'll be reviewing, sharing a recipe from, and giving away today, along with a Mari totebag. The second is her unique bed and breakfast, Mari Manor, a healing haven in Westhampton Beach, NYC. My boyfriend and I were lucky enough to stay there recently, and we had such a lovely time with Denise as our generous host.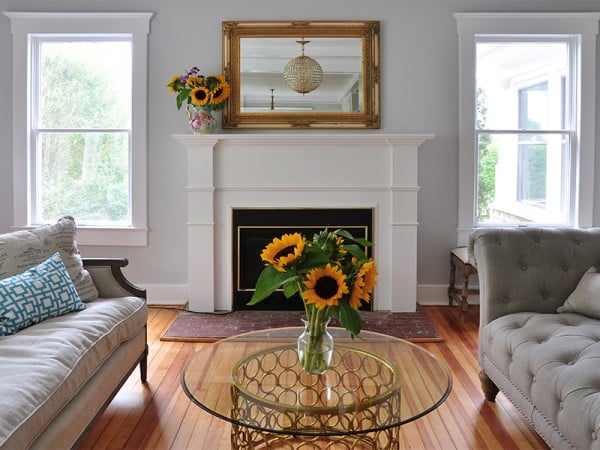 But before I get to that, a few words about Organic Avenue, the book.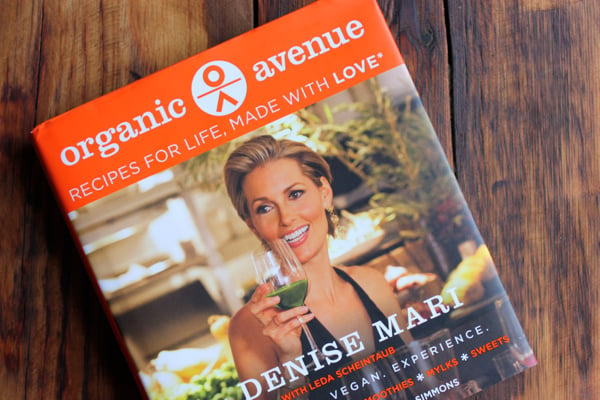 This recipe collection has been in my hands for a few months now. I spend a lot of time flipping through cookbooks, and I must confess that few have been gazed upon so often as this one. The recipes are totally in keeping with the OA ethos that so many consumers have come to love: fresh, creative, healthy. It's also much more than just a cookbook. Denise eloquently tells her personal story, explains the L.O.V.E. philosophy, and then guides her readers through outfitting a well stocked pantry, kitchen, and home. The recipes have thorough instructions, and she takes care to provide ample information about the ingredients she highlights, and what makes them special.
The recipes themselves are divided into two sections, which I'd describe as liquids and foods. Part III–titled "The L.O.V.E. Potions"–includes boosters, juices, tonics, and smoothies. Part IV–"The Food of L.O.V.E."–includes salads & dressings, cheeses, dips & spreads, soups, entrees, snacks, and sweet treats. It's hard not to feel dazzled by everything, but here are some examples of Denise's culinary artistry:
Sweet strawberry banana mylk
Sun-kissed kale and collard salad with coconut miso dressing
Awesome avocado mint soup
Thai wrap with thai almond cream and sweet and spicy prune dipping sauce
Wonderful walnut banana pudding
I'm eager to try all of the recipes just listed; gazing at the lovely photos has made me plenty enticed. Here's what I have tried so far: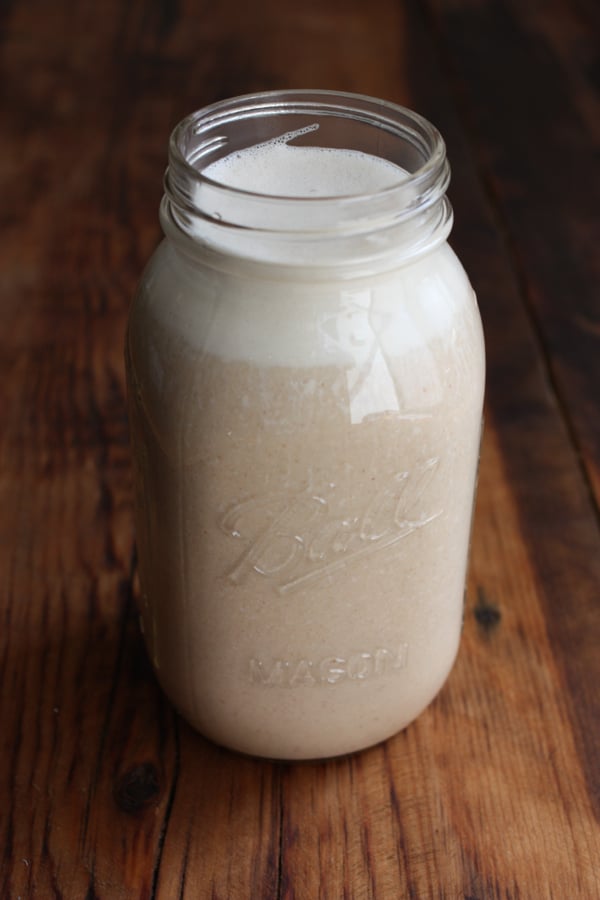 Creative cashew hemp mylk. This creamy, super sweet blend requires no straining, so it's a cinch to prepare. I have made it at least four times since I tried it the first time (only days after receiving the book). It's a great way to add richness and sweetness to smoothies.
Case in point: Denise's Blissful Berry Protein Smoothie, made with banana, berries, lemon, coconut oil, and vegan protein. The original recipe actually calls for coconut water, but I was so smitten with the cashew hemp mylk that I used it instead. It was delicious.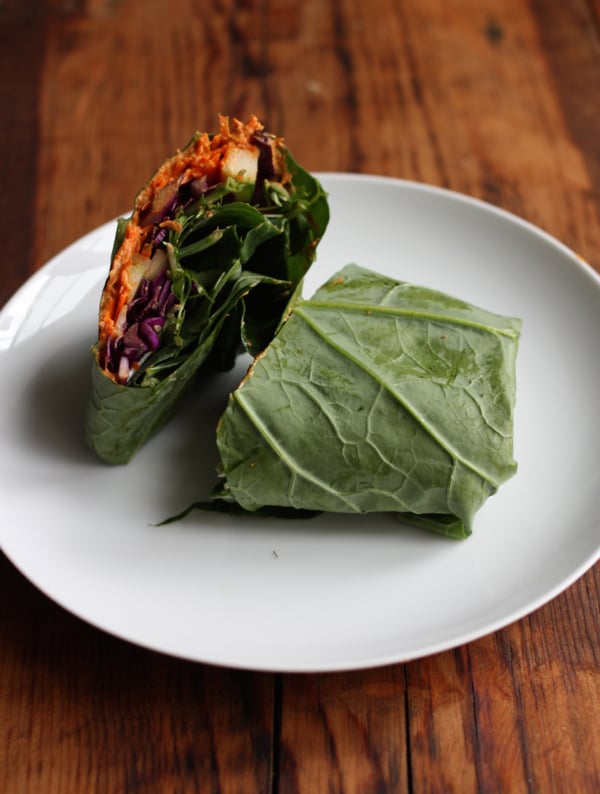 I also tasted Denise's Lucky Lebanese Wraps. I made some adjustments to the filling, in keeping with what I had on hand (red cabbage in place of parsnips). But what makes this wrap so distinctive is the tahini filling, a marriage of turmeric, sundried tomatoes, and tahini. It. Is. Amazing. Savory and complex. I loved in the wraps, and I loved it all on its own, as a dip.
Finally, the sweets. They all look fabulous, especially the aforementioned banana walnut pudding. But the treat I tried and loved most immediately–and which I'm sharing with you today–is Denise's awesome Snazzy Snickerdoodle Macaroons. The addition of vanilla, lucuma, and nutmeg to a regular macaroon mix makes these reminiscent of the popular childhood cookie. They're cozy and perfect for fall–maybe with a glass of warm almond milk. And, though they're formulated for dehydrators, you can try my oven settings, offered in step 3, instead.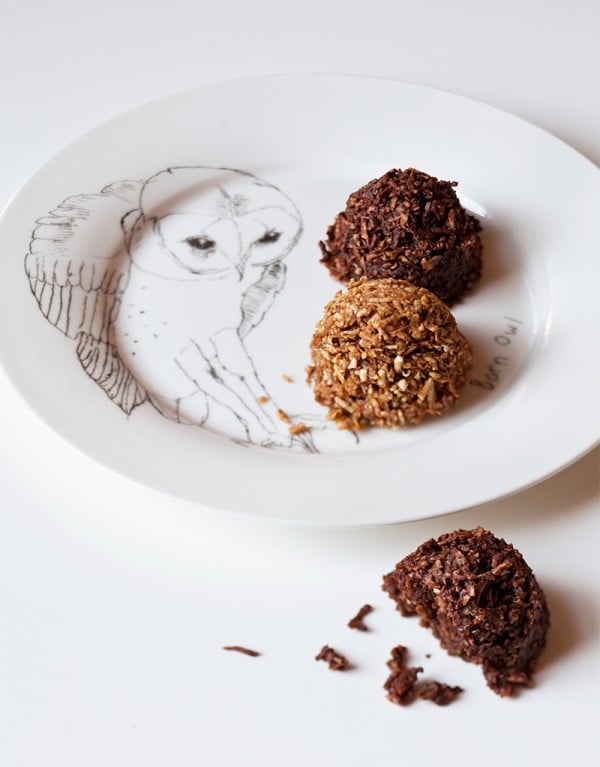 Denise Mari's Snazzy Snickerdoodle Macaroons
Ingredients
3

cups

8 ounces/225 grams unsweetened shredded coconut

1

cup

4 ounces/120 grams coconut sugar

½

cup

2 ounces/70 grams lucuma powder

1

tablespoon

vanilla powder

1 ½

teaspoons

ground cinnamon

¾

teaspoon

freshly grated nutmeg

Small pinch of ground cloves

Small pinch of salt

½

cup

120 milliliters melted coconut oil

½

cup

120 milliliters water
Instructions
In a large bowl, combine the coconut, coconut sugar, lucuma powder, vanilla powder, cinnamon, nutmeg, cloves and salt. Add the coconut oil and water and work the liquid ingredients in with your hands until they are incorporated and the texture resembles wet sand. Make sure the ingredients are thoroughly mixed with the liquid to avoid clumping.

Using a 1-ounce cookie scoop, scoop the mixture onto two ParaFlexx-lined dehydrator sheets.** Set the machine to 110°F (40°C) and dehydrate for 5 hours, or until slightly firm on the outside and soft on the inside. Store in a covered container for up to 2 weeks.

**If you do not have a dehydrator, you can turn your oven to 175 F and place the macaroons on a baking sheet. Leave the door of the oven slightly ajar (Alessandra's post on

dehydrating without a dehydrator

has a good tip for using a foil "snake") and leave them in the oven for 4-5 hours. Test them for firmness and give them another hour if they're very soft. Store as directed.
If the wealth of recipes she's shared in Organic Avenue isn't enough, Denise also shares her enthusiasm for compassionate, healthful living at her bed and breakfast, Mari Manor. Located in the charming town of Westhampton Beach, Mari Manor is a warm, welcoming, and soothing oasis for any long weekend getaway or retreat.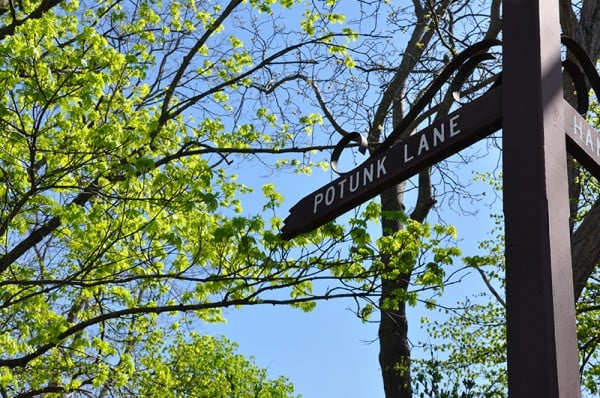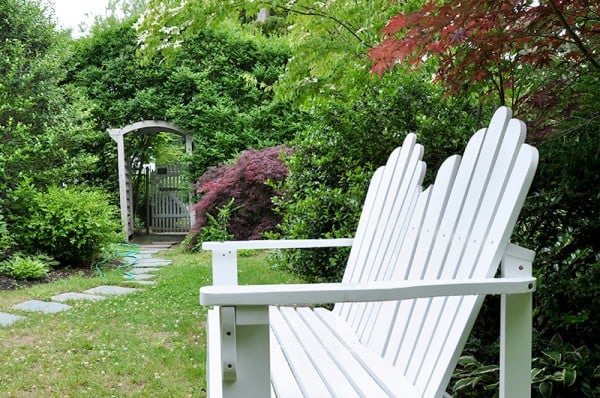 Mari Manor offers guests plenty of options. It's the first bed and breakfast to offer a "bed and cleanse" option, featuring OA juices and smoothies. You can also choose, as we did, to add meals into your stay (we did two dinners, two breakfasts, and two lunches, since we were there for an evening). When we first arrived on Friday night, Denise greeted us with delicious, piping hot plates of eggplant marinara, which we enjoyed in her welcoming dining room.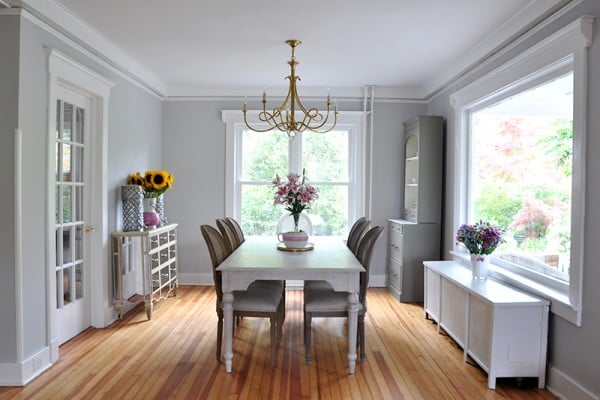 On Saturday morning, my boyfriend and I woke up two two delicious superfood smoothies. A while later, I enjoyed a private yoga lesson with Denise, who has studied with Dharma Mittra. We practiced in her sunroom, on a morning that was anything but sunny, but there was something incredibly soothing about watching the rain pour down over a glass ceiling. As Denise began the class, she noted that there was a lot of synchronicity in the room, referencing our shared passion for animal rights, for positive body image, and for health. And she was right. It was a real treat to practice under her gentle guidance.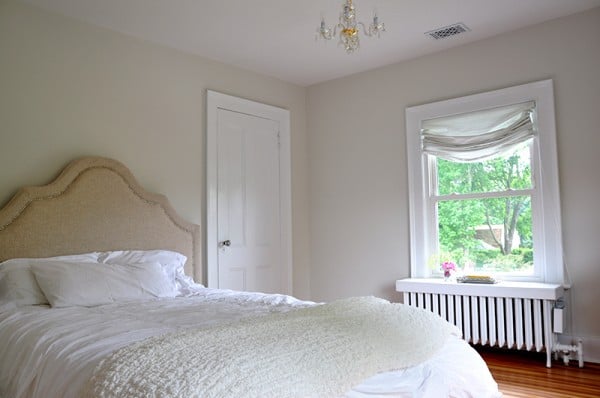 My boyfriend and I spent the next few hours resting in our room, which was bright and comfortable. We've both been juggling unforgiving schedules this fall (I'm back to full time work + classes), and it had been a long time since we could spend a lazy morning together–a luxury we had so much of when we first met in D.C.. What a treat it was.
Before we left, Denise prepared lunch for us–two remarkably tasty, spice rubbed, twice baked potatoes stuffed with kale and topped with Daiya. They were so, so good; inspiration for me to try my hand at twice baked potatoes soon! Denise also prepared two bowls of cream of broccoli soup, which hit the spot on the chilly, rainy day. The food fortified us as we ventured out into Westhampton Beach for a drizzly afternoon of exploring (bookstores, shops, coffee houses).
Mari Manor was truly a special retreat for us; we were only gone for a night, but when we returned home, we felt as if we'd been gone for much longer. We have Denise and her hospitality to thank for the fact that we were both so restored by our time away. If you're considering a getaway in the New York area, and you're interested in wonderful vegan food, warm hospitality, and calming surroundings, I can't recommend Mari Manor enough (note that the B&B is also available for weddings and special events).
One of the details I found most charming about Mari Manor was the many inspiring quotations that are hung on walls and in guest rooms. They all seemed to focus on themes of love and self-realization. I value Denise's work because it is so focused on loving, giving, and sharing energy. Many health resources are exclusively focused on personal transformation and health optimization; these are always inspiring themes, but sometimes they can feel a bit self-centric. Denise cares deeply for health, but her messaging has always been suffused with so much love and compassion, so much earnest desire to make a difference. I love that.
And I hope you'll love Organic Avenue as much as I do. In order to help you get your hands on a copy, Denise is offering one lucky CR reader a signed copy of the book (!), as well as a Mari tote bag. Readers, you don't want to miss this giveaway! Enter below.**
**US and Canadian residents only.
I hope you enjoy the book!
Tis late for a Saturday post, friends. But I'll be back tomorrow with weekend reading. And if you're jazzed about this giveaway, don't forget that I am also giving away a copy of Cara Reed's Decadent Gluten Free Vegan Baking! Enter now to win.
xo