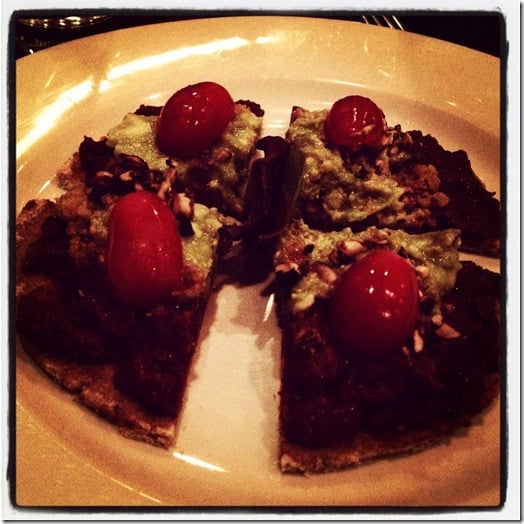 Folks, a huge thank you for all of the kind comments on my grandmother's passing. They are deeply appreciated. The service will mostly likely be the weekend after this upcoming one, and until then, I'm celebrating her long and rich life with good memories and thoughts. Thank you for all of the warmth you've been sending me.
Earlier this week, I met up with my friend Brendan for dinner. Brendan visits DC and New York pretty regularly, and it's always a treat when we can share a meal, a walk, or a kombucha. When I found out he'd be here this week, I resolved to steal two hours away from Orgo for dinner at Café Green. Since I wasn't in the mood to tote my big camera around, I decided that this was also a good opportunity to play with Instagram, which I have just discovered (late to the party, I know) and promptly become obsessed with.
Ah, Café Green. M says that GC is loveable because it's like the only bar in town, and that's precisely right: the restaurant can be frustrating and the food can be up and down, but I've grown fond and attached, in spite of the fact that raw options are often abundant on the menu and sparse in the kitchen.
Brendan and I have eaten at CG together before, back in September. I was prepared for the restaurant's lack of preparedness (and uneven food), but Brendan was not: soon after I told him that there was at least a 50% chance that the things we'd want to order would be sold out or not available that night, my prediction proved true, and we both had to chuckle. I also tried the avocado soup that night, which he and I both agreed was super salty (and not very tasty at all). This time around, we had slightly better luck. We started with an order of kale chips: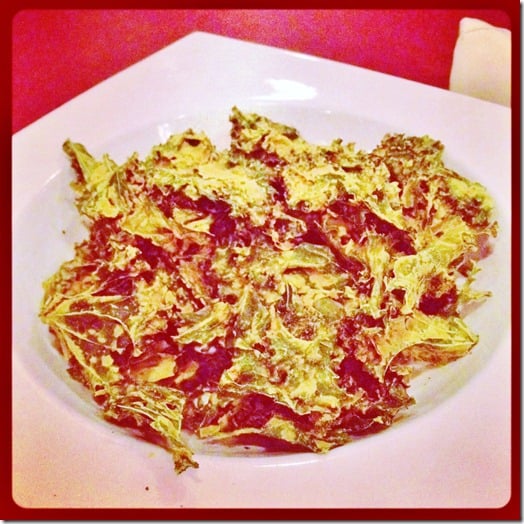 Which are usually quite good at the restaurant. True to form, they hit the spot, and we enjoyed them a lot.
For my entrée, I got a combination of the beet and berry salad (a really nice mix of roast beets, blueberries and strawberries, and a berry vinaigrette):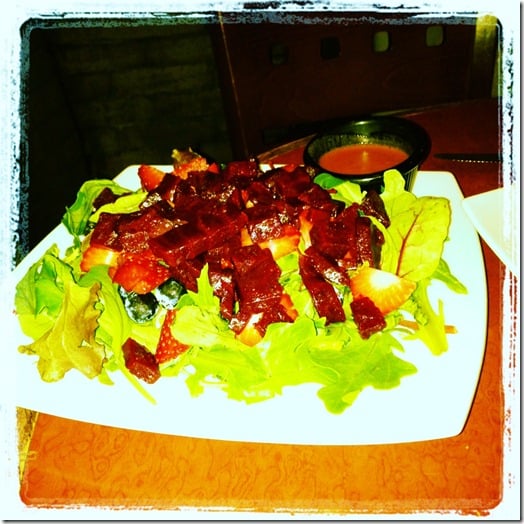 And the raw pizza. The raw pizza is definitely my favorite menu item at CG; you may remember my falling in love with it over the summer, when I tried it with Anne. I'm still a fan, but it's been pretty uneven lately: the last time I ordered it, it was rock hard and tiny: not a great combination.
Well, I'm pleased to say that it was pretty tasty on Tuesday: salty, savory, and topped with perfectly seasoned guac: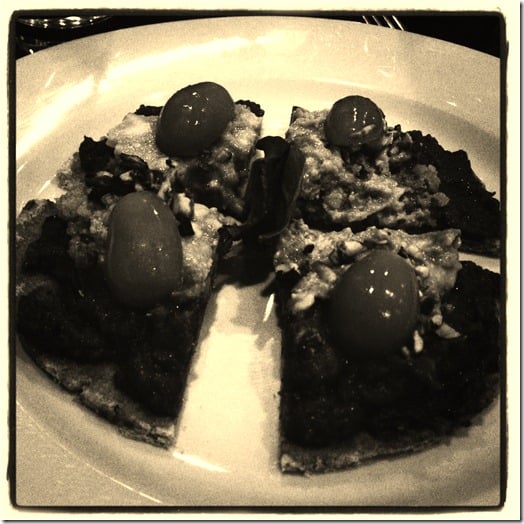 Tasty.
Brendan ordered the curry and the Caesar salad. The former was fine, but the latter was really just a pile of romaine topped with Daiya and Veganaise on the side. Not really up to par—I always say that, if there's one thing vegan and raw restaurants have to get right, it's the salad! Even so, we were both perfectly pleased with our meals, and any imperfections thereto were quickly forgotten as we caught up on work and life. And attempted to take a photo for our mutual Twitter feeds with Brendan's blackberry. I think he actually did a good job!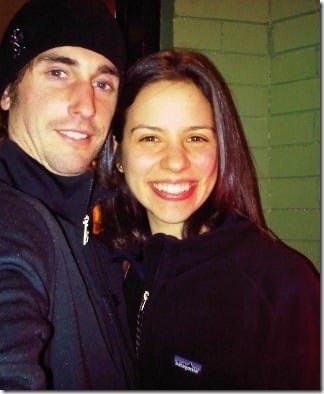 Brendan is about to launch is newest exciting endeavor: Thrive Foods Direct, a program where you'll be able to three nutrient dense, plant-based, organic, whole meals (in keeping with Brendan's nutritional philosophy) delivered to your door, office, hotel, or school every day.
Brendan's goal is to grant people all over the country—especially people who have limited kitchen space or time—access to organic, plant based fare. He's directly in touch with the farmers and producers of the food that will be prepared, and the recipes are based on those in his newest book, Thrive Foods. His goal is to keep the prices comparable to what one would spend shopping for produce and preparing independently—except in this case, you have an online collective of people who are getting food directly from farmers, minus the cooking and prep. It's a great option for busy people who are looking to transition into plant based diet, who haven't quite perfected kitchen skills of their own, and for those who travel a lot.
Best of all, Brendan hopes to include recipes and how-to's with the food, so that the home chef can ultimately learn to do it on his or her own—the meal delivery isn't meant to create dependence, but rather to serve as a starting point for wholesale lifestyle change. Check it out!
Other community news: the wonderful women of Our Hen House are celebrating their 100th podcast! It will air this Saturday and feature two of my heroes: Isa Chandra Moskowitz and Peter Singer. Talk about uniting the worlds of food, philosophy, and advocacy! All OHH podcasts are available as free downloads, and I really urge you to tune in for this one.
Back to the Orgo grind. But please come back tomorrow, as I'll be hosting what I'm sure will be my most popular giveaway yet. Hint? Yoga clothes. Really great ones. See you tomorrow.
xo