I didn't care for apples as a kid (which is so strange, because I go crazy for them nowadays). But I did love apple butter, apple compote, applesauce, and apple juice. Nowadays, apple sauce seems to pale in comparison to the delight of biting into a crisp, sweet autumn Fuji or honeycrisp or braeburn, but I do still love apple compote. This fall, I made a very quick, easy version. I've saved it to share with you now that the holiday season has arrived, because I think it would make a fabulous edible gift!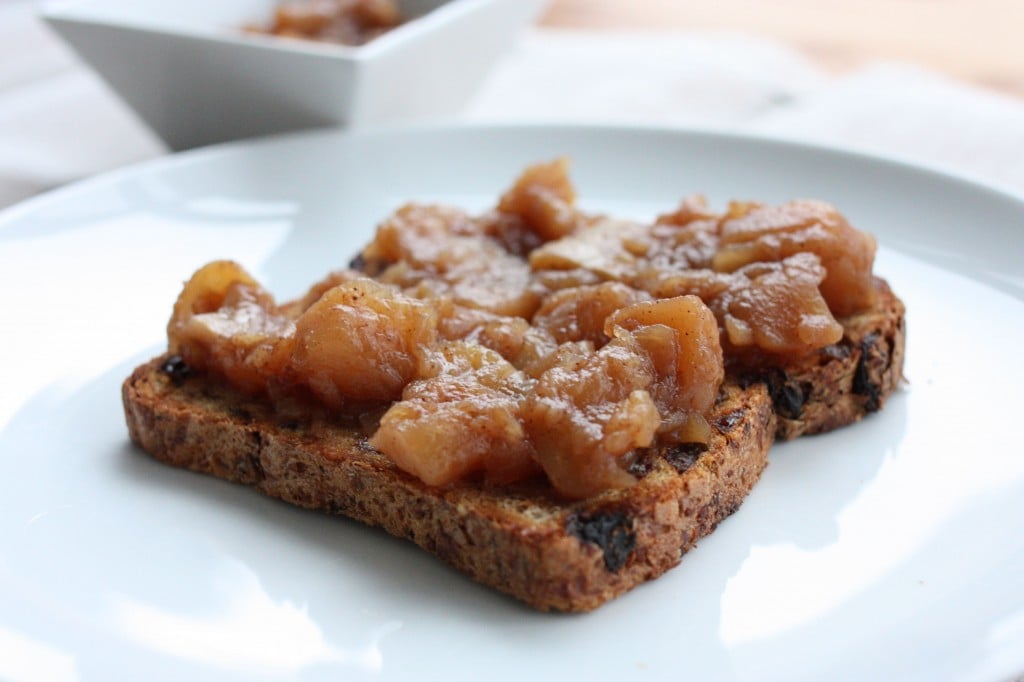 Easy Apple Compote
Author -
2

pounds

apples of choice

peeled and cut into chunks about 1 1/2 inch thick

2

tablespoons

organic brown sugar

evaporated cane juice, coconut sugar, or demerara sugar

2

tablespoon

fresh lemon juice

1

teaspoon

ground cinnamon

1/4

cup

orange juice

apple cider, or water
Combine all ingredients in a pot. Bring to a boil and then simmer till the apples are soft and the liquid has evaporated off, about 30-35 minutes.

Makes 2 cups. Recipe can easily be doubled. Will keep, stored in an airtight container, for a week.
And that's it! You can gift this lovely condiment in mason jars, or any other leftover glass jars you've got. It's great stirred into oats, served on pancakes, or–my favorite and simple preparation–spread onto sprouted grain toast, along with some almond butter, if you wish!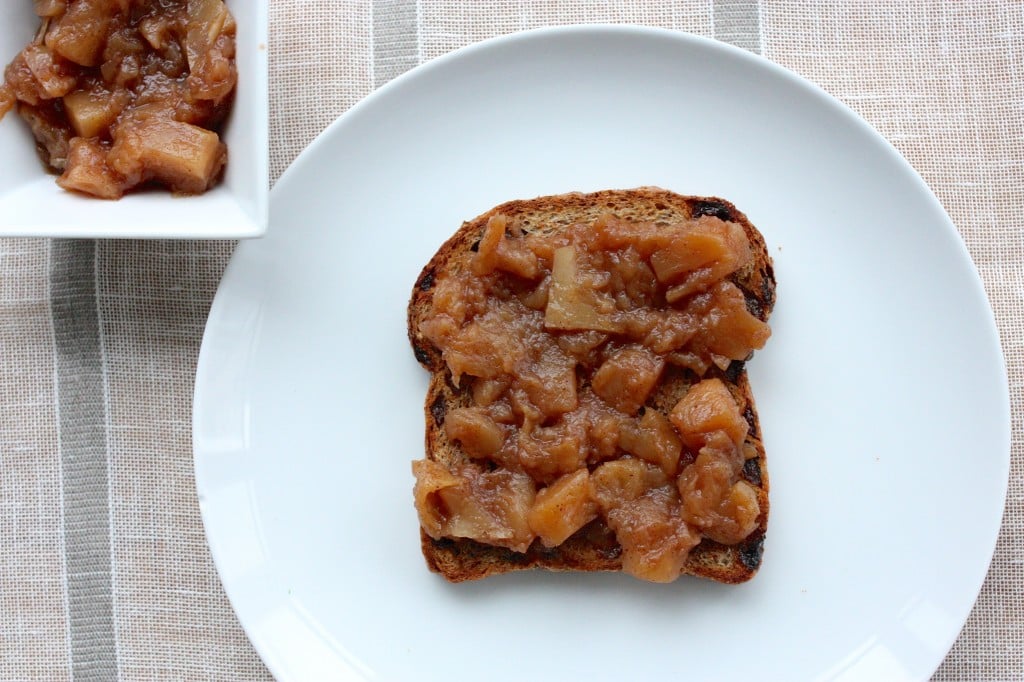 Whether you share it or keep it all to yourself, I hope you enjoy it this winter.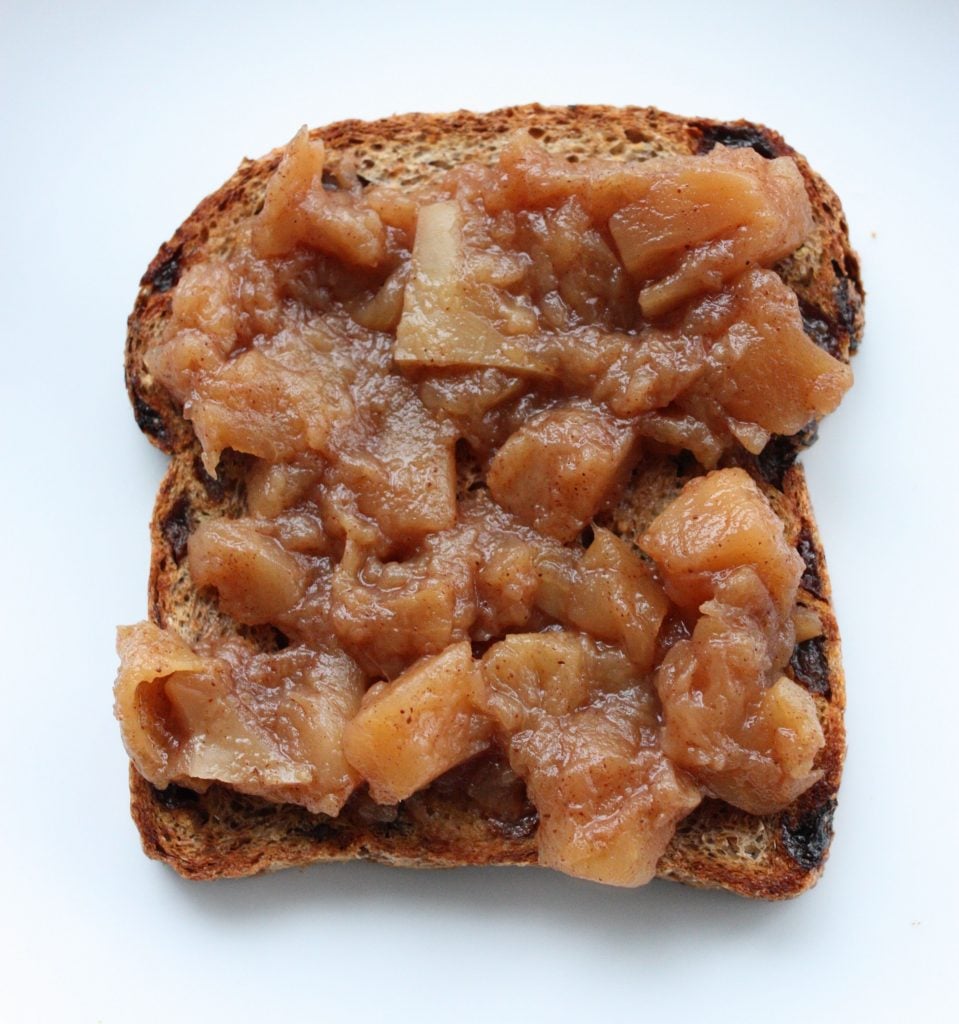 And since we're on the topic of highly enjoyable things, I should mention that I have a recipe for pie up at The New Veganism on Food52 today.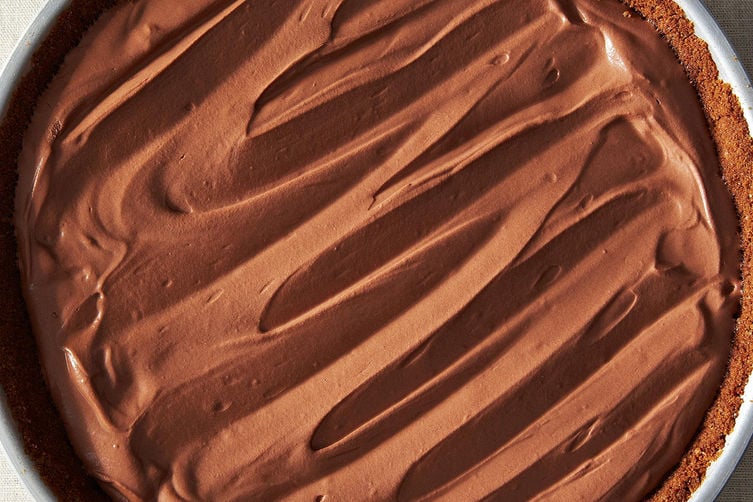 Chocolate silk pie. Chocolate no bake silk pie, to be exact. It's easy and delicious, and you should head over to Food52 for the recipe just as soon as you can.
On that note, friends, I wish you a great night!
xo