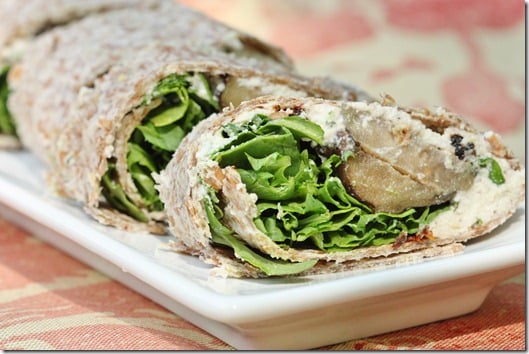 I'm alive!
Over three hours, a two small pots of coffee, and a mechanical pencil later, I'm back from my test. How can I begin to thank you all for the responses to yesterday's post? Many of you said that you found it touching, but in truth, it is your comments that were (and are) touching. I walked into the final so grateful for you all, and for your advice, which was directly helpful. I tried to just treat the final like an intellectual exercise, without thinking about my grade thus far and the prospect of not passing. It was a hard test, and while I don't feel good about it—I never do in this class—it did not feel quite as catastrophic as the last test. At this point, I'm grateful for those tiny distinctions.
So now, I wait for the final grade. Please keep sending hopes for a curve my way; even if it were to turn out that I did well on today's test, my grade for the course is in jeopardy, so I really do appreciate the good karma.
Since I'm totally braindead at this point—and I still have a biochem final in a day and a half and an Orgo lab exam the day after—tonight's post will be short, sweet, and simple. In these days of heavy studying and focus, my food has been utterly pared down to basics. "Basics," for me, means not only basic foods, like salads, raw soups, simple grains, and legumes, but also "basic" and time honored recipes. These are dishes that I make often and without practically any thought; they're second nature to me, and they're relatively foolproof from the culinary perspective.
The following eggplant and cashew cheese wraps—or pinwheels—are one of my favorite party appetizers. I serve them at nearly every gathering, and they're always hugely popular. Why wouldn't they be—they feature my raw basil and sundried tomato "pizza cheese" (a CR classic, not to be missed), roasted eggplant (also a winner), fresh basil, and spicy arugula. You can add oven toasted tomatoes, grilled zucchini, or any other vegetable for extra flavor and variety, and if fresh basil isn't to be had, defrost some pesto and use it instead. When you're ready to serve, you can either eat this as a wrap, or you can slice it thin, poke it with toothpicks, and serve it to guests.
The cashew cheese might fool some people. And then you can tell them proudly that it's 100% plant-based and free of cholesterol; you might also mention that cashews are high in copper, which has been linked to healthy cholesterol levels, too. So this "cheese" is free of the typical health risks we associate with soft cheeses, but it is every bit as tasty. And on top of all of this, it's kind to animals.
Imagine that.
Eggplant and Arugula Wraps with Tomato Basil Cashew Cheese (vegan, gluten free if you use brown rice or collard leaf wraps, soy free)
Makes 2 large wraps or about 10 pinwheels
1 small eggplant
Coconut oil spray
Sea salt and black pepper to taste
Balsamic vinegar
1 recipe raw Italian "pizza cheese"
1 heaping cup fresh arugula
1/4 cup fresh, thinly sliced basil
2 Ezekiel sprouted grain wraps (or brown rice wraps if you're GF, or collard green wraps to keep things raw)
1. Preheat oven to 400 degrees. Cut eggplant lengthwise into 1/2 inch thick slices. Lay them onto a baking sheet lined with tin foil. Spray with coconut oil, drizzle or brush with balsamic vinegar, and sprinkle with salt and pepper, all to taste. Bake for about 15-20 minutes, or until very tender.
2. Meanwhile, spread about 1/4- 1/3 cup of the cashew cheese onto each wrap. When the eggplant is done, top the cashew cheese with a few slices.
Top that off with 1/2 the arugula and basil per wrap, and roll the wrap up.
If you're going to serve this dish as an appetizer, slice it into about 5-6 pinwheels. If not, tuck wrap ends in, cut in half, and serve!
A colorful wrap with quite a few interesting and delicious textures. Plus, healthy fats, healthy whole, sprouted grains, and of course, some fresh greens. Good things do come in small packages.
If you're interested in rawifying the dish, you can definitely use collard leaves. And eggplant bacon would make it 100% raw! Here's a vintage CR shot:
Also very tasty.
Incidentally, the wraps above are featured in Victoria Moran's new book, Main Street Vegan. I quoted Victoria in yesterday's post, and many of you liked what she had to say. If you're in the DC area, check out her reading this Thursday at 8 pm at Busboys and Poets! I'll be finishing an exam, but I definitely recommend catching Victoria live. She's lovely, and I'm sorry to miss the talk.
As for everything we spoke of yesterday: all I can say is that I'm so lucky to be a part of this online community. Thank you all for reminding me of my value, and for pointing out (and it's a crucial fact to keep in mind when one is trying to get into med school) that no matter how the dice rolls, I will have find a way to pursue my passions that is rewarding and helpful to others. There are lots of avenues, and time will tell which one is best.
I hope that I remind you all of how valuable you are—body, mind, and spirit—with every single post I write!
xo