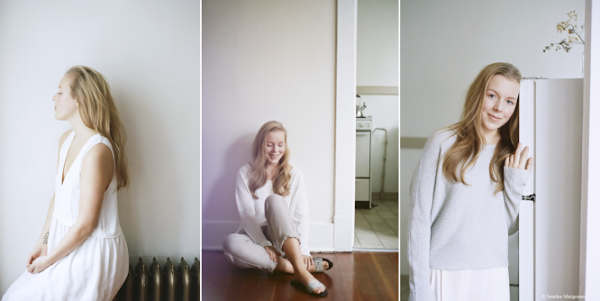 I doubt that Emily Von Euw needs much of an introduction from me. She's the warm, spirited, and supercool blogger behind This Rawsome Vegan Life. Emily's blog may well be the internet's most concentrated source of gorgeous raw, vegan dessert recipes. I've been following Emily's blog for quite some time, and I've enjoyed watching it grow into the wildly popular resource it is today.
People are drawn to Emily's blog for certain obvious reasons: the food is beautifully photographed, and the recipes are always droolworthy. But I think that folks are also drawn to her laid back, loving voice. Emily's passionate about raw food, but she's also flexible, non-dogmatic, and incredibly welcoming. She's the sort of person I wish I could hang out with for a few hours, digging into a thick slice of blueberry vanilla creme cake, or perhaps a deep dish chocolate peanut butter ice cream cake, chatting, and laughing.
Emily's blog features savory recipes as well as sweet ones, and they're lovely; her raw pesto pizza has been on my list for a while. But she really seems to shine when she's sharing her beautiful sweets, and so it's no surprise to me that her first book is a collection of raw, vegan desserts. The book is titled Rawsome Vegan Baking (a humorous touch, of course, since there's no baking involved), and it's absolutely gorgeous.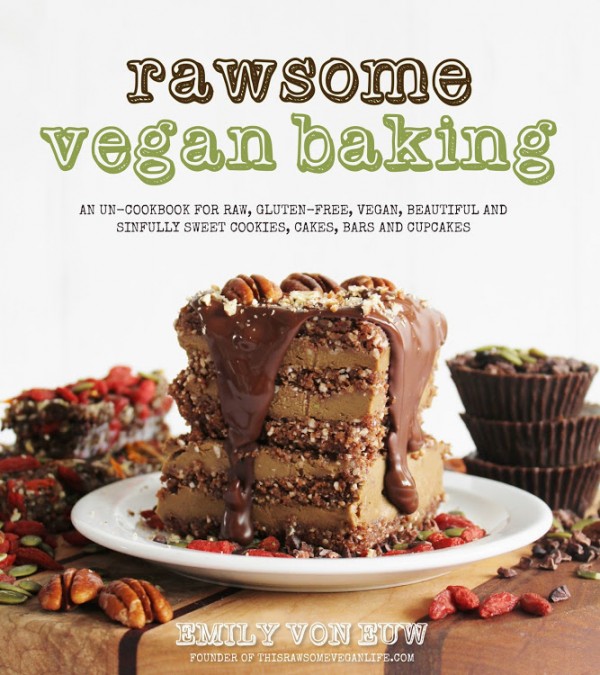 The book is divided into five scrumptious sections: cakes & cupcakes, bites, bars, & cookies, pies & tarts, pudding & ice cream, and basic recipes. Everything is stunning, literally. I've flipped through the cakes and the pies and been wide-eyed with amazement at Emily's artistry. She's so creative and so playful, and her sense of fun really animates the book.
The section of the book that I've used most so far is the bites, bars & cookies section. The recipes in this section are a little quicker and easier than some of the others, and they're perfect for portable snacks (which I always need a lot of). I've already made Emily's maca truffles (which are delicious), and my second recipe from that section was her caramel mocha bars. As soon as I tasted one, I knew it had to be the recipe I shared with all of you.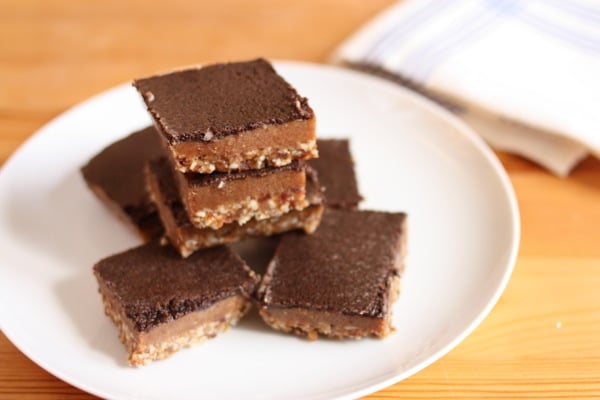 These bars are amazing. They're rich, they're decadent, they're complex. The bottom layer is an almond/date mixture (a classic rawfood "crust"). The top layer is mocha: coconut oil, cacao, agave. But it's really the center layer that got me.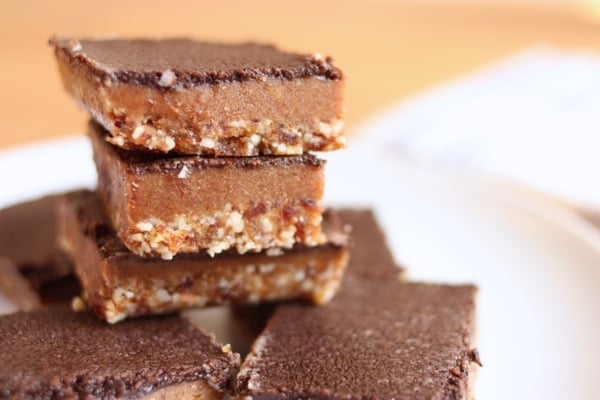 Dates, coconut oil, sea salt, vanilla. It's a perfect combination, and it really does taste just like caramel. In her header for the recipe, Emily writes: "if you love rich and sweet treats, this might very well be the best recipe in this whole book."
Question is, who doesn't? Here's the recipe.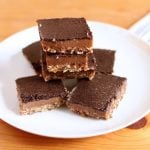 Emily Von Euw's Caramel Mocha Bars
Author -
Crust:

1

cup

145 g raw almonds

1

cup

175 g pitted dates

Caramel:

1/2

cup

130 g raw cashew butter (*NB: I only had almond butter, so I used it instead, and it was fine*)

1/2

cup

118 mL coconut oil, melted

1

cup

175 g pitted dates

Pinch

of salt

1/2

teaspoon

vanilla extract

1/2

cup

43 g unsweetened shredded coconut (optional -- I didn't use because I didn't have it on hand)

Mocha layer:

1/3

cup

79 mL melted coconut oil

1-2

tbsp

cacao powder

1 to 2

tbsp

finely ground coffee bean

listed as optional, but totally necessary, in my mind!

1/4

cup

85 g preferred liquid sweetener (I used agave)
To make the crust: Pulse the almonds into flour in your food processor, then add the dates and process until it all begins to stick together. Press into the bottom of a baking pan and refrigerate until you add the next layers.

To make both the caramel and mocha layers: just blend the ingredients in each list until smooth. spread the caramel onto your crust, followed by the mocha layer. Refrigerate until completely set, preferably overnight. Slice, bite, feel the caffeine!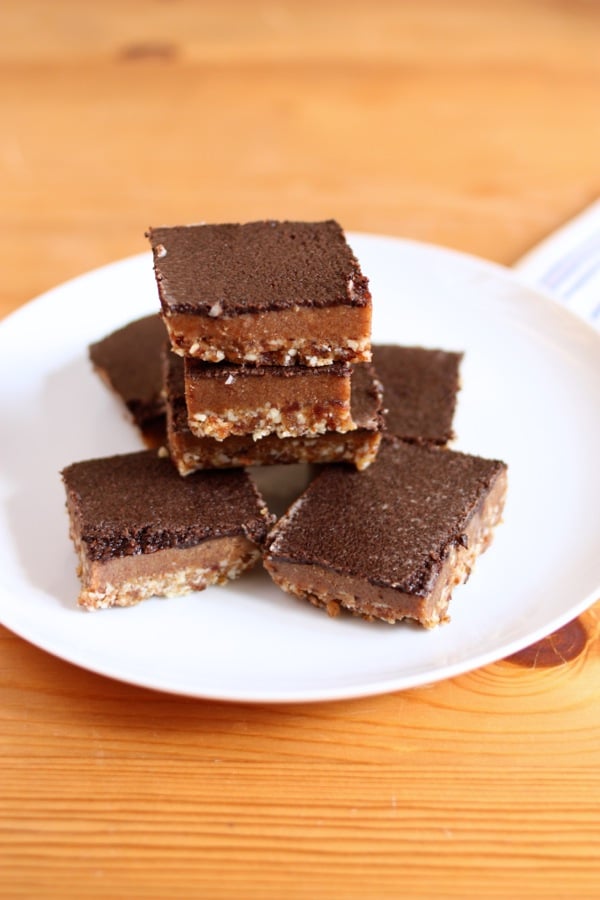 I definitely recommend that you check out Emily's beautiful book ASAP. You certainly won't be sorry! And, if you need a little extra motivation, you can enter to win a copy of the book in my giveaway below (US and Canada only). I'll announce a lucky winner next Tuesday!
I hope you all have lovely Labor Day weekend plans. My boyfriend and I are paying a little visit to Woodstock FAS today, and we can't hardly wait. I'll see you on Sunday for weekend reading.
xo