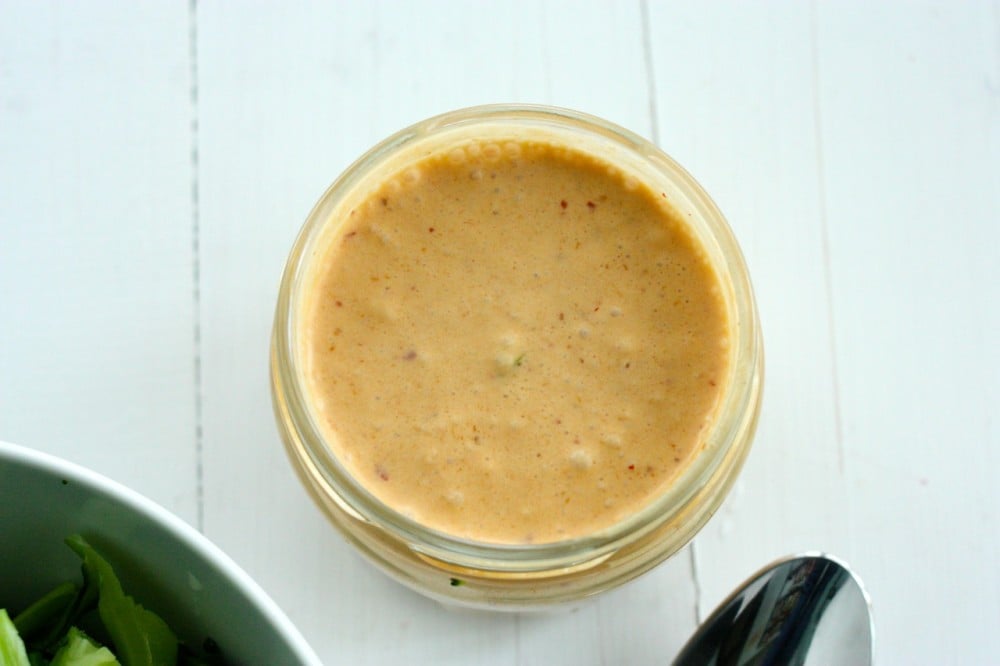 I didn't intend for this recipe to be blog-post-worthy. I was throwing together a simple lunch bowl–leftover brown rice, fresh spinach, steamed broccoli, leftover white beans–and realized that I was running low on dressing. This is a rarity in my home; I'm a little dressing-obsessed, and I tend to make a few at the start of every work week (usually something resembling a vinaigrette, something with tahini, and something brand new/creative). I was craving something creamy more than I was an oil/acid combo, but I was out of tahini and almond butter (my standard base for creamy dressings).
Enter coconut milk, which I had standing in my fridge. I'm used to using the stuff for yogurt, for curries, for smoothies, and for soups, but I'd never tried it as a dressing before. I wasn't sure if it would be any good, but I figured it was worth a shot. I'm so glad I took a gamble, because I really love the easy sauce/dressing that resulted.
I lucked when I put this dressing together, because I also happened to have red curry paste in my fridge (the stuff lasts forever, almost). If you don't happen to have it on hand, I offer a modification using curry powder, but I do recommend keeping some handy. It's really great stuff–incredible for soups, stir fries, and all sorts of other applications.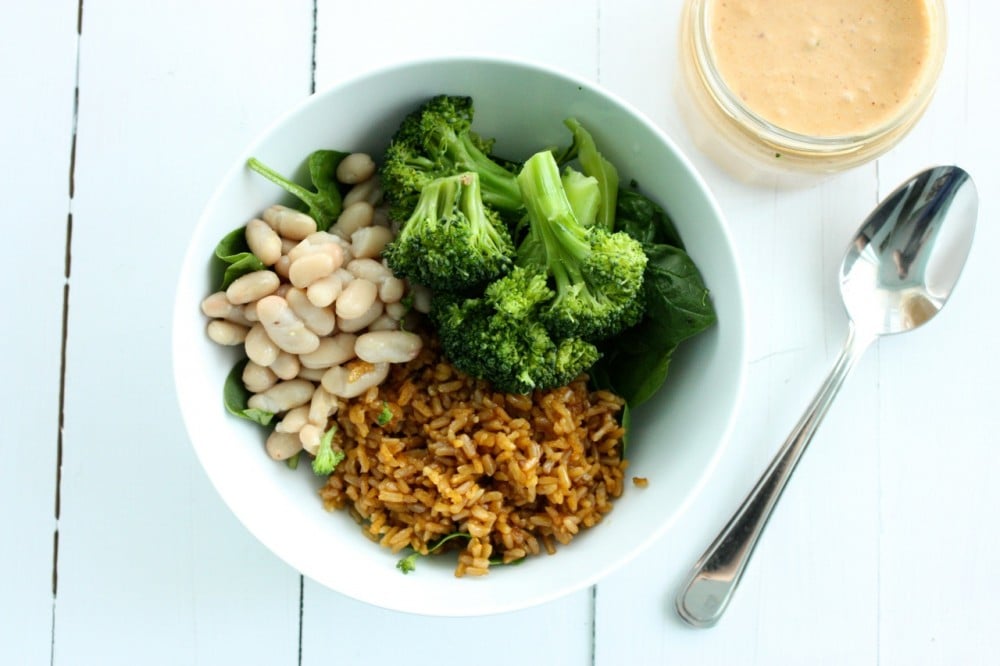 Five Ingredient Red Curry Coconut Sauce or Dressing
Author -
Blend all ingredients or whisk them together till smooth.

Optional modifications:

Add 1 tbsp minced ginger (or ginger powder to taste)

Add 1 clove minced garlic (or garlic powder to taste)

Add 1/4 cup minced basil

Add 1/2 cup minced red bell pepper (you'll need to use a blender), and reduce coconut milk to 3/4 cup
This sauce is delightful over steamed greens or broccoli. But I think it's particularly well suited to a simple grain/bean bowl: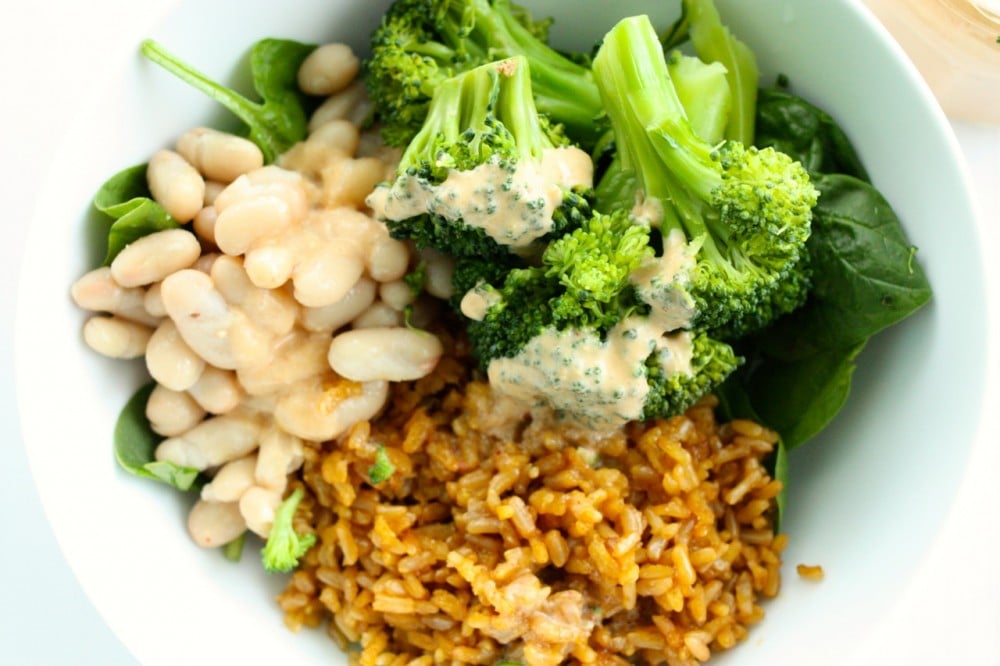 Delicious. That rice, by the way, is cooked in vegetable broth, lime juice, and a touch of olive oil — a trick I picked up from Terry Hope Romero. It's a great way to add a ton of flavor to the simple grain.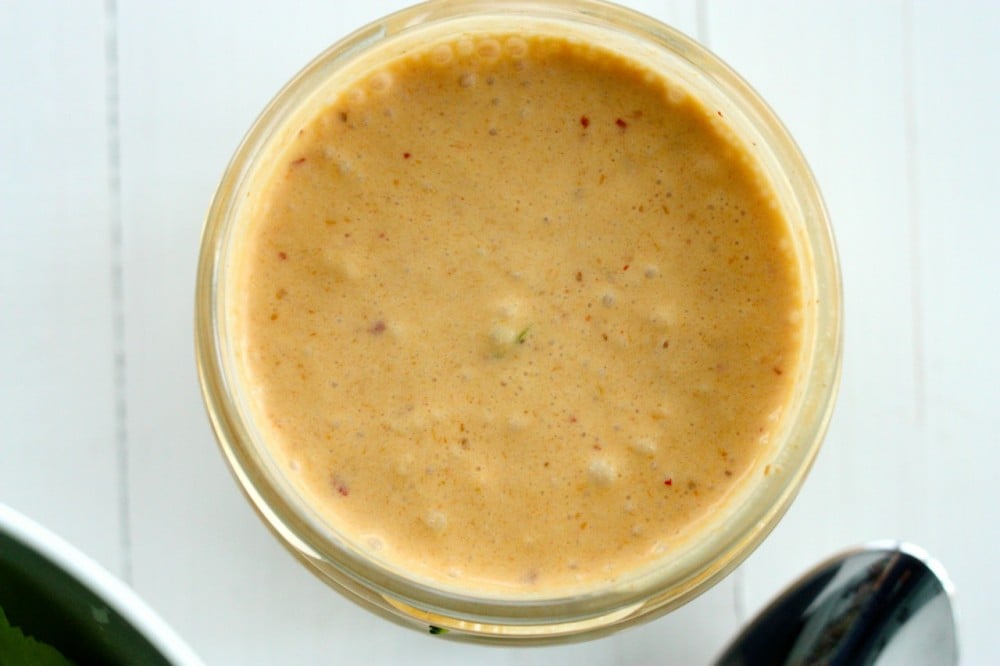 Enjoy this, folks. I'll return soon with a tasty recipe for whole grain, vegan muffins–my first baking experiment in a while!
xo