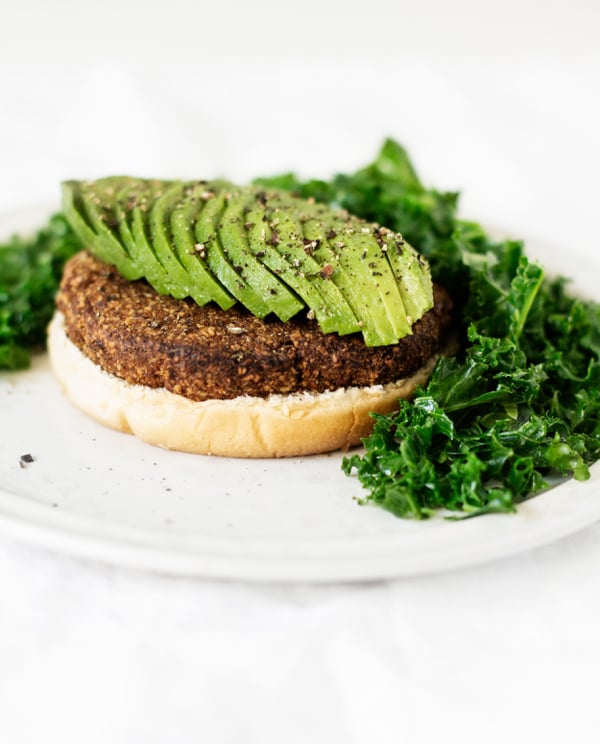 Hi, friends! Week one of summer work/class insanity is officially over, and another is about to start. Phew! It's hectic, but so far, so good. It was a joy to come home a little earlier than expected on Friday, and have time to throw together a freshly made, nutrient-dense salad of the week:
That would be leftover quinoa, chopped raw veggies (celery, carrots, corn) and leftover roast beets over massaged kale, all topped with some avocado chunks. How refreshing, too, to eat a meal that wasn't sitting in tupperware.
It's Sunday now, and as I gear up for another long week, portable and packable meals are at the forefront of my mind. There are plenty of packaged foods that I rely on when I'm super busy. One happens to be sunshine burgers, which are an incredibly tasty and allergen-free vegan burger. Made from rice and sunflower seeds, they're rich in protein, healthy fats, and complex carbs, so they're satiating and excellent for life on the go.
Lately, I've been thinking about making a similar burger at home, with a rice and sunflower seed base and a few personalized touches. This weekend, I finally did it, and I'm happy to say that they turned out really nicely! Of course I'll still invest in store-bought burgers when times are hectic; sometimes, the DIY approach isn't worth it if it means having less time to rest or see friends or do nourishing activities that don't transpire in the kitchen. But I'm happy to have made, and frozen, a bunch of these for on-the-go meals this week. Here's the recipe.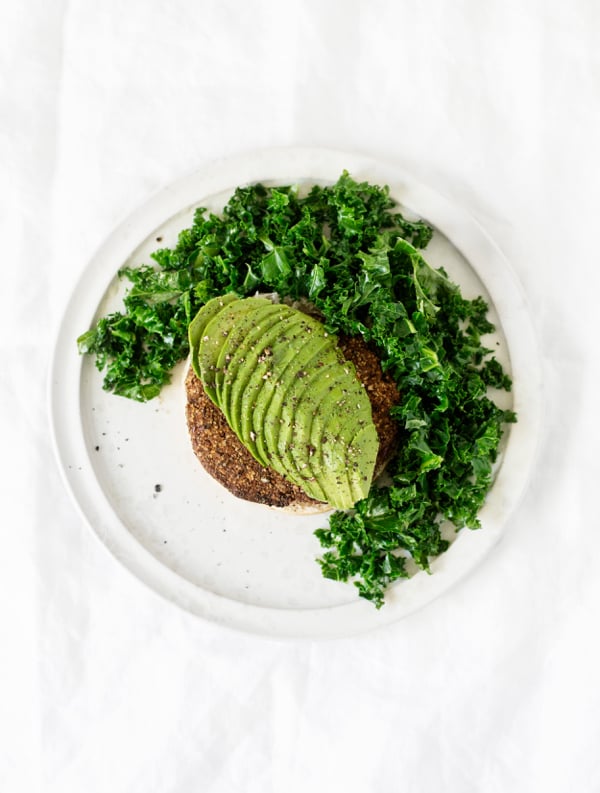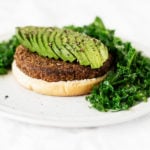 Herbed Rice & Sunflower Seed Burgers
Author -
Preheat your oven to 375F and line a baking sheet with parchment.

Heat the onion in a skillet or frying pan over medium heat. Add the carrot, celery, and onion. Cook, stirring often, until the onion is soft and clear and the carrots are tender (about 5 minutes). Add the garlic and cook all ingredients for another minute, stirring as you go. Remove the vegetables from heat.

Place the sunflower seeds into a food processor fitted with the S blade. Grind the sunflower seeds until they're coarsely ground. Add the rice, cooked vegetables, flax, salt, thyme, and rosemary. Add two tablespoons of the water. Pulse about 10 times, or until the mixture is evenly incorporated and clumping together. If the mixture is very dry, add another tablespoon of water and keep pulsing.

Shape the mixture into 6 burgers. Transfer them to a baking sheet. Bake for 30-35 minutes, flipping once halfway through, or until the burgers are browning. Allow to cool slightly before serving.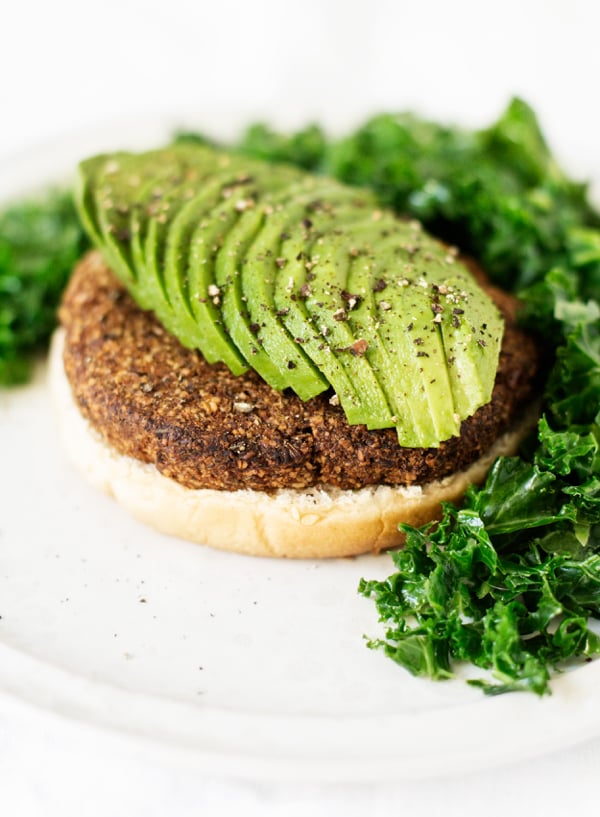 I love to serve these on a toasted, sprouted english muffin or hamburger bun, topped with ketchup or hummus! Caramelized onions, tomatoes, lettuce, and pickles are lovely garnishes, too. Same with a bit of melted vegan cheese.
Best thing about these burgers, at least if you dwell solo? They're easy to freeze. In fact, in true planning mode, I put two patties aside for the week ahead, and froze the rest. They should keep in the freezer for about 6 weeks. I'll be eating mine sooner 😉
Today is going to be another long one. It's also my birthday! 🙂 I've got to work late, so I don't have any celebration plans to speak of. But I did take the time to celebrate over the weekend in the form of dinner and juice dates with dear friends, and last night, I celebrated with a vegan dinner at Josie's and some blissfully lazy snuggling on my mother's sofa. Which is my kinda celebration. 28 years–crazy!
xo