Greetings from the Hyatt Regency in downtown Chi-Town. I'm in the middle of a slumber party with this lovely lady: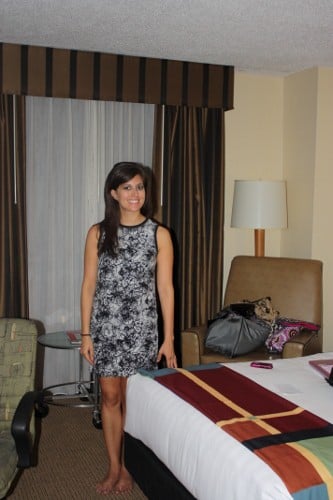 Yup! Gina and I are roomies for the evening. This means we get to gossip, goof off, and that Gina can get a photo of me in my raw threads t-shirt that I've been meaning to show off for you guys forever: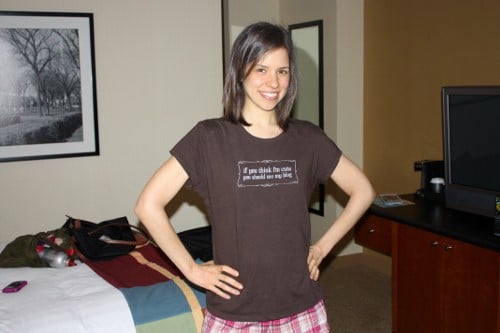 If you can't see, it says "if you think I'm cute, you should see my blog." The mastermind behind the design is Lori and Michelle's sister, and you should all check out her adorable online store!
So where were we? Oh right, the Healthy Living Summit. I arrived in Chicago around 3 today, starving. At the airport I grabbed a simple fruit smoothie (banana, berries, water, ice):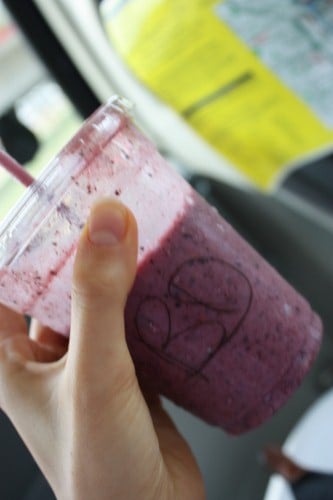 and munched on one of my dehydrator free raw energy bars, which was a sight for sore eyes!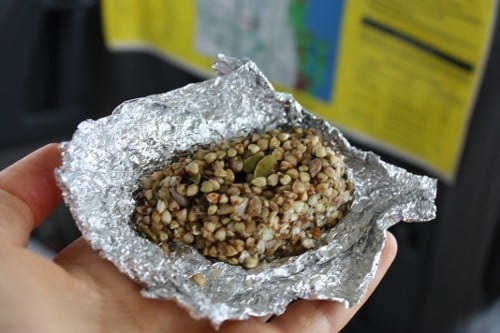 Good thing I ate as soon as I landed; traffic coming into the city from O'Hare was a big mess, and it would have been another hour if I'd waited.
Fortunately, I also had early dinner plans with a few ladies you might recognize: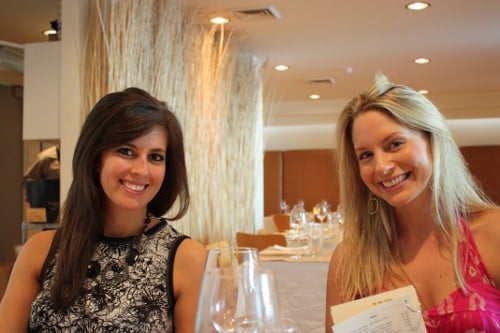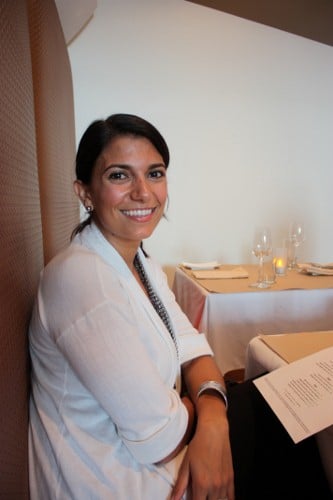 And Sabrina! I've corresponded with or met all of these lovely ladies for a long time now, and I was so thrilled for a chance to sit down with them at one of my favorite restaurants: Karyn's on Green. We began the meal with a trio of appetizers: roast beets, roast mushrooms, and Karyn's incredible hummus (which I've tasted before!):
Holy yum! The roast mushrooms were a showstopper. For my entree, I got two dishes I've also tried and loved: the incredible raw broccoli soup, and the chopped salad:
After a rich conversation and some nourishing food, you could say that we were all happy campers. Can't you tell?
And then we made our way to the LaSalle Power Co for the summit cocktail party. I saw a lot of familiar and dear faces: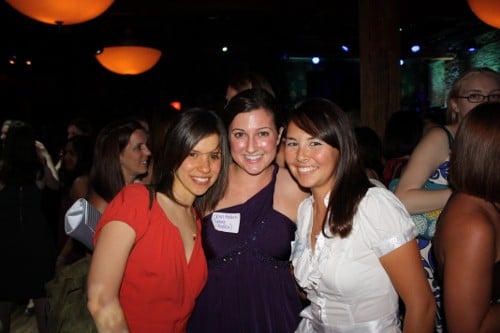 It was a great evening, and I couldn't be more excited for tomorrow's festivities.
And now, please excuse the photo heavy post. I'm mighty sleepy, and want to read a bit before bed. Gotta be up early tomorrow! Night all.
xo