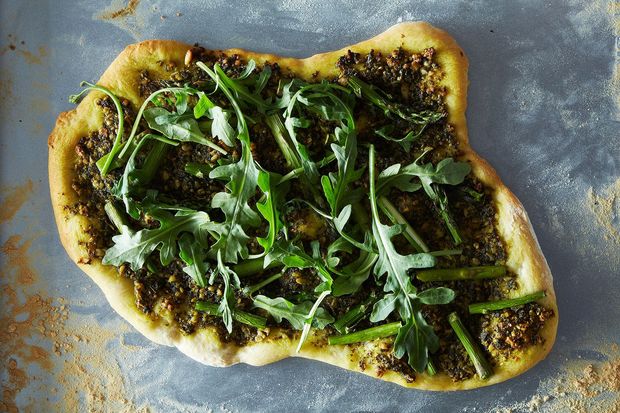 Remember the vegan pesto I shared two weeks ago? Today, in my New Veganism column at Food52, I'm celebrating spring flavors by sharing a perfect vegan pizza: arugula and aparagus pesto pizza.
Vegan pizza might sound like a contradiction in terms, since so many of us associate pizza with cheese. But a variety of sauces and toppings can make a pizza that's every bit as delicious as more traditional pie. In this recipe, for example, grassy asparagus meets spicy arugula and the umami and saltiness of pesto.
For more pizza ideas, and to get the recipe, head on over to Food52. Here's to spring!
xo