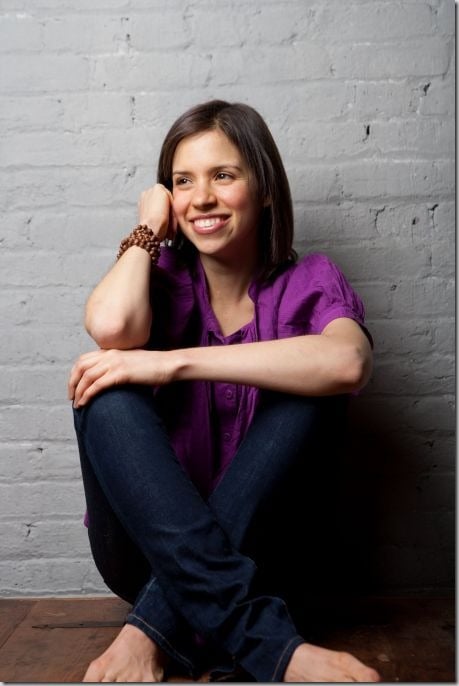 Thank you all for welcoming Marissa to the blog yesterday with her Green Recovery story! As always, I appreciate your thoughtful contributions to this series.
Staying on topic, I'm sharing personal thoughts today on the relationship between my yoga practice and recovery. I spend a lot of time writing about how dietary changes and choices helped me to recover. But I haven't said much about what types of movement, if any, played a roll in that process. While I wouldn't say that yoga impacted my recovery the way becoming vegan did, I do think it has played an important role in helping me to sustain that recovery over time. I'm in a very different place than I was when I began to practice. Today, over at the wonderful wellness and yoga site Mind Body Green, I paint a portrait of where I was emotionally the first time I stepped into a yoga studio:
The first time I tried yoga, I spent the better part of class feeling as though I'd been ripped off. This was not because I had a bad teacher, or because the studio lacked something to be desired. It was because I had spent the class making a mental tally of the calories I was burning, and they didn't add up.

In other words, I'd wasted a workout.

This had all sorts of serious ramifications. It meant that the precious hour of my time I'd allotted to exercise for the day hadn't yielded adequate energy expenditure. It meant I'd now have to carve out gym time. It meant I might have to cancel my after work plans to squeeze in another workout, or skip my lunch break, or leave the office for a while just to get in the appropriate amount of cardio. Yoga had deceived me: it had promised me a good workout, and given me stretching and a few hops around a rubber mat instead. I was furious, and swore I'd never do it again.
If this doesn't sound like the Gena you know, it's because it's not—at least, not present-day Gena! Over the course of many years, yoga has helped me to develop a compassionate relationship with my body, and it has freed me from thinking about exercise as a means to an end. Read all about my journey with yoga in today's guest post, and please feel free to share your own experiences and thoughts in the comments. I'm sure I'm not the only person who has had a transformative experience with yoga, and if there is another type of exercise that has given you the freedom yoga gave me, I'd love to hear about it, too!
Till tomorrow,
xo