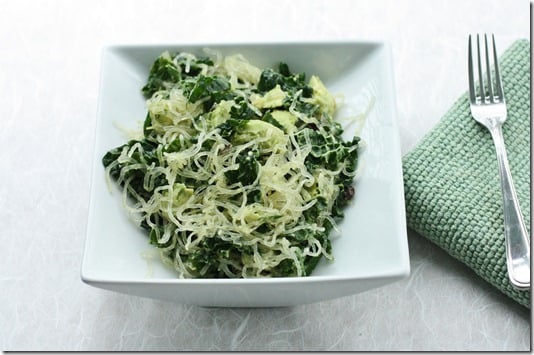 As soon as I made this dish, I wondered why I hadn't made it sooner.
I eat kelp noodles all the time—with pad thai sauce, with cheesy red pepper and hemp sauce, with black beans and smoky Southwestern sauce—but it hadn't really occurred to me to treat them more like salad than noodle dish. Last week, torn between a craving for raw kale and kelp noodles, I decided not to choose. I shredded the raw kale, combined it with the kelp noodles, and smashed half an avocado into them, along with some lemon and sea salt. It was the most delicious lunch I'd had in a while, and the easiest by far.
This speedy dish demonstrates that you don't need a fancy sauce or set of ingredients to make a tasty and nutritious meal. Though I love all of the kelp noodle dishes I've made with tasteful dressings, the truth is that a little avocado and lemon is enough to make nearly any salad dish sing. Whenever I'm in a rush, smashing some avocado, lemon, and salt into greens is my default salad base. What fun to realize that this method works beautifully for kelp noodles, too!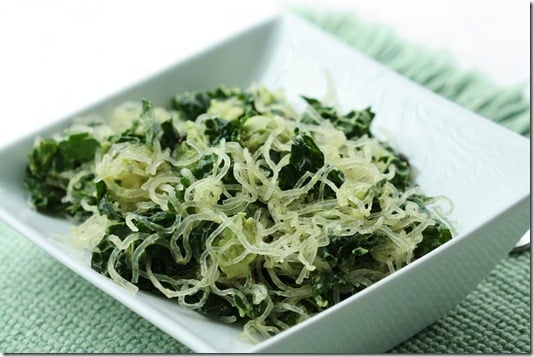 Smashed Avocado, Kelp Noodle, and Lemon Bowl (raw, vegan, gluten free, soy free)
Serves 1-2
1/2 large avocado
12 oz kelp noodles
3 cups thinly sliced raw kale (lacinato or curly)
1/4 cup chopped parsley
Juice of half a lemon
Sea salt and black pepper to taste
Optional: whatever veggies you'd like to add to the bowl
Mix the kelp noodles, parsley and raw kale thoroughly. Smash the avocado and lemon into the bowl with a fork, then use your hands to "massage" it all together.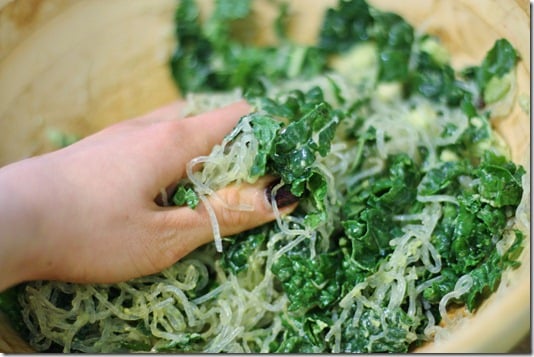 Season to taste and serve.

If smashed avocado on greens is my salad fix-in-a-pinch, chickpeas tossed with a little bit of macadamia, hemp, or flax oil, sea salt, and pepper is my protein fix-in-a-pinch. I would serve—and did serve—this with a cup of chickpeas prepared just so. But it would also be fine to toss some lentils into this dish, to serve it with a cup of soup, some sprouted grain toast, or some tasty raw crackers.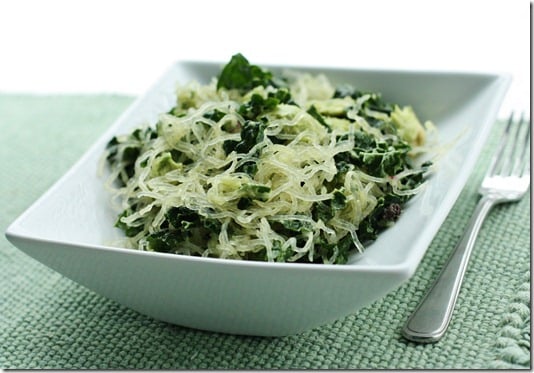 Hope this dish inspires you all to throw together something this simple, this nourishing, and this rewarding for your lunch soon. By the way, the 12 oz. I recommend is exactly one bag of Sea Tangle kelp noodles. It's four times the recommended serving, but I find that it's very easy for me to eat that much; kelp noodles aren't very filling! As always, use your intuition about how much you need.
Hope you all had great weekends, and are looking ahead to a new week.
xo