I am thankful…
1) For My Mom
2) For the biggies: friends, family, my job(s), my apartment
3) For New York City, for existing
4) For the sixty readers who told me how much they liked my Thanksgiving menu
5) For my clients, who inspire me with their honesty, hard work, and courage
6) For Melissa's ultimate running playlist, which kept me moving this morning
7) For Pure Food and Wine, for serving the world's greatest Thanksgiving menu, even if I'm not there to devour it today
8 ) For the Upper West Side of NYC — where else can you watch the Macy's Day Parade from your rooftop?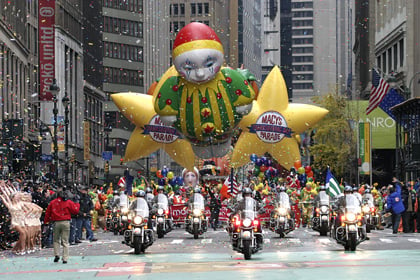 9) For Top Chef marathons on Bravo — even if I swore I'd never watch again after Hosea won
10) For two solid, uninterrupted, and totally guiltless hours of pleasure reading (!)
11) For Leslie, who was the first reader to make my raw stuffing at home (thanks, girl!)
12) For The Woodstock Farm Animal Sanctuary, who helped to shift my feelings about veganism in October
13) For the fact that book sales are finally, marginally, gloriously up this fall (keep it up, guys! buy a book, save an editor!)
14) For the foods that make my world go round: avocados, kale, carrots, tomatoes, fuji apples, and coconuts
15) For the kind folks at Liquiteria, who delivered green juice to my office yesterday when I couldn't leave my desk
16) For Lady Gaga. My pop music cup runneth over.
17) For pre-holiday publishing. When else do we get new books by Lorrie Moore and Alice Munro in a single month?
18) To Gary Null's Uptown Whole Foods for being open on a holiday. Cause sometimes, a girl's just got to have a coconut.
19) For the childhood friends (you guys know who you are), who have been spending Thanksgiving with me for twenty happy years
20) For simple raw lunches.
Happy Thanksgiving, everyone!