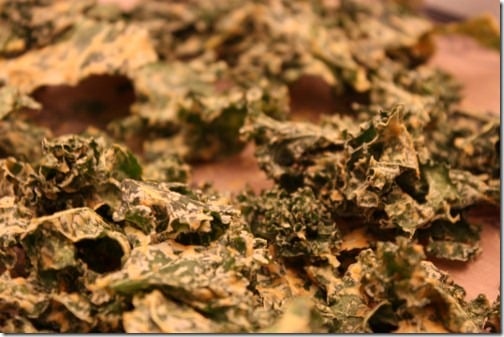 Today marks the end of my first official week of classes. Phew! We haven't covered much territory, but even so, it feels good to have a few classes under my belt. And, with a full load of chem, physics, calculus, and physics lab, I'm already knee deep in homework.
Homework! Wow. It's been a while.
As I trotted up and down Columbia's morningside campus all week, I was stopped a few times by readers who recognized me (by the way, this is a relatively new experience for me; I've heard other bloggers talk about being "recognized" before, and it feels every bit as strange as it sounds). A few other times, I caught a girl in one of my classes or on campus staring at me as if she wanted to say something, and I wondered if my blog had anything to do with it, because—aside from the fact that student life has immediately compelled me to let myself go, and roll into class looking like I just rolled out of bed—there's nothing particularly remarkable about the way I look.
Two days ago, one lovely and forthcoming reader was standing next to me at the sink in a campus bathroom, and after a moment of glancing at me she said, "This is going to sound like a really weird question, but…"
"Am I Gena?" I finished.
"YES!" she exclaimed. Ten minutes later, en route to the bookstore, we were chatting like old friends, and even sharing intimate details of our histories with food.
Moral of the story? If you see me on campus, CU students, say hello! I won't bite. In fact, I'm still feeling very much like a fish out of water being back in school, so please, please don't hesitate to make me feel loved.
As I predicted in a post a few days ago, student life means an immediate need for food and snacks that are portable, tasty, and nourishing. At the start of each week, I plan to whip up some kale chips and snack bars, as well as some dehydrated fruit and homemade trail mix for in between class. Packing dinners and lunches is a little harder—and with the number of evening classes I'm enrolled in, it's something I'll simply have to do—but I'm getting the hang of it.
As I hunkered down to make kale chips last weekend, it occurred to me that I'd like to pack a little more nutrition into my usual recipe (which is Averie's recipe). I wondered if I could make a coating for the chips that used hemp seeds, rather than cashews—more protein and Omega fatty acid bang for my buck. Unfortunately, those turned out tasting way too "hempy" (hemp is a pretty strong flavor, and I like it, but only to a point)  and so I decided I'd make another batch using half cashews, half hemp. Bingo! This one worked like a charm, and I streamlined it to make it pretty simple.
Protein Packed Cheesy Hemp Kale Chips (yields about 3-4 servings)
2/3 cup raw cashews
1/3 cup shelled hemp seeds
Juice of 1 lemon
1 small red bell pepper, de-seeded and chopped
1 tbsp mellow white miso
1/4 tsp salt
1/3 cup nutritional yeast
1/3 cup water
1 head curly kale, washed and torn into chip-sized pieces
Combine all ingredients except for the kale in a high speed blender and blend till smooth. Next, pour a generous amount of the resulting sauce over the kale (you may not use all of it, in which case you should save it as a raw, vegan dip!).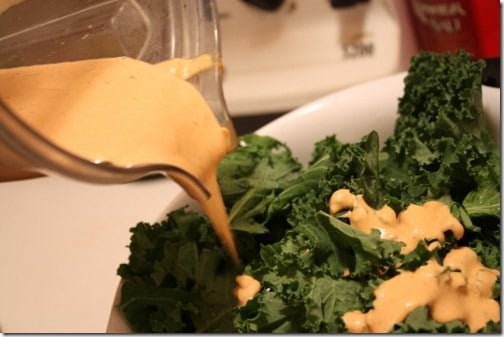 Massage the sauce into the kale leaves, till they're heavily coated (this isn't a salad, people. You want your kale swimming in the sauce).
Place the kale onto two Teflex-lined dehydrator sheets, and dehydrate at 115 degrees for about 4 hours.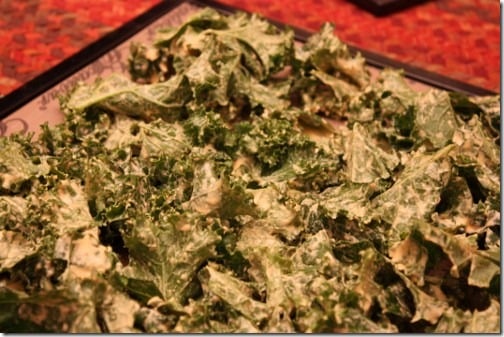 Flip them gently to expose less dry parts, and keep dehydrating till they're totally crispy.
Voila! A tasty, crispy, portable, and nutrition-filled snack. Being a student again needn't mean two more years of Swedish fish from JJ's: I'm determined to pack as much nourishment into my on-the-go food as I can.
Other recent campus or on-the-go meals include some hummus-stuffed collard wraps with salad and zucchini dressing:
And some very special raw, vegan snack bars from my friend Caleb, the Organic Climber. Caleb and his partner, Chris, are starting a raw foods snack company, and they were kind enough to ask me to sample their pumpkin spice and vanilla blueberry bars. Twist my arm, I said.
The bars arrived with a sweet, handwritten note and a list of the ingredients:
As you can see, these ingredient lists come down to simple, real food: nuts, dates, spices, flax, and raw, vegan protein powders. That's my kind of snack bar. Not to mention the fact that both flavors are delicious! The pumpkin is nice and spicy, and the vanilla is sweet-but-not-too-sweet. I really loved them both, and Caleb & Chris nailed the texture: very similar to Larabars.
What a perfect, portable treat for me as I get into the nitty gritty of my class schedule. Thanks, Caleb!
Just FYI: Caleb and Chris are in the last stages of raising money for their raw, organic, vegan and gluten-free snack company, Adventure Naturals. Please help to support their fundraising campaign on Kickstarter!
With that, a weekend full of studying and very overdue friend time begins. Hope you've all got some good stuff planned!
xo