Last summer, I spoke at The Seed, a vegan lifestyle conference. My presentation was on the "semi-raw" life–an approach to eating raw food that focuses on taste and creativity without getting trapped in pseudoscience or dogma. This year, I'm delighted to say that I'll be back for more. On May 18th and 19th–just about a week from now–I'll be in NYC to participate in two days of vegan immersion once again.
My topic this year? Smoothies. And who better to chat smoothies with than my friend and superstar blogger Kathy Patalsky?
Kathy and I met at an event a few years ago, and we became fast friends. You may remember our fun collaboration in the Kathy Gena show, before she left DC (boo hoo!).
Kathy is the author of the upcoming book 365 Vegan Smoothies. I am so, so excited for this incredible resource! No one knows smoothies better than Kathy, and the book is sure to be full of incredible recipes and useful tips. Plus, it's going to feature a preface by…me! I am so flattered that Kathy asked me to contribute some words about smoothie history and nutrition. More on the book's publication soon–for now, you should preorder your copy!
Our presentation at The Seed will be all about smoothies, plus tips on smoothie nutrition AND two smoothie demos. It's going to be so much fun. Here are photos from last year's event: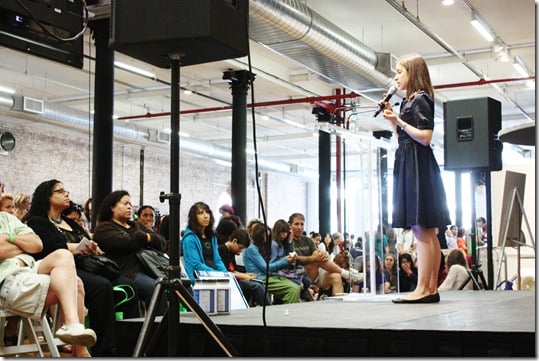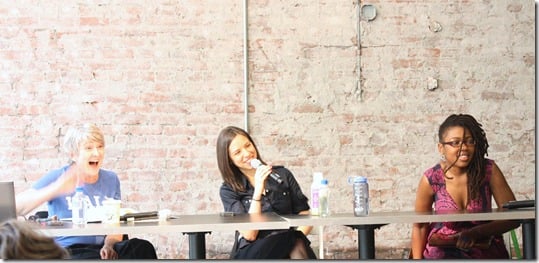 This year is sure to be even more fun! Tickets are available here. If you're in or around the New York City area, please join me and Brendan Brazier, Rich Roll, JL Fields, Jasmin Singer and Mariann Sullivan, Elizabeth Olson, Chloe Coscarelli, Fran Costigan, and a ton of other incredible vegan educators and speakers. If that's not motivation enough, the conference will feature a ton of incredible food, including goodies from One Lucky Duck. Come, eat, enjoy, and please say hi to me if you're there! I'd love to connect with any CR readers who can make it.
xo