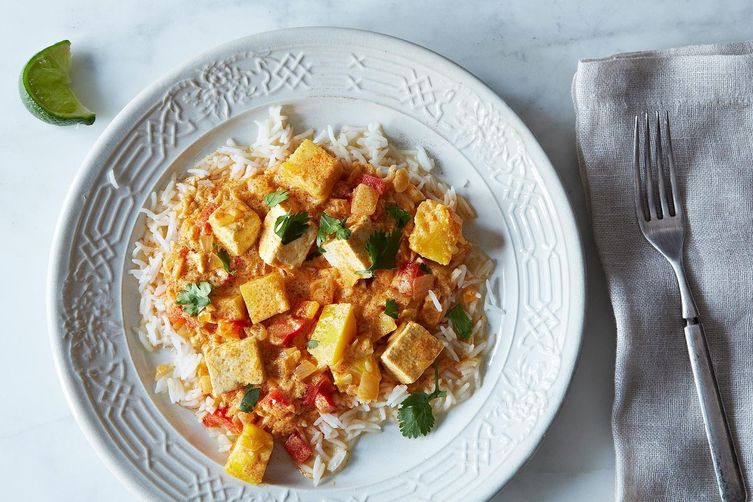 Image by James Ransom for Food52
I had a nice long intro for this recipe planned, singing the praises of two of my favorite ingredients (tofu and kabocha squash). But after what turned into an almost seven hour bus ride from DC to New York, I'm feeling a little beat. And you know what? The image above says it all.
Today, in my New Veganism column, I'm sharing what is probably the tastiest curry I've ever made. It stars creamy Japanese pumpkin and extra firm tofu. Served over some jasmine or brown rice, it's the best kind of vegan comfort food: fragrant, a little spicy, and seasonal.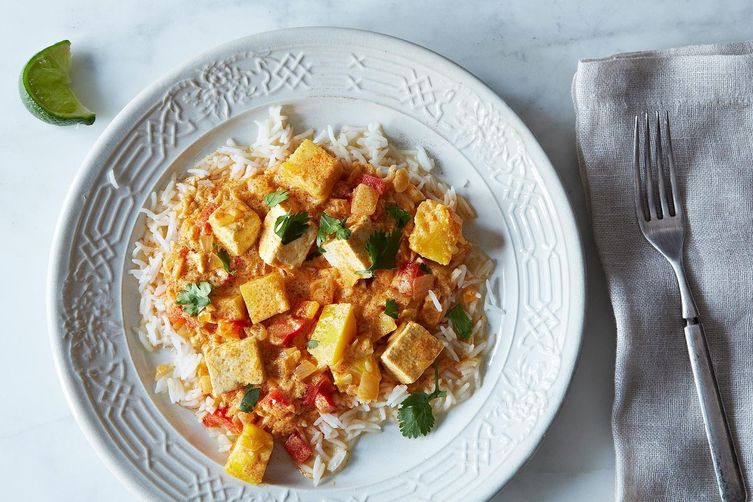 Head on over to Food52 for the recipe!
It looks as if I've won another gold medal in the category of "worst giveaway coordinator ever." I was supposed to name the winner of my Natural Vitality giveaway on Tuesday, and here we are, on Thursday. So sorry for my tardiness! The winner of the giveaway is #36, Sara! Sara, I'll reach out to get your details 🙂
Tomorrow I'm off to lovely Saratoga Springs, NY, where I'll have the honor of taking part in Melissa's wedding, as a bridesmaid. I can't wait! I'll be back here on Sunday evening, with a belated edition of weekend reading. For now, I wish you all a lovely start to the weekend.
xo