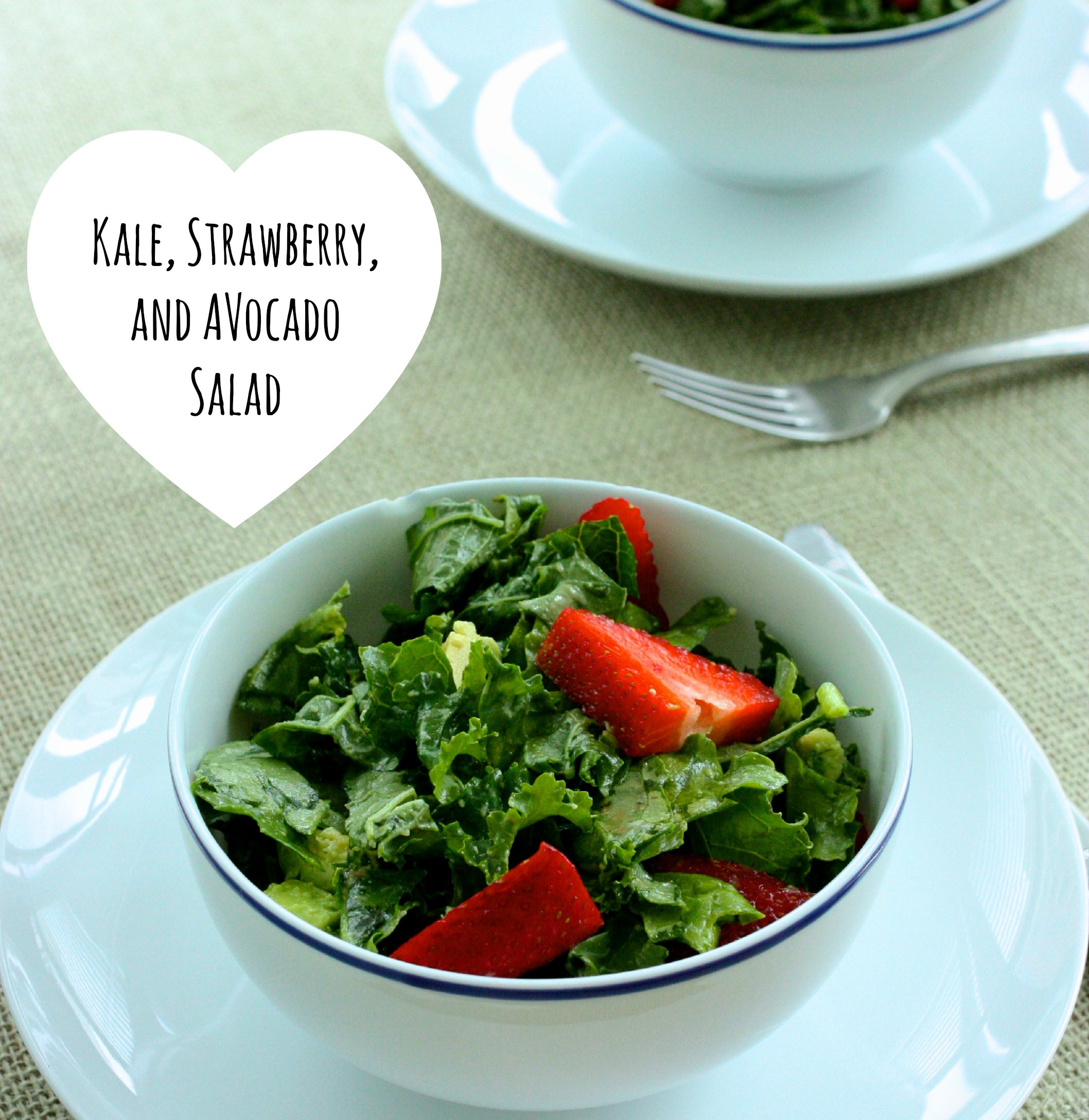 Before we get to the beautiful kale, avocado, and strawberry salad you see above, I want to wish all of my readers a happy Mother's Day. Today, I'm thinking of mothers everywhere, both human and non-human. This holiday, no matter how joyous, always makes me reflect on the many mothers who are separated painfully from their children through animal agriculture. It's a good reminder, as always, that we can choose compassion with every meal we eat.
A few months ago, the folks at Relay Foods reached out to me to see whether I might like to review one of their "bounty baskets." I was excited; I've heard a lot about Relay this year. Relay Foods is an online grocery store that serves the DC, Virginia, Maryland, and North Carolina area. They sell products from local stores, restaurants, and farms–from produce to speciality items–and deliver it to customers' homes. They offer a bounty basket, which is a lot like a CSA box, full of seasonal produce from local farms, and their regular grocery section sells coffee, legumes, breads, grains, and pretty much anything else you might need. Both pickup options and deliveries are available, and you can choose exactly when you need something to be delivered, so that work schedules can be accommodated.
The Relay team offered me a half share bounty basket, which was just about perfect for a single person. I'm so glad I ordered when I did, because the overriding theme of this week's bounty basket was green, green, and more green!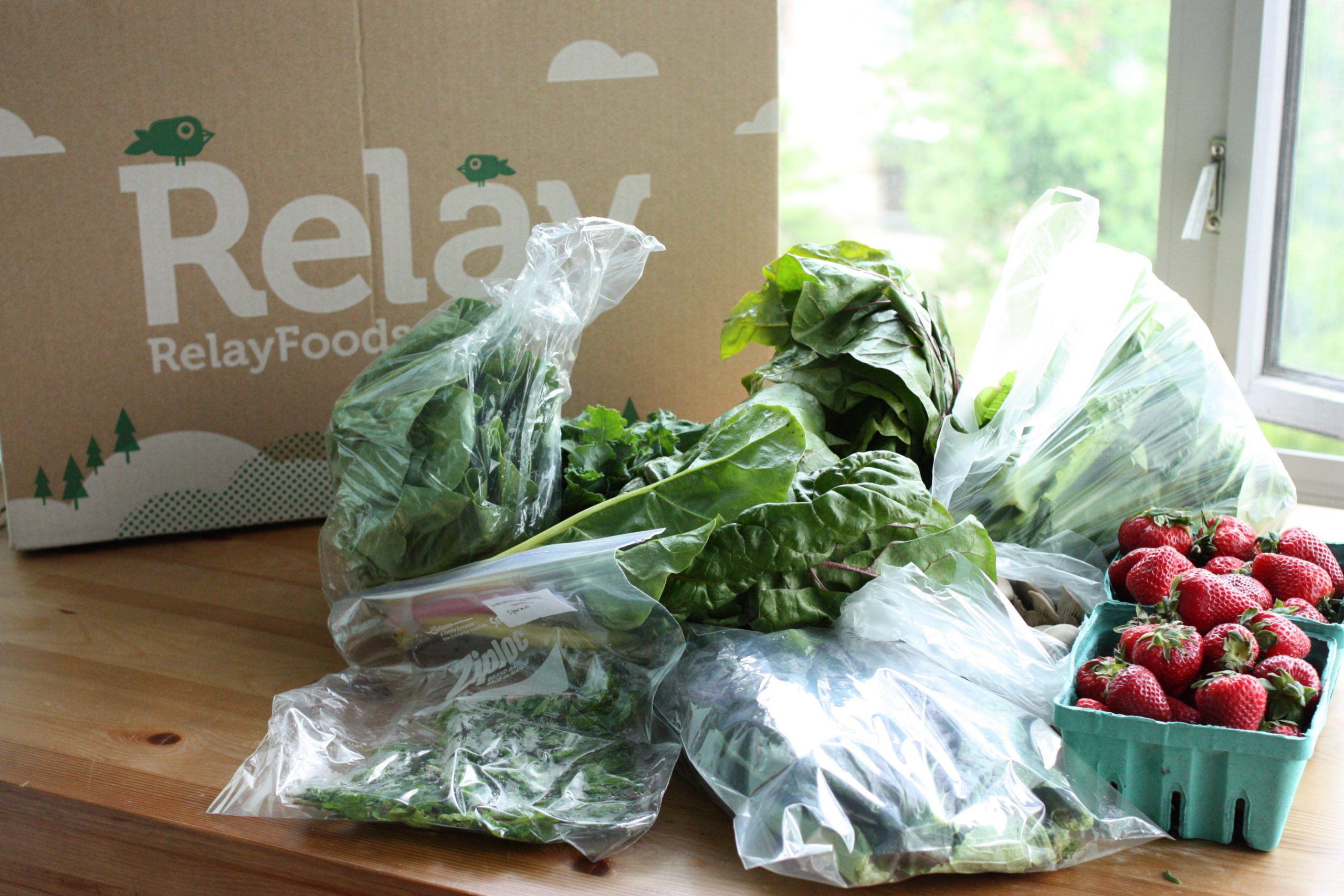 I was sent:
Chard and Mushrooms from Local Food Hub
Hydroponic Lettuce from Stover Shop Greenhouses
Greens from Planet Earth Diversified
Spearmint from Down Branch Farms
Collards and kale from Harvest Hill Farm
And 2 giant boxes of strawberries from Agriberry Farm
All of these farms are in the Virginia area.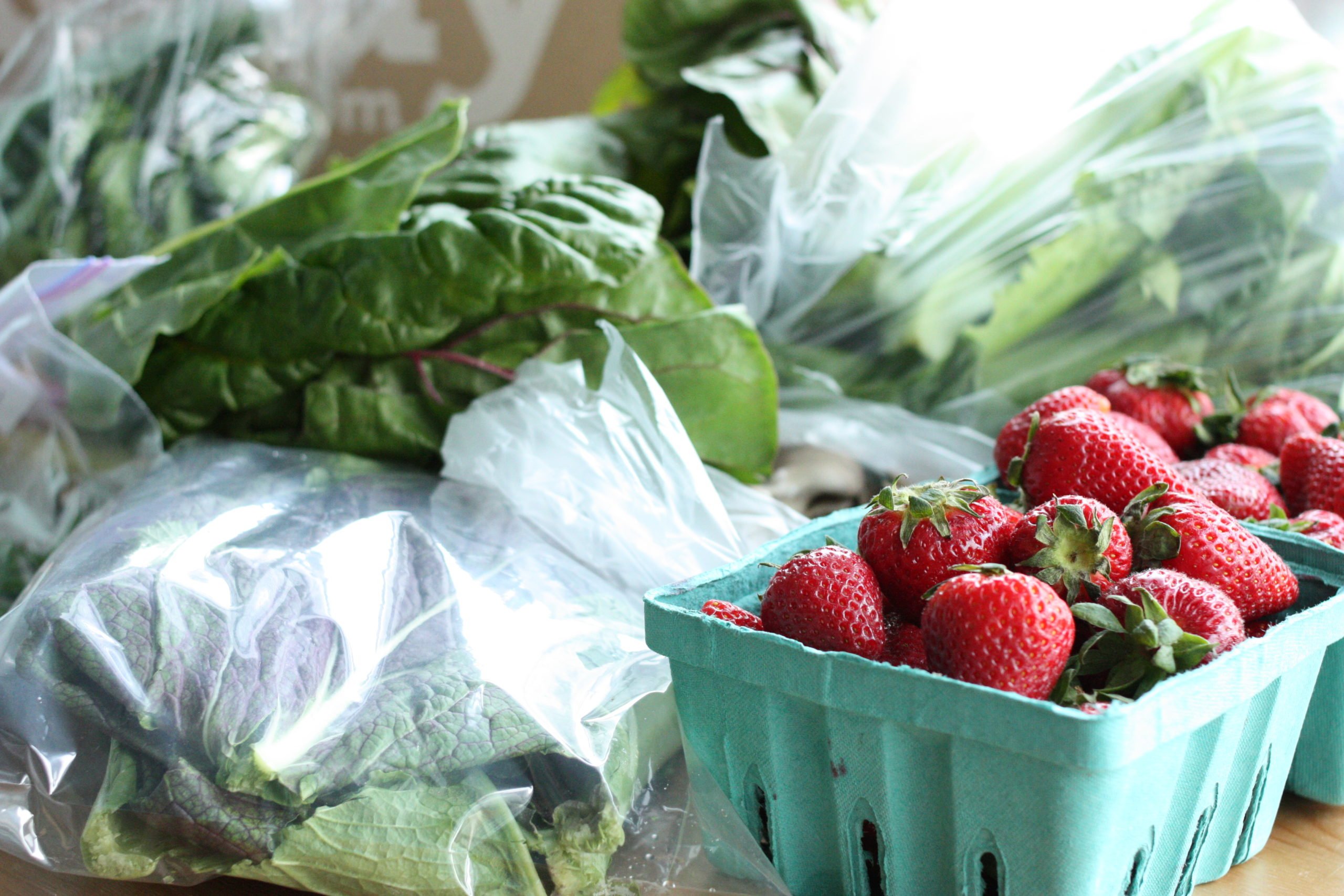 Check out how stuffed my fridge was with green stuff! I have a small kitchen and a small fridge, so it's usually busting at the seams with produce, but this was particularly funny: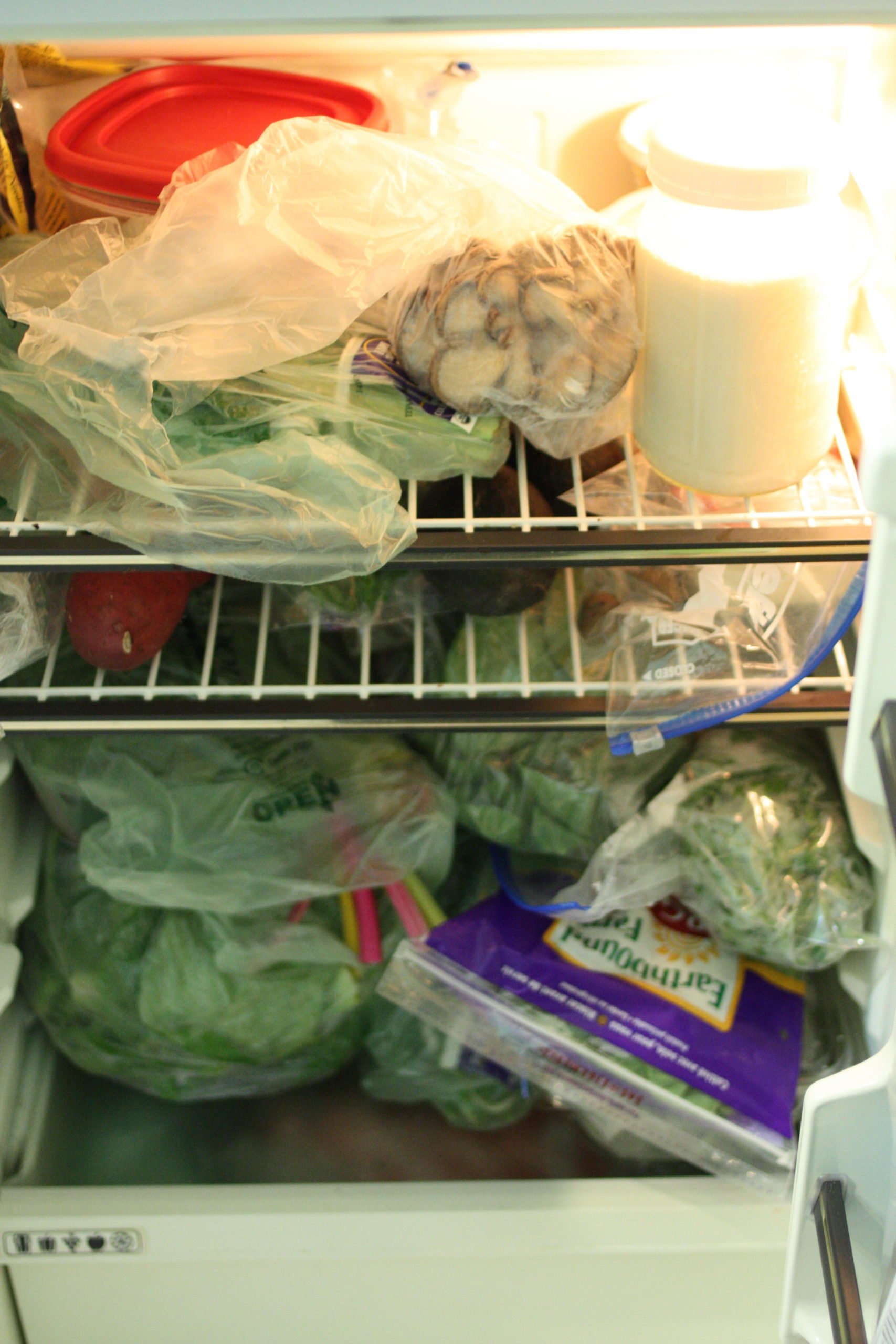 I was thrilled with this bounty of fresh, beautiful produce. And the selection was perfect for me, since I could pretty much live off of greens and berries–so long as I was allowed the occasional avocado 😉
With this in mind, I whipped up a beautiful brunch salad yesterday, featuring the exquisite berries and greens I had been given. Dressed with a touch of agave, some lime juice, and sea salt, the flavors might well have emerged from a summery cocktail. The salad is simple, so that the greens and berries can shine,  and it comes together quickly.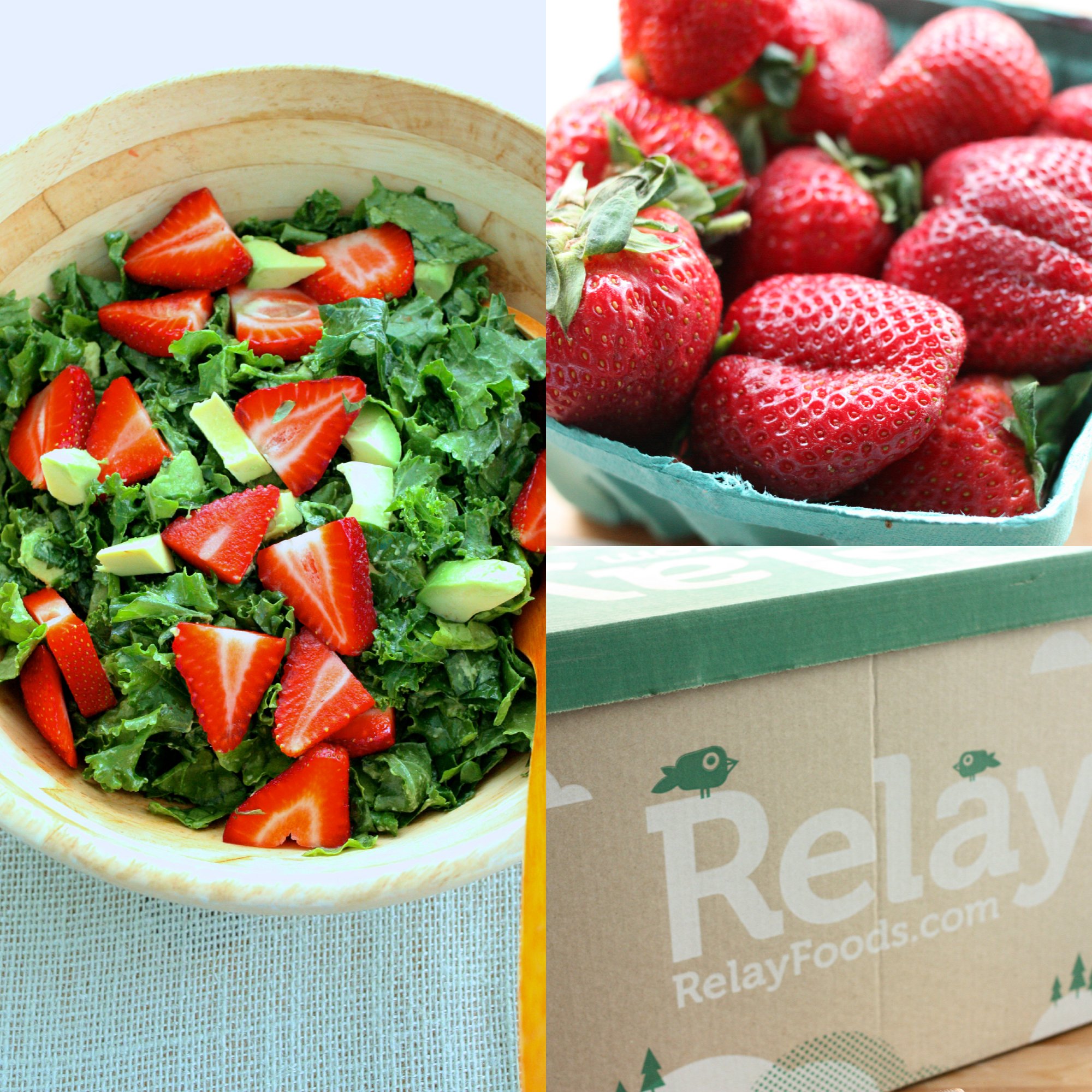 Kale, Avocado, and Strawberry Salad
Author -
4-5

cups

washed

dried, and finely chopped curly kale

1/4

cup

finely chopped basil

1

tbsp

hemp oil

2

tbsp

lime juice

2

tsp

agave nectar or maple syrup

Sea salt to taste

1/2

large

ripe Haas avocado, chopped

1

cup

fresh sliced strawberries
Place the kale and basil into a large mixing bowl. Add the oil, lime juice, agave, salt to taste, and the avocado. Use your hands to "massage" everything together. If it needs more creaminess, add additional avocado.

Toss in the strawberries. Serve. Makes 4 side dish servings or 2 main servings.
To round this meal out, you could serve it with some quinoa or chickpeas. It would also be great with flax crackers or any wholesome cracker of choice, or some Ezekiel toast. Or, if you like, you could simply follow it up with a giant bowl of strawberries–because it's impossible to eat too many. I can't believe I hated berries as a kid!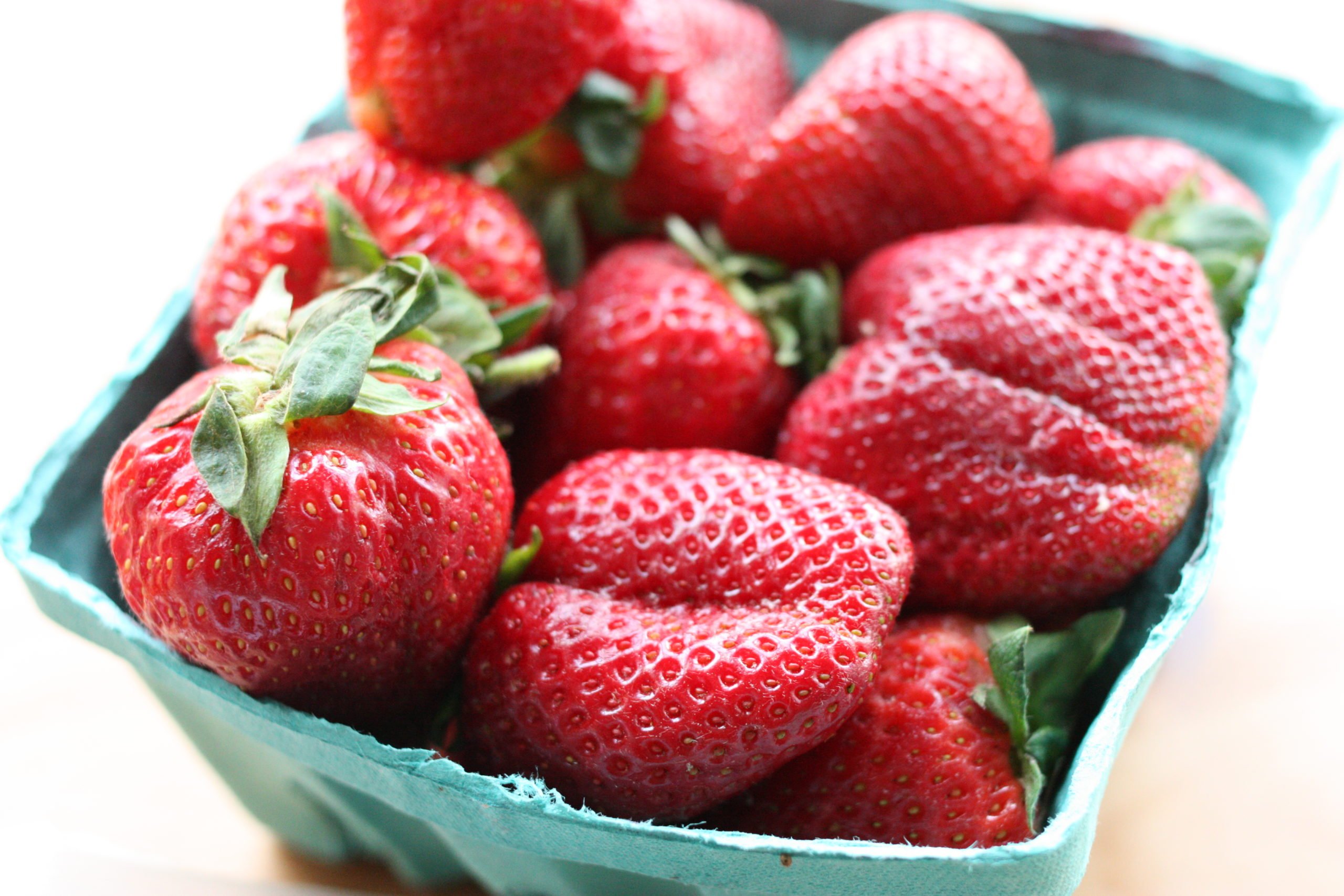 This salad would also be lovely at breakfast, especially in the coming warm months. I hope you enjoy it as much as I did.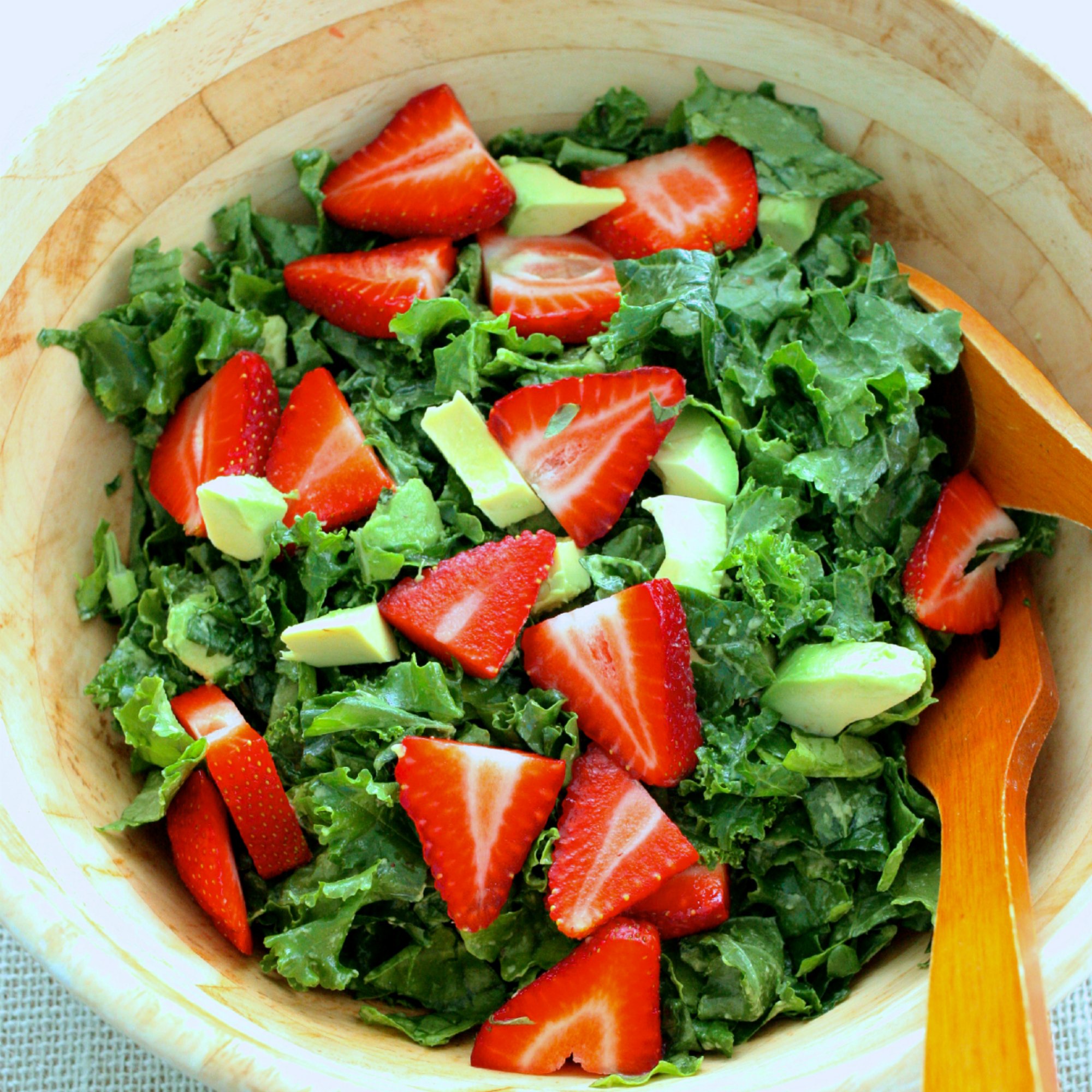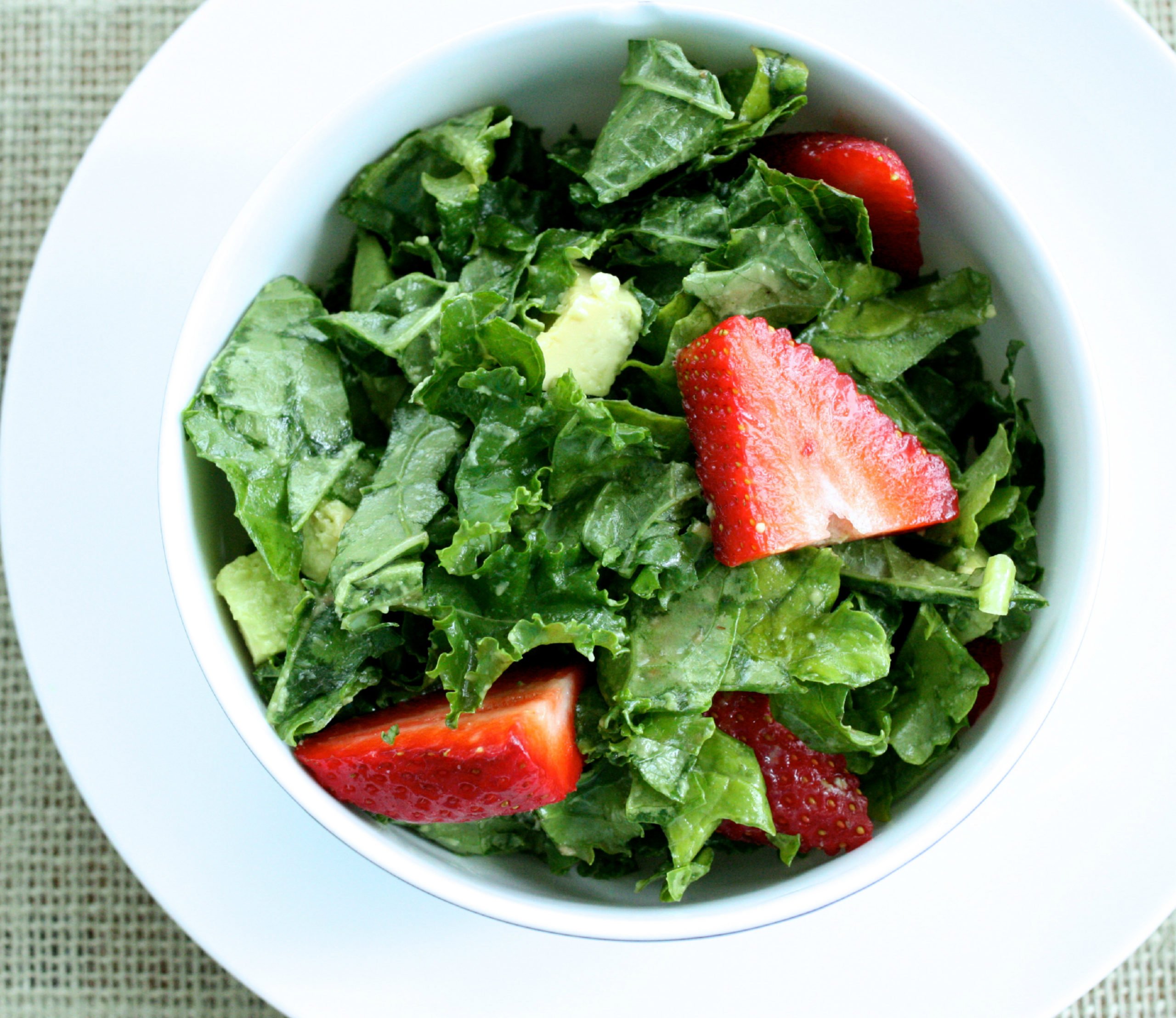 To learn more about Relay, you can check out their website here. Read about their mission, and peruse their offerings. Relay is not a vegan online grocery destination, but the bounty box was certainly vegan and usually is (check each week to be sure that no animal products are included). In addition, a ton of vegan specialty items are sold through the site, so it's an easy vegan shopping destination.
And if any of my readers here in the DC/NOVA/MD region would like to explore Relay, then I have good news! This link will allow you to take $30 off your first order over $50. So if you spend $51 on your weekly grocery haul from Relay, you'll be getting it for $21. Pretty cool! You can also enter the link as a coupon code at checkout: relayfoods.com/friend/ryxh59.
Enjoy! And have a lovely Sunday.
xo