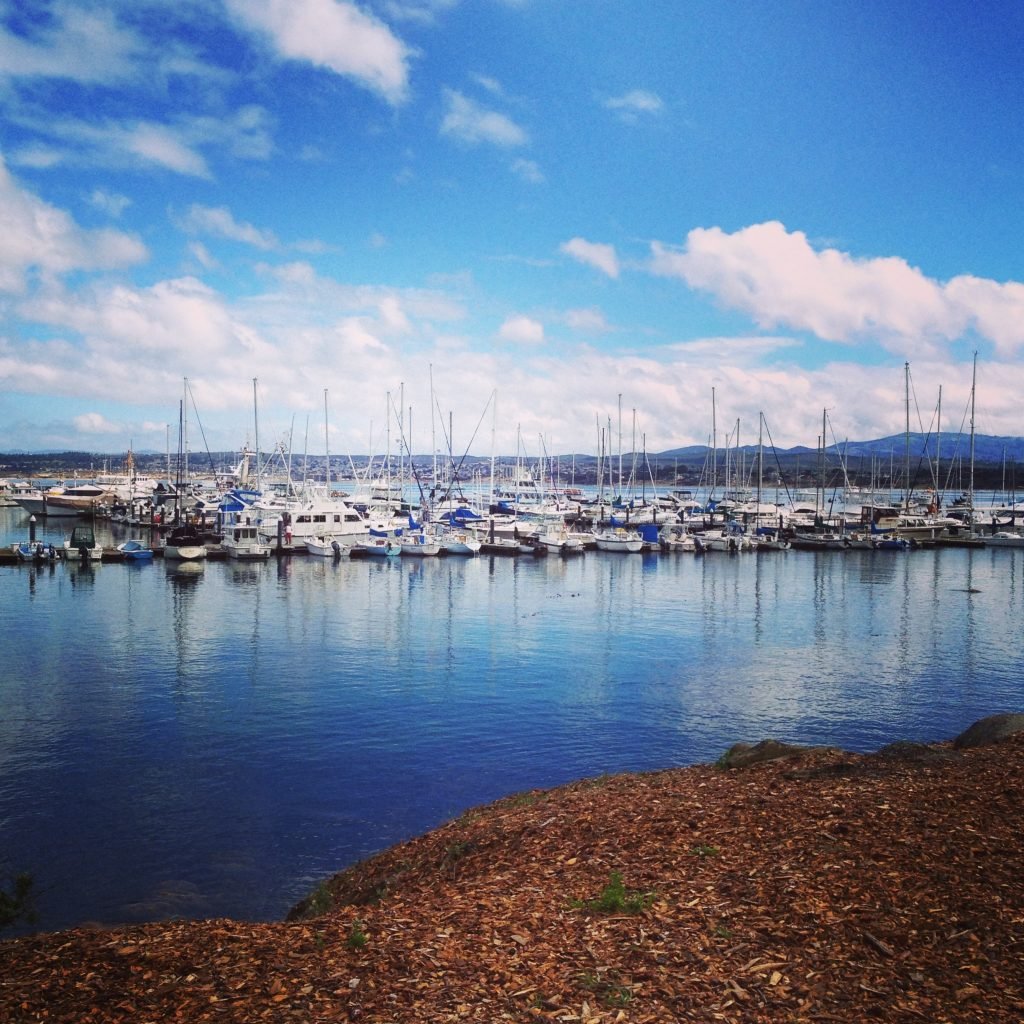 Happy weekend, friends! I hope you've got some restful and fun plans.
I'm here to share the last of my LA trip recaps. At this point it was so many weeks ago that it all feels like a dream, but as I scroll through the photographs it all comes flooding back. When I left off, I had just enjoyed a sumptuous dinner at Crossroads restaurant. The morning after this feast, I headed to the train station for what would be an epic trip up the California coast to Monterey, where my friend Christina is living this year.
When I first told people I was making this journey, I was asked why I didn't just fly instead. The short answer is that flying was significantly more expensive, but the long answer is that I love trains, and this route in particular promised to be spectacular. I took the Coast Starlight train, which travels from Los Angeles to Seattle daily, winding at a leisurely pace up and down the Californian shoreline. It's not the most efficient or fastest way to make the journey from one city to another (driving is faster), but it is one of the most scenic experiences I've ever had, and it allowed me to see a lot of California that I wouldn't have seen otherwise.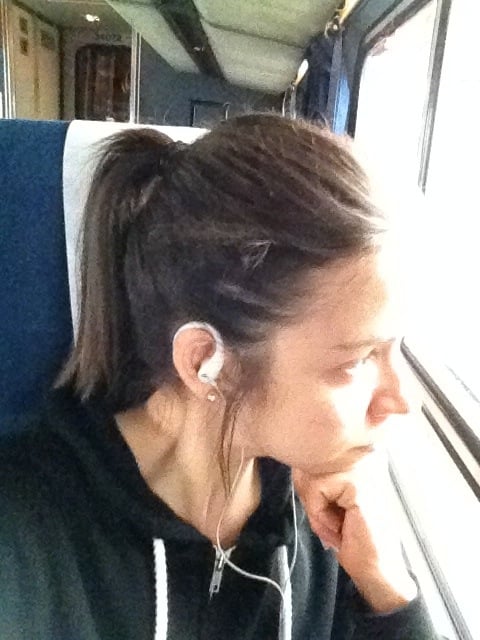 When the train took off it was actually drizzly and gray outside, so I feared that the journey would be less spectacular than I'd hoped. Fortunately for me, the clouds parted about one hour into the ride, and then this glorious scenery started to unfold.
Things only got sunnier and more exquisite as the hours rolled by.
The coolest thing about this train ride is the diversity of landscape it covers. The trip started on the water, but ultimately we moved into hilly areas that were so lush and rolling that they reminded me of Ireland.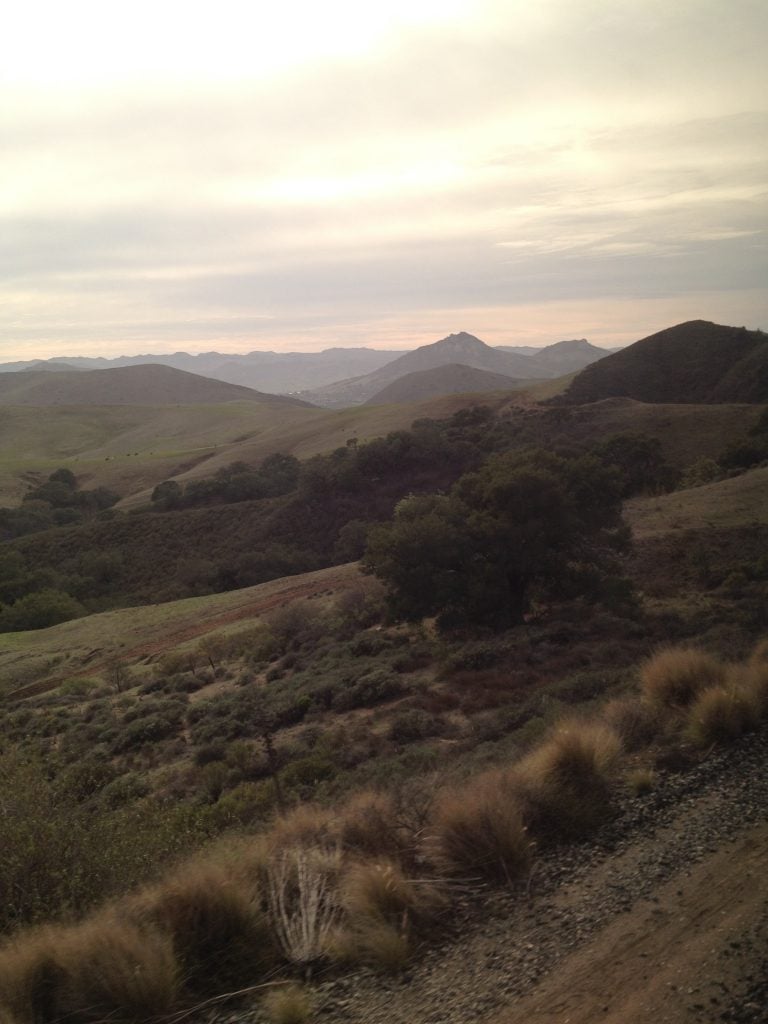 There were also dessert stretches, and plenty of sprawling farmland. California is an incredible place.
When I bought my train ticket and saw that the trip would take ten hours, it all sounded so magical. I will confess that by hour eight, I was feeling a little stiff and a little tired and more than a little hungry, since I wasn't as organized as I usually am about packing snacks. Bananas and almond butter FTW.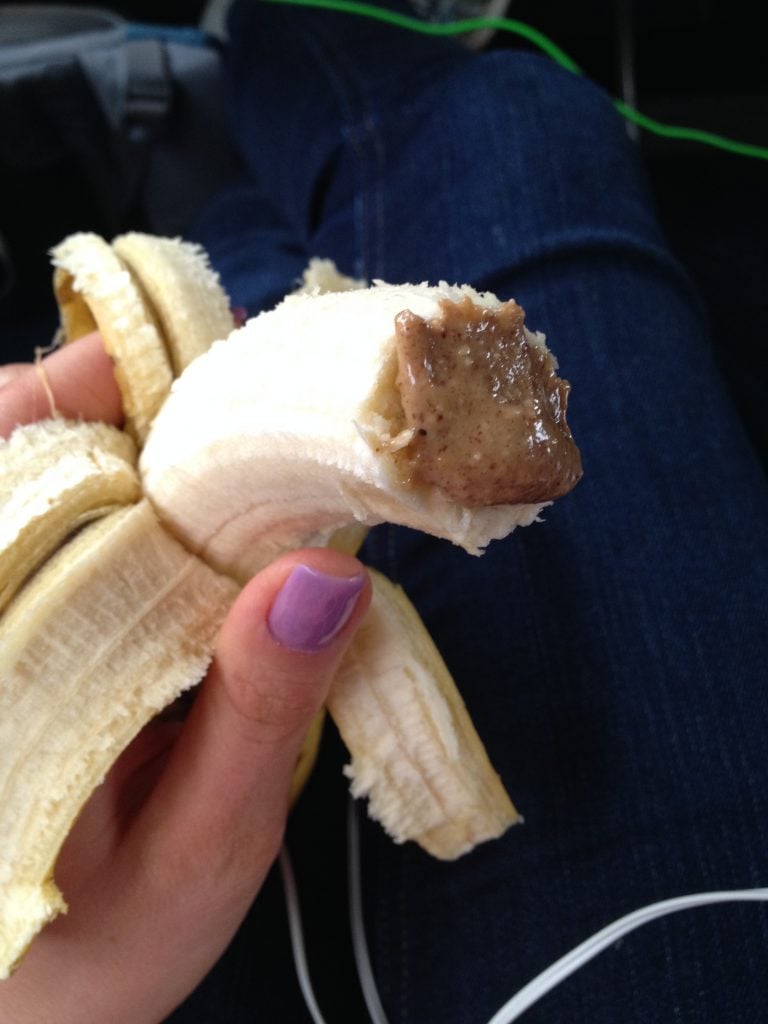 By the time we pulled into Salinas, and I hopped on the bus to Monterey, I was ready for food and a warm bed. Instead, Christina came to fetch me, and we squealed and hugged like BFFs in Junior high, and marveled at the fact that we'd been reunited on a different coast, and then we proceeded to head straight to a bar.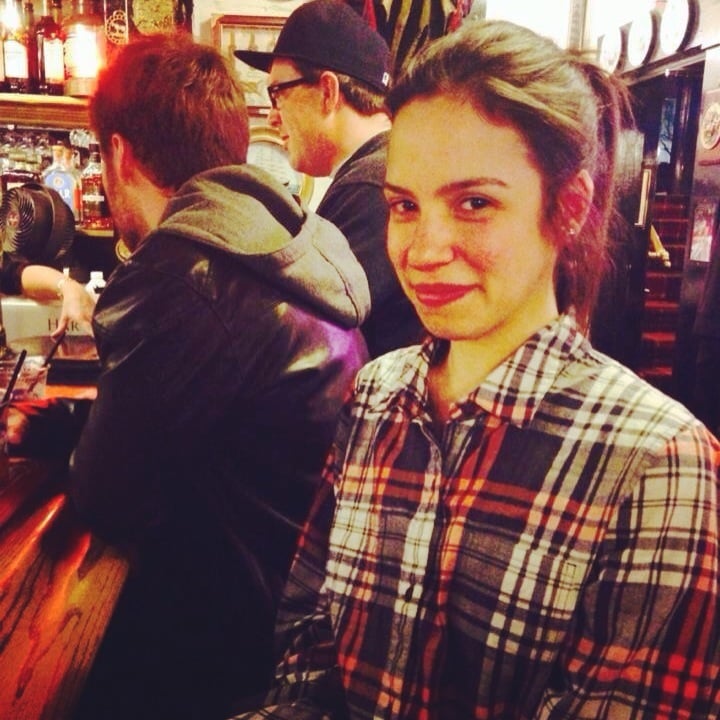 I was practically delirious with tiredness, but decided that I could sleep some other time. Rare is the weekend I get to spend with Christina these days, and I didn't want to miss a moment.
Christina and I met during ten sleepless weeks of summer physics at Georgetown. I was more than halfway through my post-bacc, and she was just starting out. In spite of the fact that we spent most of that summer working through problem sets in the science library and playing with pulleys and circuits in lab and keeping ourselves awake with all the coffee we could handle, we became fast friends. I leaned on Christina's shoulder as I studied for the MCAT, and I she leaned on mine as she made her way through the dreaded Orgo/Bio gauntlet. I cannot imagine that year without her, and I'm so lucky that our friendship has stayed strong even after the program ended. Post-baccs are funny; you forge these incredible bonds with your peers, working your way through the classes and the uncertainty like a tiny band of brothers. But then the program ends, and everyone drifts. I miss my little cohort, but I'm glad that I've managed to stay in touch with the near and dear.
Anyway. I woke up on Saturday ravenous, and decided to treat myself and Christina to some banana oatmeal, topped with almond butter and berries. A breakfast classic.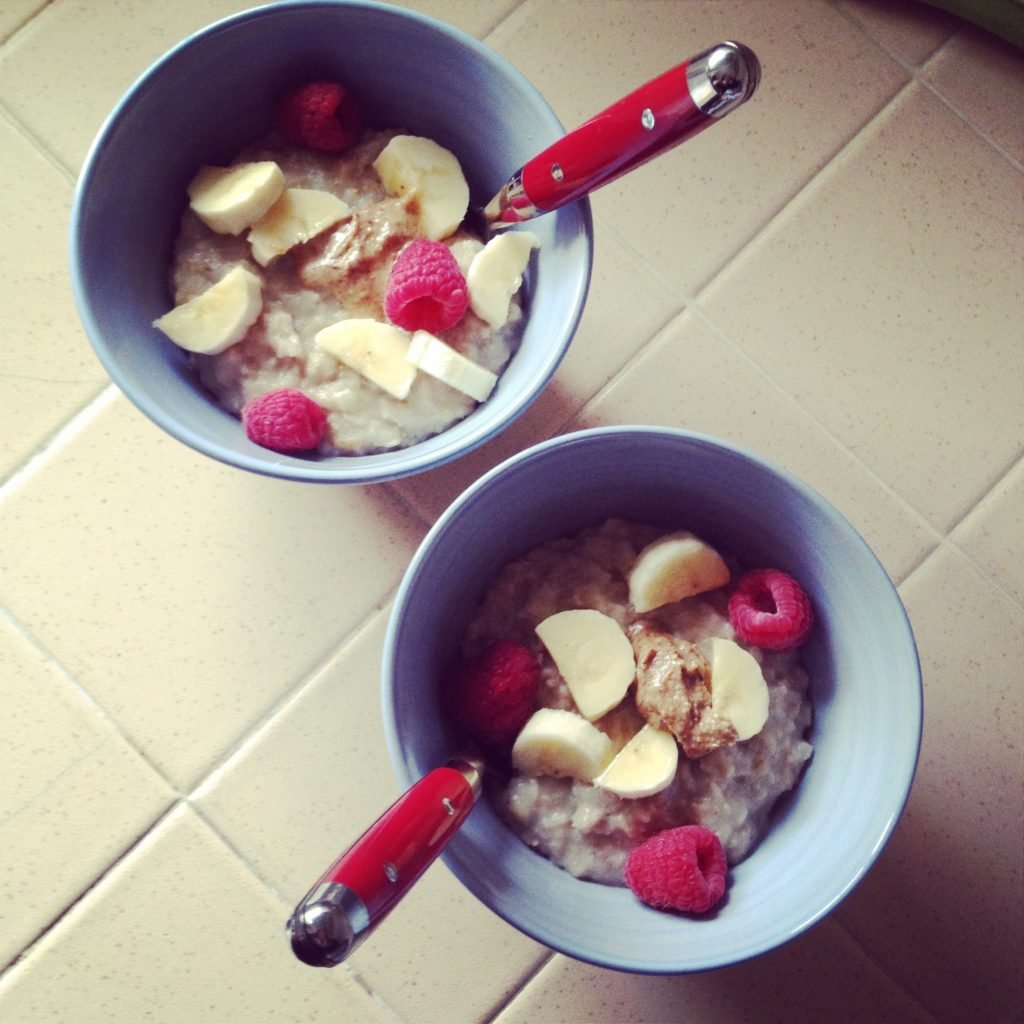 After that, I took an exploratory walk. Rain had been predicted once again, but it was actually an exquisite day. Monterey is tremendously charming and beautiful.
Later that afternoon, we decided to grab lunch at The Wild Plum cafe and bistro.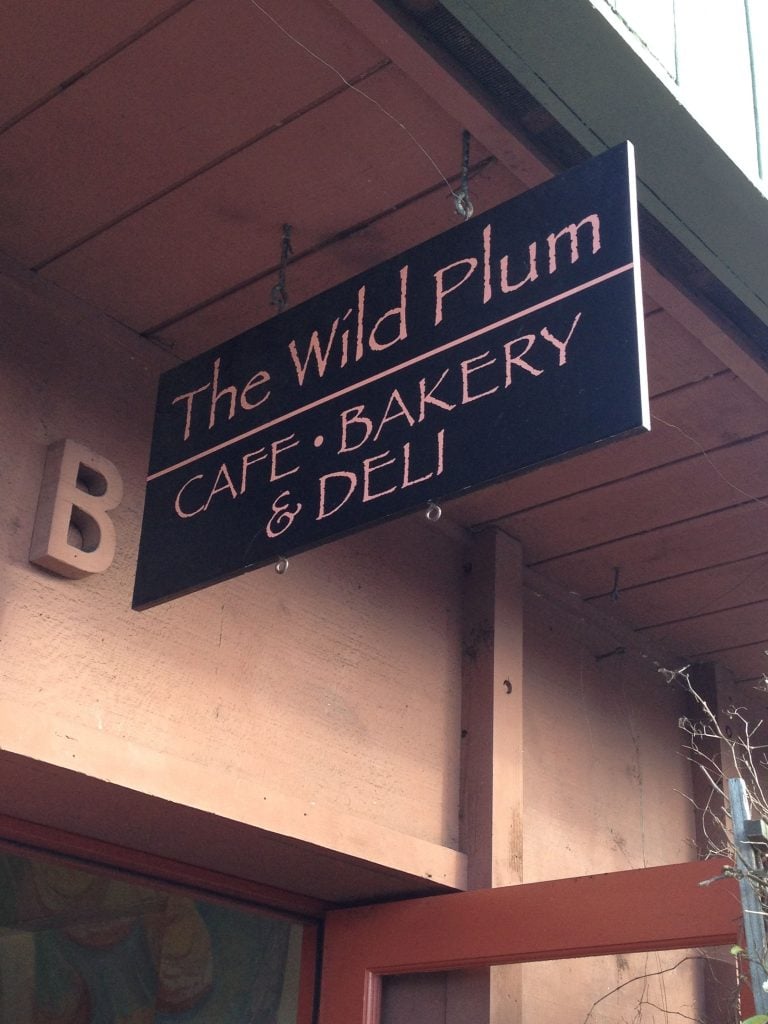 I'd yelped it, and read that it was pretty vegan friendly. I wasn't disappointed! I ended up getting a large salad with roasted veggies and a wrap with vegetables, hummus, and pesto.
In spite of the fact that there was a little cheese mishap with the wrap (muenster cheese somehow snuck in twice, once before I realized), the food was really tasty. And our server was a gem about the cheese accident, apologizing and doing her best to fix it quickly. I appreciated it!
Later that day, we drove to a scenic spot on the coast and spent thirty minutes soaking in the wind, the water, the salty breeze, and the sun.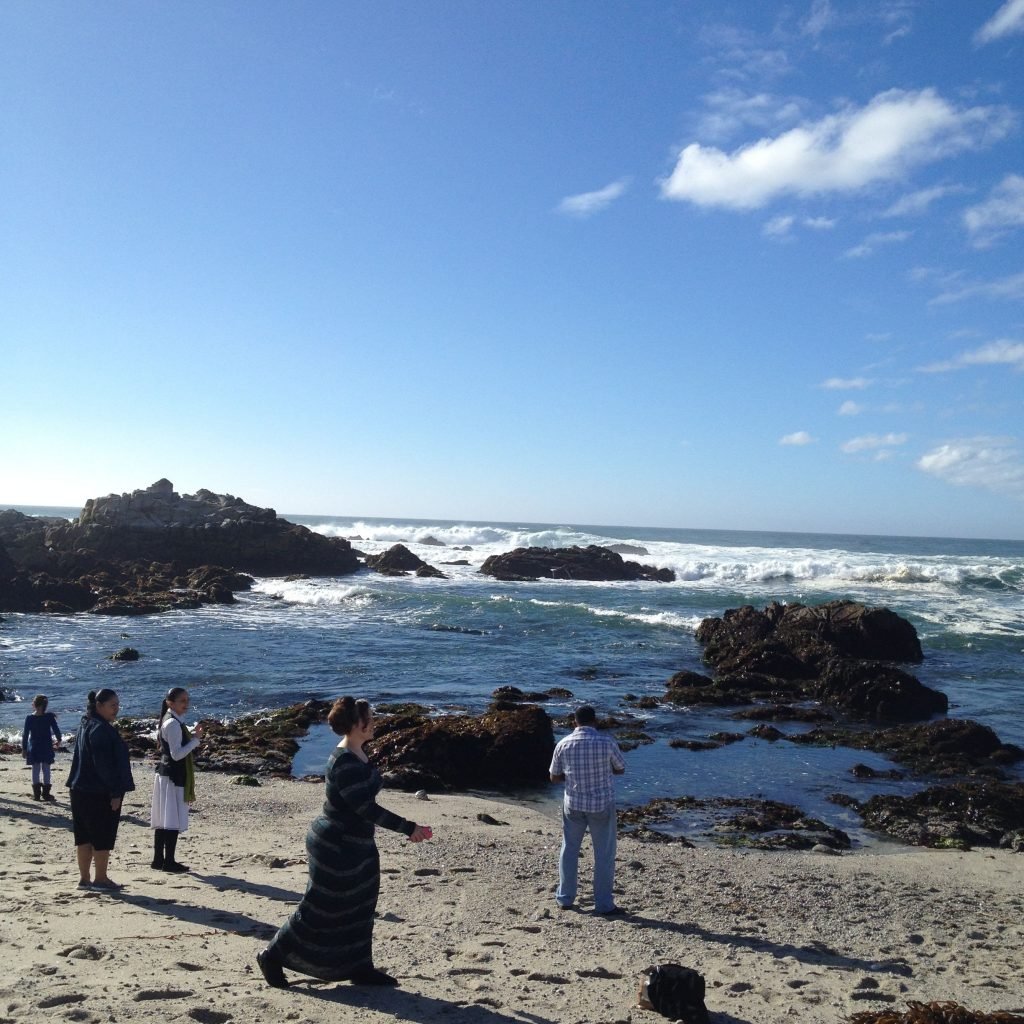 We also had some time to chat about the past year, which has been up-and-down for us both. There's nothing so restorative as the opportunity to reflect with a friend. And to take gratuitous selfies.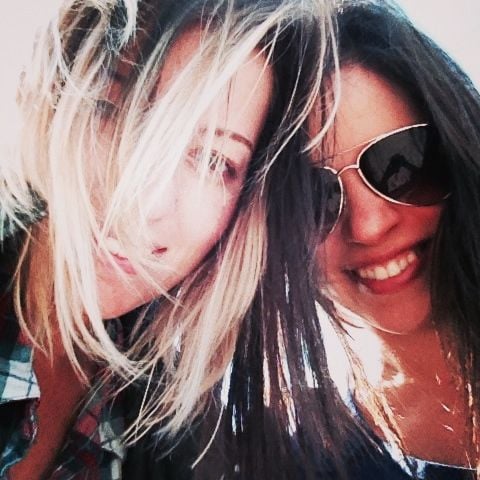 That evening involved bad movie-going and exploring a bit of Monterey's nightlife. The following morning, I woke up before Christina, so I took a scenic jog. What a treat it must be to get these views every single morning!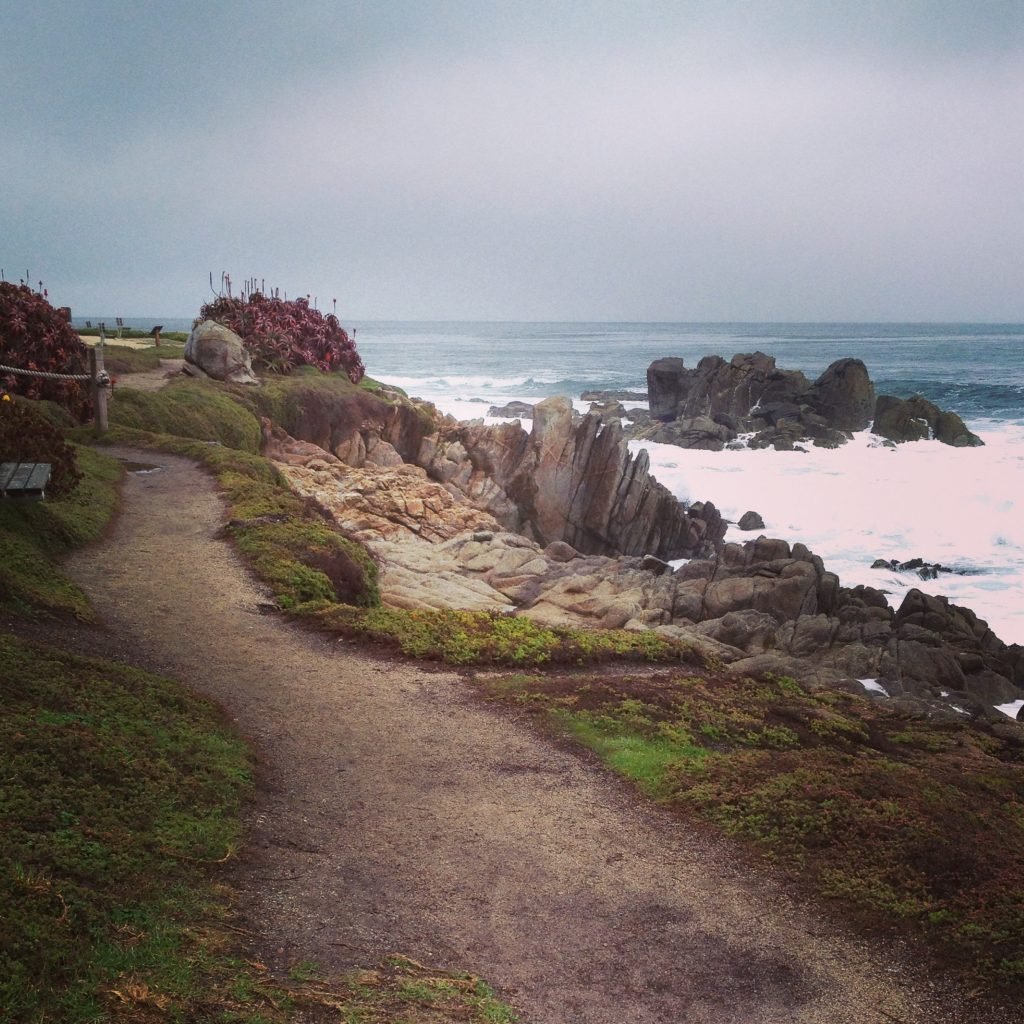 As soon as I got back, we were both ready for food. At the suggestion of my buddy Emilia, we checked out an adorable eatery called Happy Girl Kitchen Co.
Happy Girl features tons of prepared foods (granolas, treats, pickles, vinegars), as well as a very vegan-friendly cafe menu. The vegetarian/vegan special of the day was a yellow pea curry served over jasmin rice. I went for it, along with a salad and some yogi tea.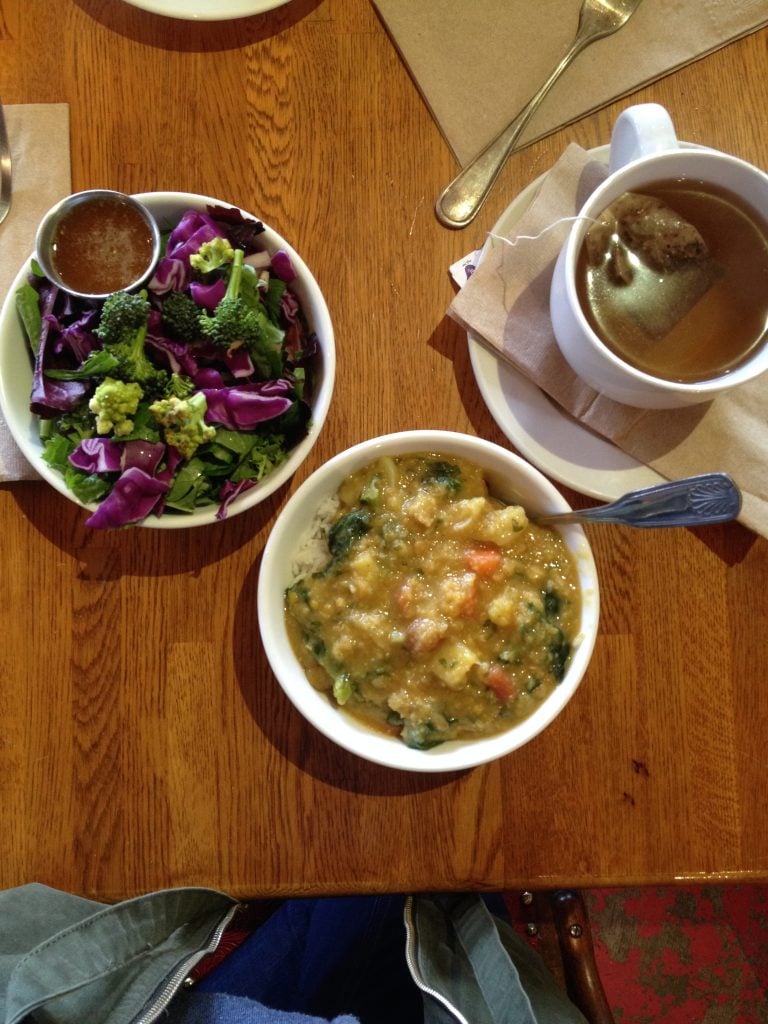 And we couldn't resist the restaurant's tasty desserts. That's two vegan snickerdoodles and some raw vegan concoction with coconut and cacao. Both delicious.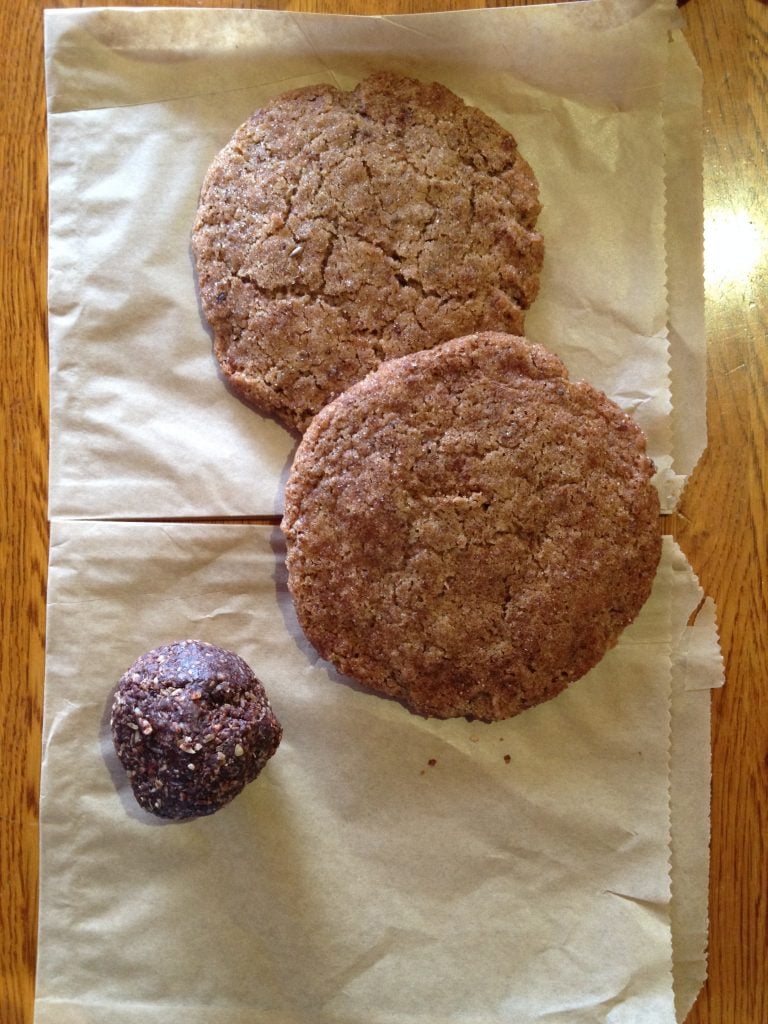 After yet another day of local sightseeing, Christina and I were ready for dinner (ongoing joke in our friendship: the fact that we are both always hungry, and always ready to eat). Once again at the recommendation of Instragram peeps, we decided to get takeout for the Oscars from El Cantaro, a 100% vegan Mexican restaurant in Monterey.
I am just a bit obsessed with El Cantaro and its extensive, authentic, affordable menu. Everything is vegan (all of the chicken or cheese mentioned on the menu is really "chickn" or Daiya), flavorful, and lovingly prepared. I got a tamale with roasted veggies (SO good), a taco with black beans, salsa, and melted Daiya, and a salad with jicama, pepitas, carrots, spinach, and strawberries. It was great, all of it. Christina got a burrito with beans and Daiya and loved it, too. Next time I visit, we'll make this our first stop!
My time in Monterey flew by, just as I knew it would. It was so good to see Christina, and while I hate that she's not in DC anymore, I certainly can't complain about having an excuse to visit her new, scenic home. The following morning, I hopped aboard the Coast Starlight train once more, back to LA. Needless to say, it was as gorgeous as it had been the first time, but without so much pressure to snap 10,000 photos, I could relax and listen to music for most of it.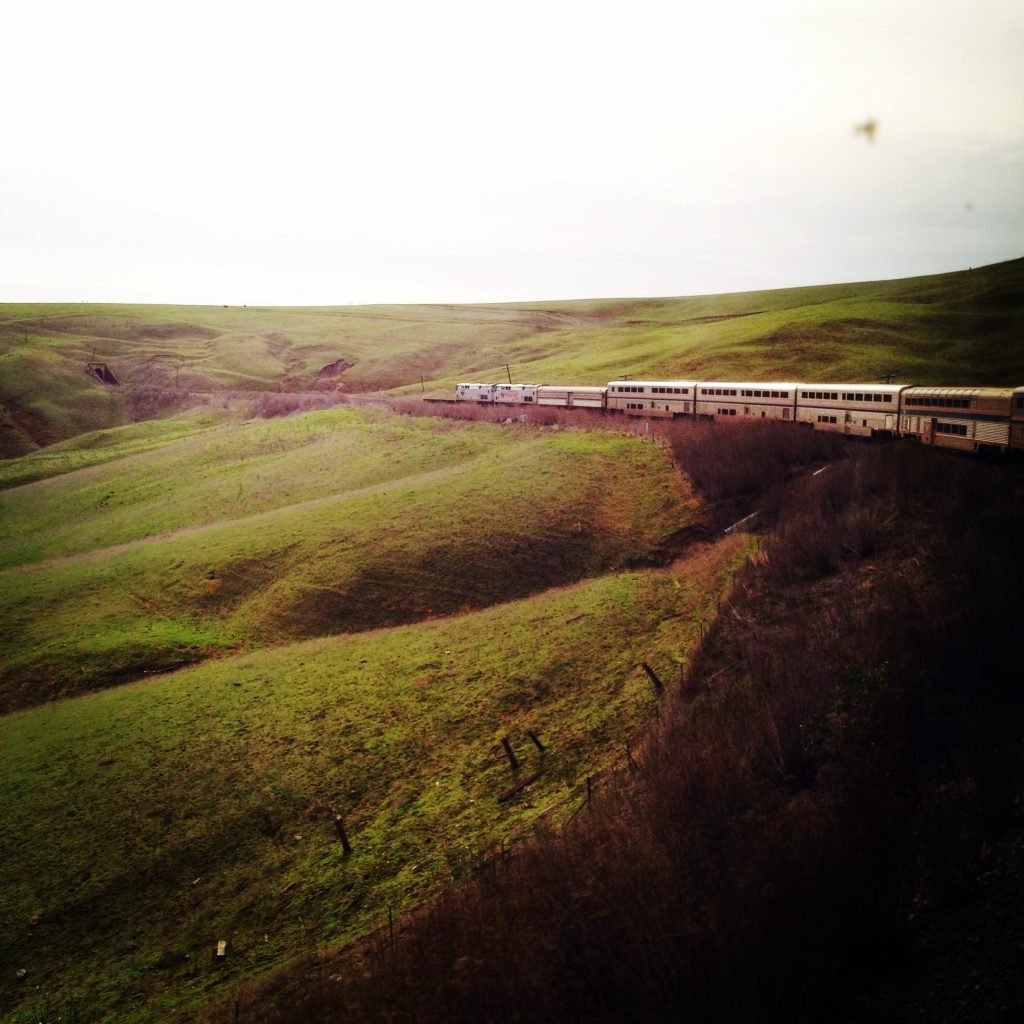 Before I knew it, I was back in LA for my final evening. I ended up having a low-key night of drinks with Geoff, Jordan, and my friend Jamie (who happened to be visiting from NYC at the same time). It was really fun–a perfect way to wrap up my visit.
When I got back to DC, a friend of mine asked me what I'd done while I was in LA: museums, beach, hiking? The truth is that I didn't do much except eat and see people I love. And that's exactly what I wanted to do. With every year that goes by, I realize more poignantly than ever how important friendships are. It gets harder to maintain friendships as people become more entrenched in their careers, go off to grad school, move for work, or become partnered. But visits like this one are an essential reminder that life is so much richer because of them.
Tomorrow, weekend reading.
xo