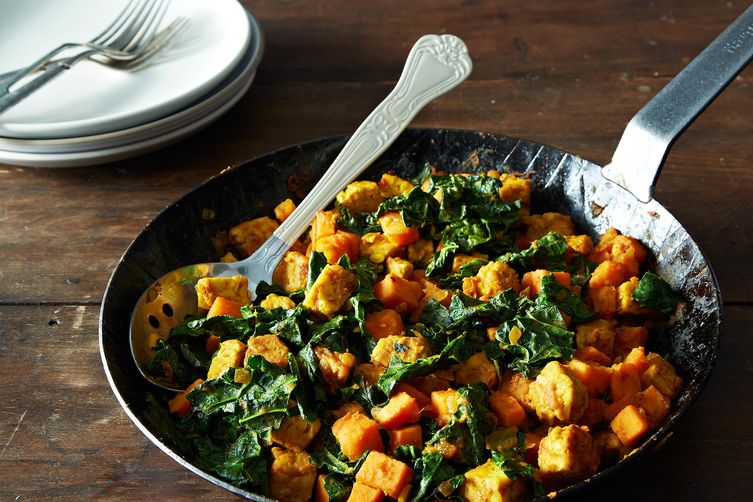 All photos courtesy of James Ransom for Food52.
Happy Thanksgiving! I hope that all of my US readers are enjoying a wonderful Thanksgiving day, full of friends, family, and (of course) food. No doubt many of you are feasting already, but if you can bring yourself to think about tomorrow's breakfast (!), I have a winning idea for you: sweet potato and tempeh hash with kale.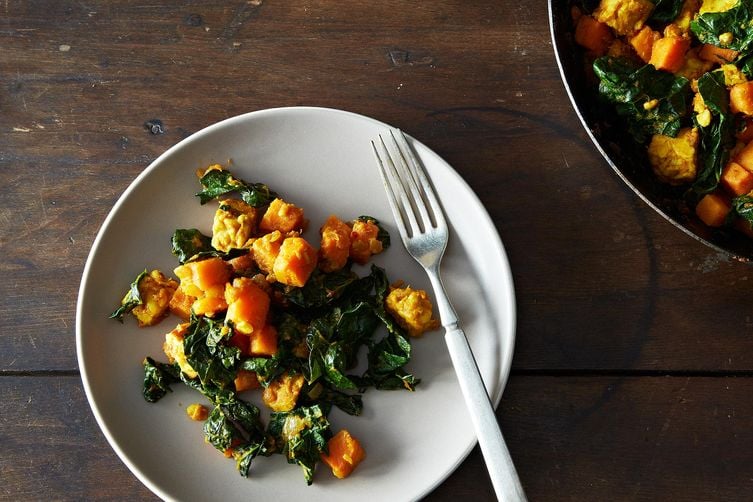 This recipe, which I'm sharing for a special Thanksgiving edition of The New Veganism, is intended to help you use up your leftovers from the big meal. I've got some suggestions–namely, the sweet potato and the kale–but you can definitely use leftover mashed potatoes, brussels sprouts, green beans, or any other veggies that need some love in this easy skillet dish. No matter what, you'll end up with a breakfast dish that's hearty, satisfying, and healthy. Head on over to Food52 for the column and the recipe today!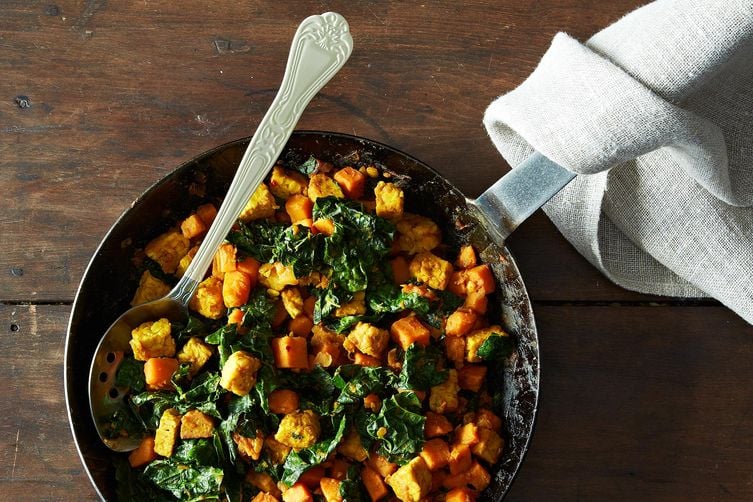 I am always profoundly thankful for the blessings in my life, but I appreciate holidays because they give me space in which to be more conscious and more thoughtful than usual. Today, I am so grateful for the incredible loved ones in my life, for my health, for an open future, and, dear readers, for each and every single one of you.
xo