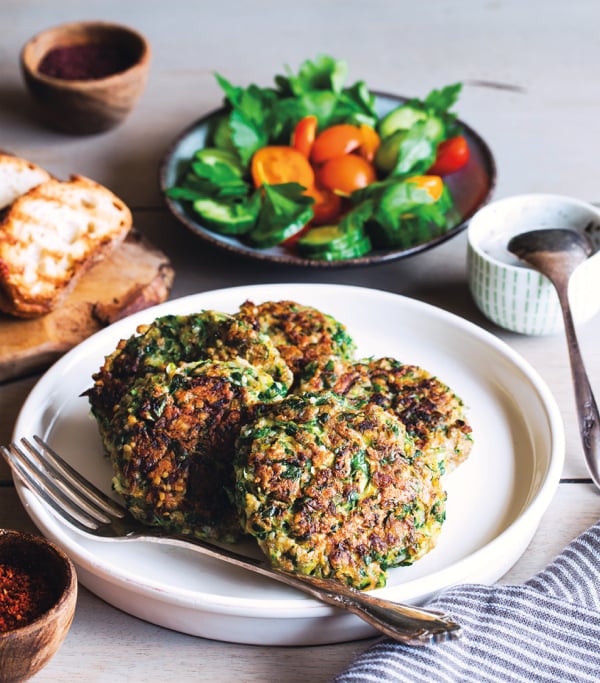 Maya Sozer's blog, Dreamy Leaf, has become one of my favorite places to peruse simple, yet beautiful, food. Maya has a knack for taking a handful of ingredients–always plant-based, always nutritious–and turning them into a dish that feels so much richer and bolder than the sum of its parts. Her photos are moody and shadowy, with food that bursts colorfully into the foreground. Take a few moments to check out her recent posts, and you'll see exactly what I mean.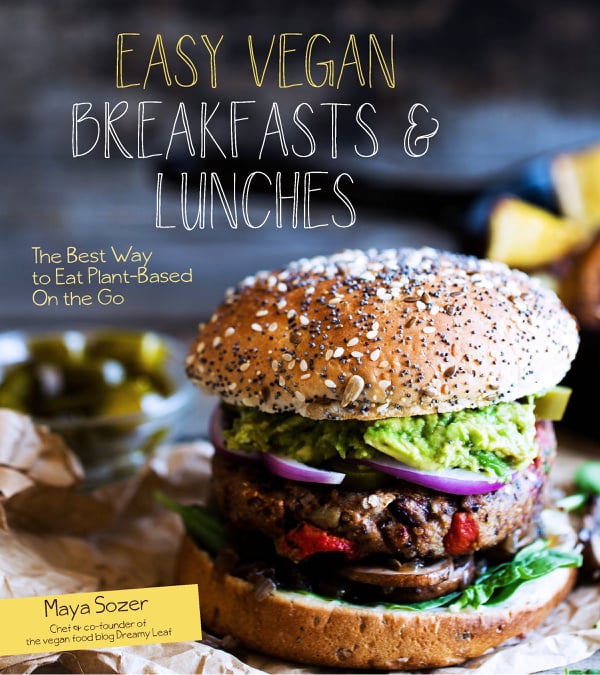 Now Maya has written a book that I think perfectly embodies her approach to food. It's called Easy Vegan Breakfasts & Lunches, and the title says it all: this book is a collection of fast, simple, and very wholesome vegan breakfast and lunch food.
Part of what makes the book unique is that in spite of the "quick and easy" theme, Maya doesn't rely too much on packaged ingredients or shortcuts. To be clear, I have nothing against packaged ingredients or shortcuts: I'm not sure where I'd be without 'em right now. But it's always impressive to me when a person can devise recipes that are both expedient and from scratch, and that's exactly what Maya has done, eighty times over, in this collection.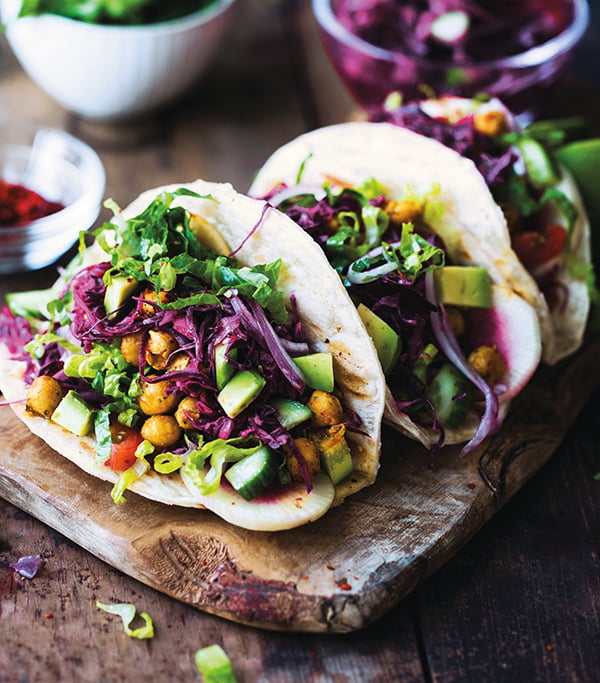 Maya's idea of a quick lunches are chickpea tacos (above), flavorful udon noodles, green lentil patties, or coconut curry polenta. Her idea of snacking on-the-go is to roast up perfect bite-sized baked tofu. And her easy weekday breakfasts include "good morning tiramisu," quinoa porridge, and even an easy chocolate swirl cake. All of the recipes follow through on their promise of simplicity, but as you can see, this food is bold and generous in spite of being fast. It takes a lot of talent to strike that balance; it's a recipe development skill that I'm still trying to master!
Today, I thought I'd share a recipe that embodies Maya's no-nonsense, sensible, yet artful approach to cooking. These zucchini fritters are the perfect plant-based fast food: fun to eat, flavorful, fast. As Maya notes in her recipe headnote, they have a big flavor that you might not always associate with zucchini or summer squash. And they can be served so many ways, from pita pockets to rice bowls to salads.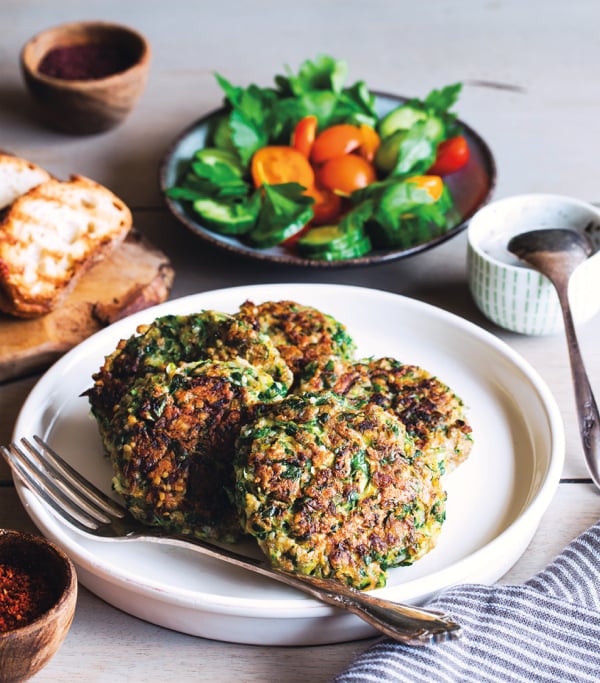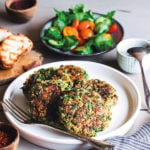 Maya Sozer's Vegan Zucchini Fritters
Author -
3

medium zucchini

Salt and freshly ground black pepper

¼

cup

16 g fresh parsley, chopped

¼

cup

15 g fresh dill, chopped

4

green onions

chopped

1

clove

garlic

minced

Zest of 1/2 lemon

2

tbsp

24 g hemp seeds (optional)

1/2

cup

65 g whole wheat flour

2

tbsp

16 g cornstarch

1

tsp

5 g baking powder

2

tbsp

28 ml olive oil
Grate the zucchini into a bowl, toss with salt and wait for 10 minutes. Squeeze the zucchini with your hands to get the excess liquid out and place in a dry bowl. Add the herbs, onion, garlic, lemon zest and hemp seeds.

In a small bowl, mix the flour, cornstarch and baking powder with salt and pepper to taste (there is already salt in the zucchini, so don't add a lot here). Combine with the zucchini mixture.

In a pan, heat the olive oil over medium-low heat. Put 2 tablespoons (28 ml) of the zucchini batter in the pan and spread into a circle. Make sure it is not too thick, so that it can cook thoroughly. Cook on both sides for about 3 minutes per side and continue until all the batter is cooked.
I love how Maya sneaks hemp seeds into this mixture–not exactly an ingredient one would think to put in fritters, but such a great way to bind the zucchini and add a dose of protein and nutrition. Her recipes are full of little touches like that: small additions of foods that are both functional and a means of increasing nutritional value.
This is a great collection for anyone who hopes to make everyday vegan cooking just a little simpler. And I hope it might also serve as an introduction to Maya's work, which continues to grow each day on her blog. Maya has a heartfelt, generous approach to sharing recipes, and I love what she contributes to this space.
Would you like to check Easy Vegan Breakfasts & Lunches out for yourself? Happily, Maya's publisher is generously offering a giveaway copy to one US or Canadian reader. Enter below to win, and I'll be announcing the winner in a week.
Good luck! And I'll be back this weekend, with the usual roundup of links.
xo