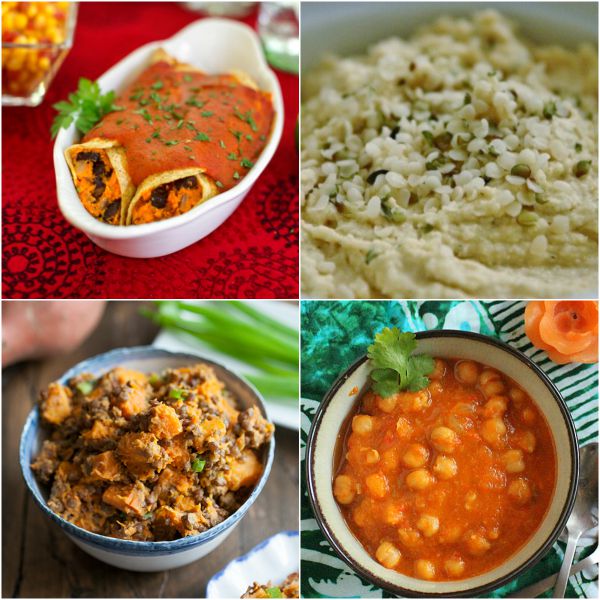 A few weeks ago, I said that I'd be making an effort to share more about my batch cooking and menu planning process for each week. I have been known from time to time to make big promises about new blogging initiatives, and then fall short. In fact, sharing my menu planning/batch cooking process was something I swore I'd do during my post-bacc…but it never quite materialized as planned.
My masters program right now feels really different from the post-bacc in that I made a conscious choice to go part-time. This means that I have greater control over my schedule and a lot more space for work. Having explored the grad school waters once before, I also have a more clear-headed, strategic approach to my studies, and this approach seems to be bleeding into other areas of life as well–including my weekly menu planning.
Here are some general notes on my "system":
1. I usually plan out dinners for the week on Friday night, and I shop early on either Saturday or Sunday morning. I split the grocery haul between my local farmers' market and my local health food store or Whole Foods.
2. I don't plan out lunches and breakfasts for the week, but I do batch cook a few things over the weekend–like whole grains, beans, and dressings–that I know I can put together in different salads and bowls through the week.
3. I rely on leftovers a lot. I work later with clients on Mondays and Fridays, so I usually prepare something that'll leave me with leftovers on Sunday night and Thursday night. I have night class on Wednesdays, so that's often a leftover night too (presuming whatever I have is easy to tote to campus). This week is heavy on leftovers, so you'll see what I mean!
4. I split up my prep over the weekend depending on my schedule and work load, but typically I make batch cooking staples (grains, beans, dressings, hummus) on Saturday, and something substantial on Sunday evening.
5. For work lunches and campus meals, I love this set from ECOlunchbox, which you may have spotted on my Instagram. It's not great for liquidy foods (it'll leak a bit), so for soups, chilis, and stews, I like this soup thermos. For salad dressings, I love these little guys. For more tips on planning portable lunches, check out this post!
OK, so what's on the menu this week?
I've been slowly making my way through recipes from Vegan Richa's Indian Kitchen since I reviewed the book here on the blog. They are reliably delicious, and I had bookmarked Richa's chana masala–which features a thick tomato sauce, rather than chopped tomatoes, as in other recipes–a while ago. That was my Sunday night recipe, to be served with quinoa and steamed broccoli with tahini dressing. You can find the recipe in Richa's book, or an earlier version of it on Richa's blog. I highly recommend it!
My other big weekend cooking project was a batch of my sweet potato and black bean enchiladas. This is the original recipe, which I love; I made the version that features red sauce (rather than tomatillo sauce), which can be found in my book.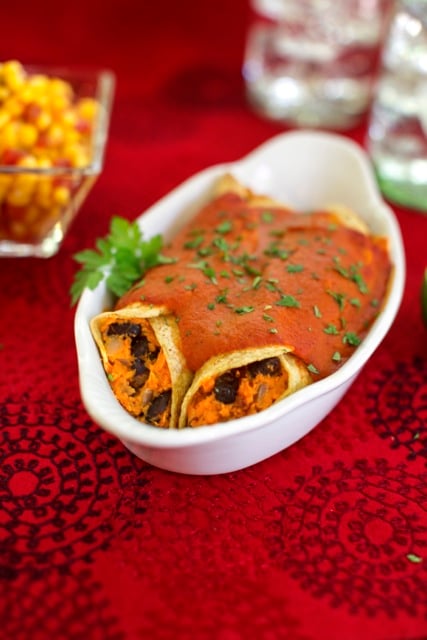 It's one of my favorites, and I often make it when Steven and I have friends over because I can prepare it in advance and pop it in the oven when they arrive. We had a houseguest on Saturday, and he was as enthusiastic about the enchiladas as we were (yay!).
Altogether, here's what's on the menu for this week:
Batch cooking staples:
•Quinoa
•Aduki beans
•High protein hemp hummus (for snacks, toasts, sandwich lunches, etc.)
•Lemon tahini dressing (for salads and lunch bowls)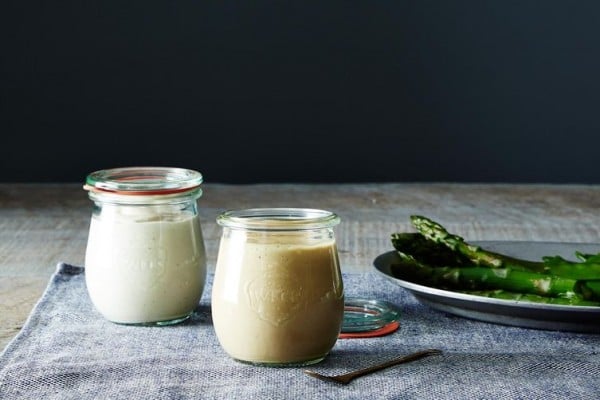 Recipes:
•Vegan Richa's Chana Masala
•Mustardy lentil and sweet potato salad
•Zucchini date bread (recipe to be shared ASAP!)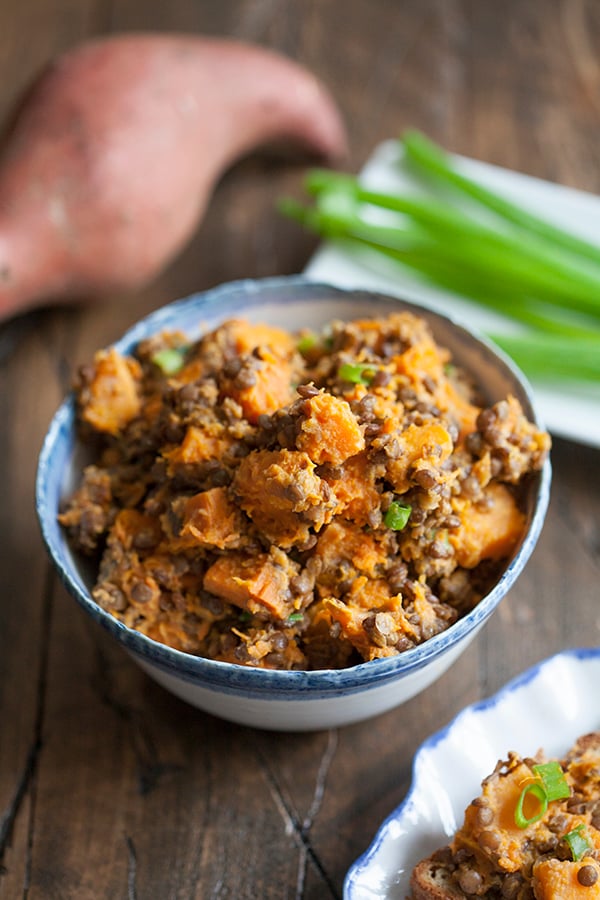 And here's how our dinners will look:
Saturday night:
•Vegan sweet potato and black bean enchiladas with a big green salad
•Pita chips & hemp hummus for pre-dinner noshing
Sunday night:
•Chana masala, served over cooked quinoa
•Steamed broccoli with lemon tahini dressing
Monday night:
•Chana masala and quinoa leftovers
•Big salad with simple vinaigrette
Tuesday night:
•Dinner with my mom
Wednesday night (on campus):
•Last of my chana masala leftovers with quinoa or mustardy lentil sweet potato salad with quinoa (depends on how much of each dish I've got left and what I'm craving)
•Veggie side of some sort (probably a small packed salad)
Thursday night:
•Curried sweet potato noodle dish (to be shared on the blog!)
•Jasmine rice
Friday night:
•Curried sweet potato noodle and jasmine rice leftovers
It's worth noting that I increased the chana masala recipe by about half (so, 1.5x the original). Steven and I usually finish more than two portions of a recipe in a night, and on a week when I really want leftovers, I'll opt to increase the recipe by half or double it altogether. I really recommend doing this if you're cooking for two or more; even if you end up with more than you need, you can freeze 1-2 portions, which will come in handy for a busy night in the future.
I figure out breakfast based on what I'm craving, whether it's something savory (like a tostada with hummus and veggies), or the usual bowl of oats, banana, and peanut or almond butter. This week, the zucchini date bread will comprise many of my breakfasts…if Steven doesn't eat it all first. Lunch is a combination of spontaneity and planning: it's often a salad bowl with different toppings, sometimes a hummus sandwich with soup, sometimes leftovers. The batch cooking is helpful here.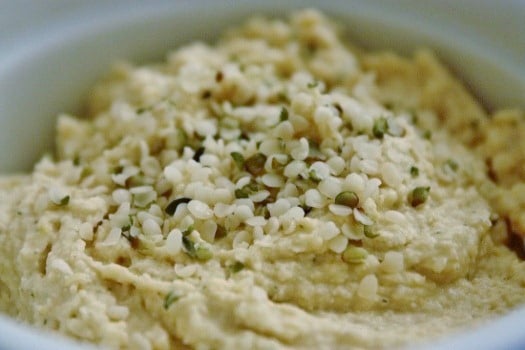 I'll be curious to hear if you guys think this is helpful information, and if so, what questions/requests for detail you have. I'd love to use these posts as a chance to share with you the recipes I'm exploring from cookbooks and other blogs, as well as time-honored favorites of mine from the blog!
On that note, it's time for my final client of the evening. I wish you all a terrific evening, and I'll be back soon with the zucchini date bread, which you won't want to miss.
xo