 As befits the season, this week's menu features an abundance of orange food. There's a batch of my carrot miso butter, leftover butternut squash and chickpea curry, and even my turmeric tahini dressing fits the color scheme.
Last night, as I was planning out some recipes to make and share this month and next, I asked myself whether there was such a thing as too much pumpkin/sweet potato/winter squash. I'm really hoping you'll all tell me that the answer is "no," because I'm nowhere near ready to stop!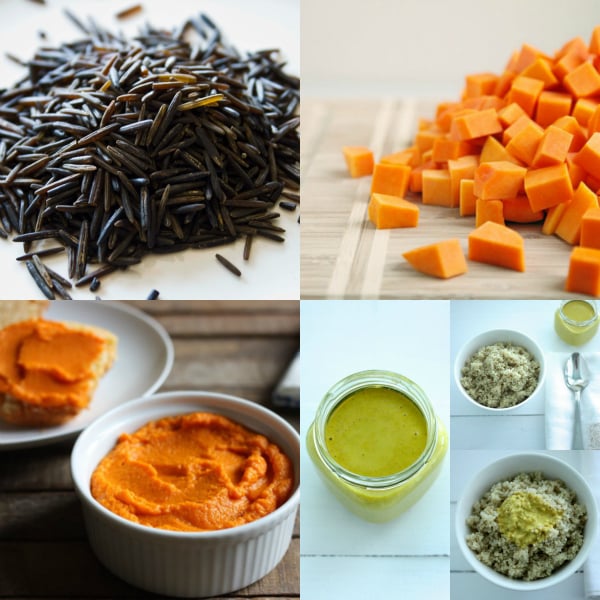 This week's menu plan is a bit truncated, because I'm headed to Austin on Friday for the Texas Book Festival. I'll be doing a panel with my fellow Food52 authors, Kristen Miglore and Sarah Jampel, and we'll all be doing cooking demos to help introduce folks to the recipes in Food52 Vegan, Food52 Baking, and Food52 Genius.
On Monday evening, I'll be teaching a vegan cooking class at Central Market, which I'm super excited for; it'll feature recipes from the book, as well as general tips on getting started with meatless cooking. If you happen to be in the Austin area and you'd like to attend, I'd absolutely love to meet you, hang out, and cook together! You can find event details here.
In anticipation of the trip, I cooked lightly this weekend. Here's what's on the menu for the next four nights.
Batch cooking staples:
•Carrot miso butter (for spreading onto toast, putting in a lunch wrap/sandwich or two, and using a veggie dip for snacks)
•Turmeric tahini dressing
•Wild rice blend (I made a big pot; a bunch of it will go into a wild rice salad and chickpea salad on Thursday, and half will just get used in lunch bowls)
•Chickpeas (once again, some is to use in spontaneous bowls/salads, the other half for my wild rice and chickpea salad)
Recipes:
•Pumpkin spice muffins (I'm super excited about these — they turned out well, and I'll definitely be sharing the recipe)
•Butternut squash gratin (recipe testing for my New Veganism column at Food52)
•Wild rice and chickpea salad (a recipe which I hope will be blog-worthy!)
And here's how the menu plan looks:
Monday night: Butternut squash gratin | Arugla salad with fennel and pomegranate seeds and a simple vinaigrette
Tuesday night: Dinner out with a friend
Wednesday night (on campus): Leftover butternut squash and chickpea curry (from the freezer) | Wild rice medley | Small salad with turmeric tahini dressing
Thursday night: Wild rice and chickpea salad | Soup leftovers from the freezer (I made a curried butternut squash and apple soup last week and froze half)
Friday, Saturday, and Sunday nights: Austin
I'm not sure whether or not I'll have a menu plan to share next Monday — I may be eating exclusively from the freezer when I get back, as I'll have schoolwork and clients to catch up with. But hopefully I can squeeze a little cooking in, and I'll do my best to freeze stuff this week in anticipation.
Before I go, I wanted to mention that a couple of generous blogger friends have been sharing the love for Food52 Vegan in the past week! The super talented Jessie of Faring Well whipped up an incredible batch of my butternut squash mac n' cheese, and she's offering a book giveaway to go with it. I think her rendition is more beautiful than any I've made.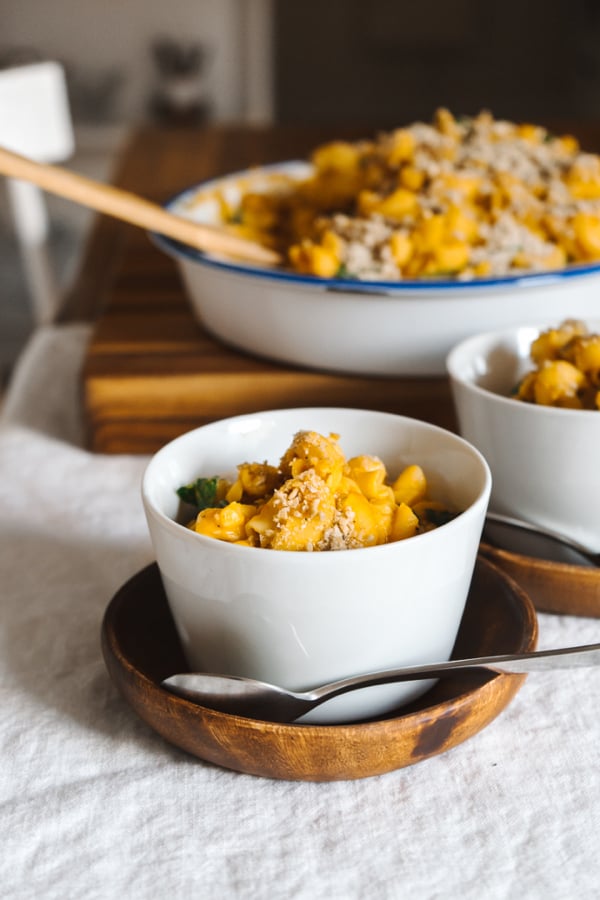 Meanwhile, my sweet and generous friend Kathy of Healthy Happy Life shared my recipe for vegan chocolate layer cake. You may not be able to tell from the photo, but the filling is actually made with pumpkin–yum!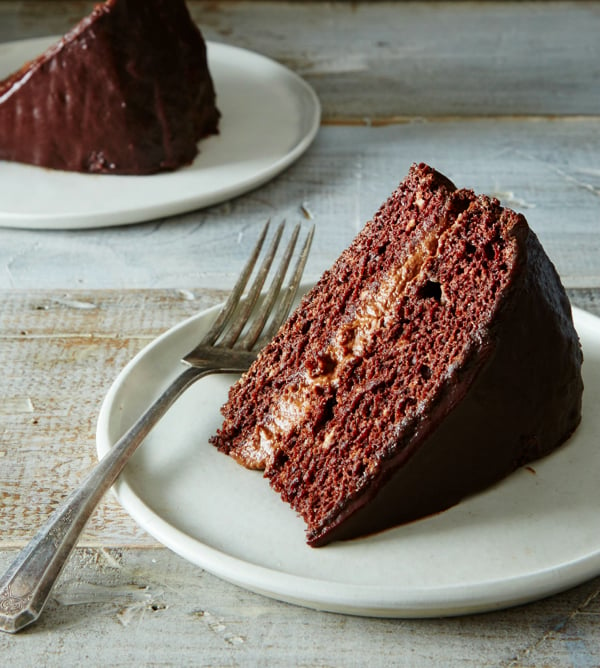 And finally, the lovely Sherrie Castellano of With Food + Love made and photographed my recipe for kale salad with kabocha squash, and she's also running a giveaway. I love Sherrie's photos–they're so simple, yet enticing.
Finally, there's a giveaway for a free copy of the book up at vegetarian/vegan recipe superblog Oh My Veggies! Check it out for a chance to win. And a big thank you to all of the folks who are trying recipes, tagging them on social media, and exploring the book in their homes. I hope it gives you lots of fun kitchen adventures.
On that note, back to work. Happy Monday to you all!
xo