 Happy MLK Day, friends. Hopefully many of you get to savor a day off today, and if not, I hope that you have a productive start to the week!
I'm getting ready for a new semester to start this week, which has meant recently clearing out and organizing my pantry a little, defrosting and finishing up some frozen items to make room for more, and stocking up on some of my favorite snack staples (nuts, dried fruit, and soynuts for my go-to trail mix; squeeze packs of almond butter to pair with fresh fruit; energy balls). As you'll see this week, I've also whipped up a new portable breakfast that may become a year-round favorite!
In the meantime, regular menu planning carries on. Here's what's in store this coming week.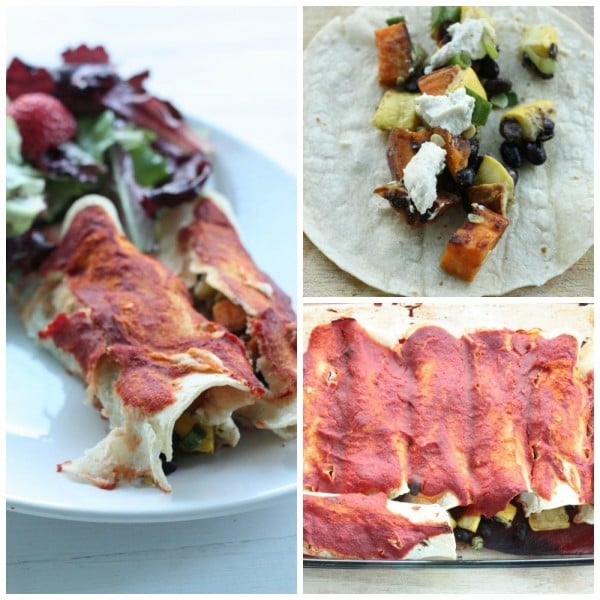 I love whipping up a batch of enchiladas over the weekend: they're a perfect dish to make on a night when you have some spare time, and then enjoy as leftovers throughout a busy week. I originally meant for these enchiladas (which have zucchini) to be summery, but I'm swapping the zucchini for brussels sprouts this week (I have some frozen ones that need using) to make them a little more seasonal. We'll see how it goes!
Recipes
●White corn enchiladas with zucchini, black beans, sweet potato, and herbed cashew cheese (I'm substituting brussels sprouts for zucchini)
●Lentil, Kale, and Fennel Skillet
●Creamy Curried Cauliflower Soup
●Sorghum and sweet potato curry from the Great Vegan Grains Book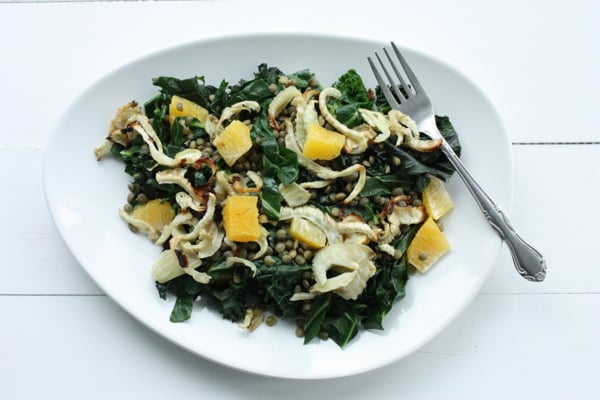 Staples and lunch fixings
●Spicy harissa black-eyed pea hummus (so excited to have another batch of this recipe!)
●Baked purple sweet potatoes (always a treat to find these at the grocery store)
●Ancient grain mix (almost a weekly staple at this point: equal parts amaranth, quinoa, and millet cooked together)
●Black beans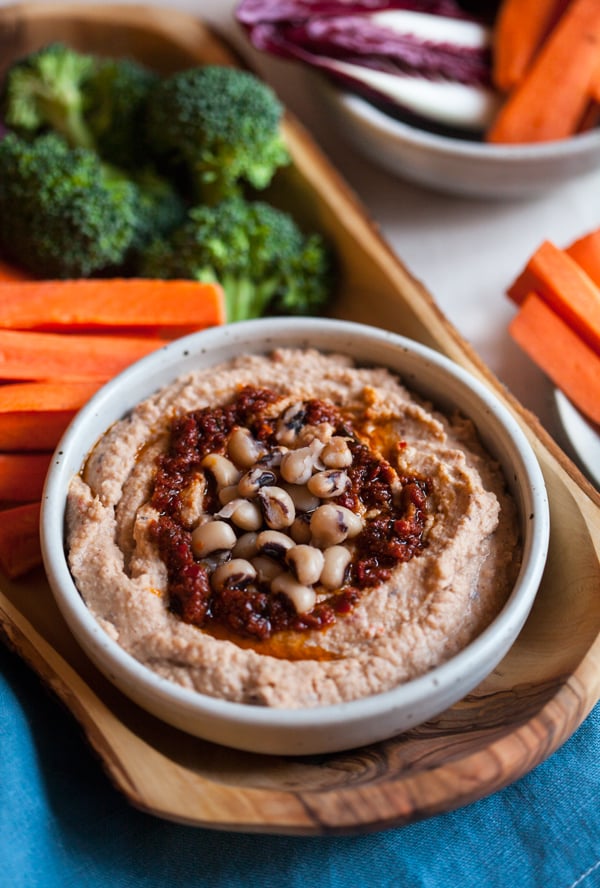 Dinner Menu Plan
Sunday: A "clear out the fridge" dinner of assorted roasted veggies, an edamame "mash" that I'll be sharing soon, baked sweet potatoes, and lemon hemp dressing
Monday: White corn enchiladas with brussels sprouts, sweet potatoes, black beans, and herbed cashew cheese | Salad with lemon hemp dressing
Tuesday: Enchilada leftovers | Roasted broccoli and carrots
Wednesday: Leftovers of my rustic cabbage, chickpea, and wild rice soup (the last from my freezer!) | Toast | Green salad with simple vinaigrette
Thursday: Creamy curried cauliflower soup | Easy lentil, kale, and fennel skillet with orange (making a double batch to have some leftovers tomorrow)
Friday: Sorghum and sweet potato curry | Lentil, kale, and fennel skillet leftovers
Saturday: Creamy curried cauliflower soup leftovers | "Clear out the fridge" dinner salad with any grains, roasted veggies, and legumes I have at the end of the week
And that's the plan. Plenty of good, wintery food in here, and I'm looking forward to it!
In the meantime, I have two new recipes to share this week, including a new, portable breakfast dish that's perfect for busy students and professionals. See you soon.
xo