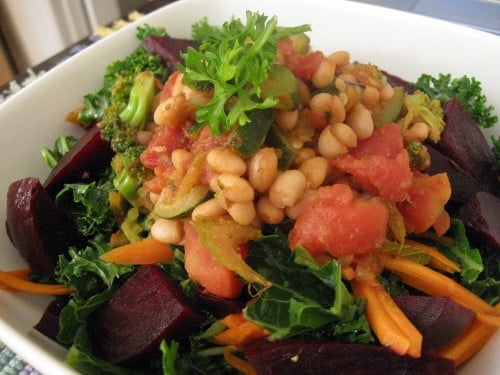 Hey guys!
I am so, so touched by all of your enthusiasm for the new and improved Choosing Raw! Thank you all so much for your comments and kind words. I adore you.
Of course, I can't actually take any of the credit for my blog's new look. All of that goes to Zesty Blog Consulting, and the wonderful man behind it. Cory (known to us bloggers as Zest, Zesty, and The Computer God) did a spectacular job of gauging my blog's needs and potential for growth in 2010. The fundamental aesthetic shift of the blog–to a brighter and more spacious look–was right in keeping with what I'd asked Cory for. But he went far beyond my directives, and elevated my blog to a place I might only have dreamed of. What I love about the new look is that it's so unbelievable simple, so clean: in other words, my blog suddenly matches my food!
That's Cory's real talent: giving his clients blog aesthecitcs that are worthy of (and in keeping with) their content.  Thanks to him, Choosing Raw's look now jives completely with its character. It's a look I can grow with, and take with me into the future. Thanks so much, Cory. Anyone who's interested in Cory's blog makeovers can email him for details. In addition to being a techie wiz, he also happens to be a pretty nice guy:-)
Note to people who've emailed me about subscribing via RSS or email: until this weekend, my subscriptions didn't seem to be working. The kinks have been ironed out, and my subscriptions ought to be up and running. Click the icons at the top right to get Choosing Raw subscription service!
So yeah, I'm loving my blog's new look. But it wasn't the only highlight of my weekend. Other favorites included:
Colorful new measuring cups (yes, I am a loser):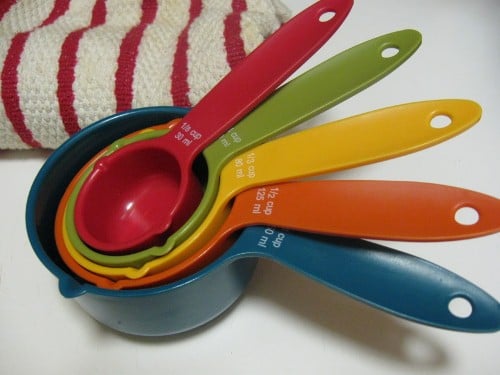 Ribbons of raw kale at lunchtime:
Decadent yet healthful post-workout shakes (that's frozen banana, cacao nibs, chia seeds, almond butter, and water, in case you were wondering):
Wonderful new clients (those are my preliminary notes for a meal plan):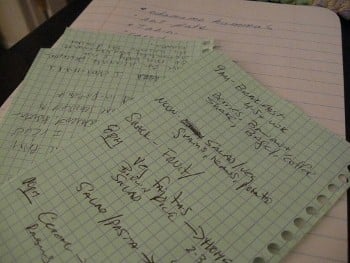 The return of guacamole season (glory, glory hallelujah):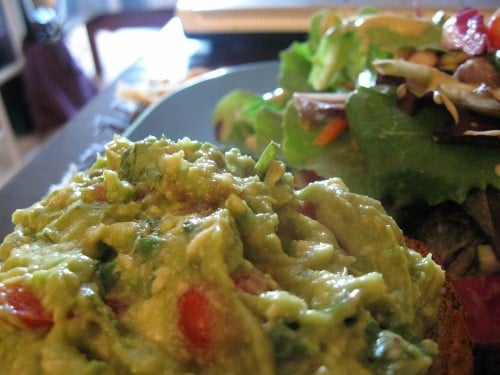 (Served over Lydia's crackers, avec salade.)
The invitation to my best friend's wedding (!):
The view from my apartment window at dusk (I love you, Upper West Side):
An incredible new array of raw nut butters to try, from Futter's Nut Butters. I'm especially psyched to try Macadamia! Thank you so much to Liz for her generous and surprising gift! <3
Spontaneously awesome, leftover utilizing dinners:
(That's 1/2 cup navy beans, 1 chopped roma tomato, 1/3 chopped red pepper, 1/2 small chopped zucchini, 1/4 cup chopped broccoli, sauteed in coconut oil, coriander, oregano, s+p, nooch, and fresh parsley, served over massaged kale salad.)
Now it's your turn, CR readers: what were your weekend highlights?
More importantly, please keep letting me know what you'd like to see more of here on the blog. I already got one comment saying you'd like to see more Raw Food Rehab posts, a la Marathon Val's appearance here. I'd love that, but in order to make that happen, I need to know what sorts of raw pitfalls people tend to be having. I can guess about what some of them are, but I'd love to hear it from you. If you'd like, please email me a raw road block you're having at gena@thefullhelping.com, with the subject line Raw Food Rehab. (NB: This is not an invitation to send me detailed and personal health inquiries, nor rundowns of what you yourself eat each day. The idea is to bring up a difficulty you think might be applicable to everyone.)
Have a lovely, restful Sunday night.
xo