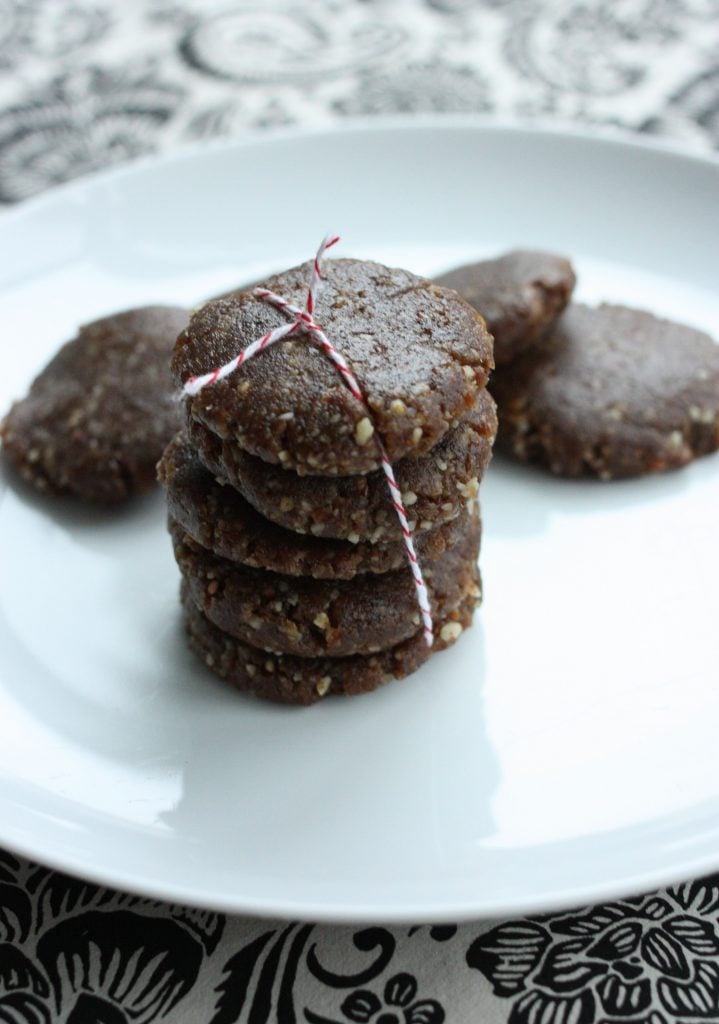 One of the highlights of this past year was having the opportunity to meet Kristy Turner, the fabulous writer behind Keepin It Kind, at Vida Vegan. I have admired Kristy's blog since it first got off the ground, and I continue to marvel at her culinary talent, her creativity, her energy, and yes, her kindness. Kristy's blog title evokes her veganism, but I'd also say that it embodies her approach to life.
Today, I'm participating in Kristy's awesome 2013 holiday cookie swap party. My contribution? The mostly raw, vegan, no bake gingersnap cookies you see above. These little gems feature raw pecans, dates, ginger, cinnamon, blackstrap molasses, and a lot of love. They'd make wonderful holiday gifts, a fun project for kids, or a tasty gift to put by the tree for Santa. Or you can do as I've done, and make them a gift you give yourself. I'm nibbling on one right now, as I prepare to go out and purchase a wee tabletop tree.
Check out the recipe here, and season's greetings to you all!