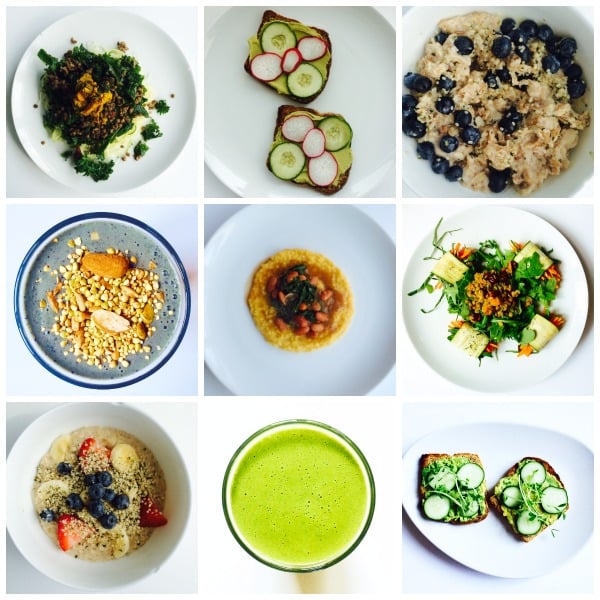 While not exactly settled here in the NYC–there's still some clutter, still some things I haven't found homes for, still some stuff we need to buy–I'm pretty close.
In the last week, I've gotten a lot of questions, mostly via Instagram, about what my boyfriend and I ate during our move. My goal was to avoid the trap of moving and relying on takeout for the first week or two, which I've been prey to in the past. I'd say that I was halfway successful: more takeout than I wanted, but I still managed to eat breakfast and most lunches at home every day for the first week. I purposely brought two loaves of bread with me from DC to NYC, so toast became more of an everyday staple than it is already. A brief slideshow of my toast parade from moving week:
Sweet pea hummus with cucumbers and radishes.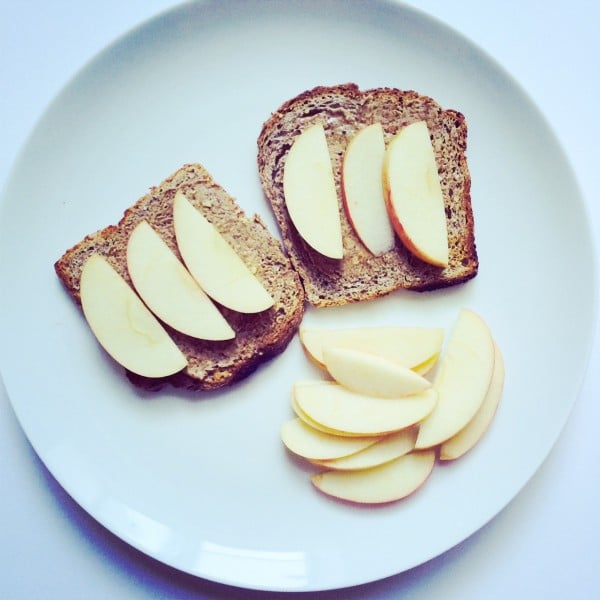 Almond butter and sliced apple (first farmer's market apple of this season!)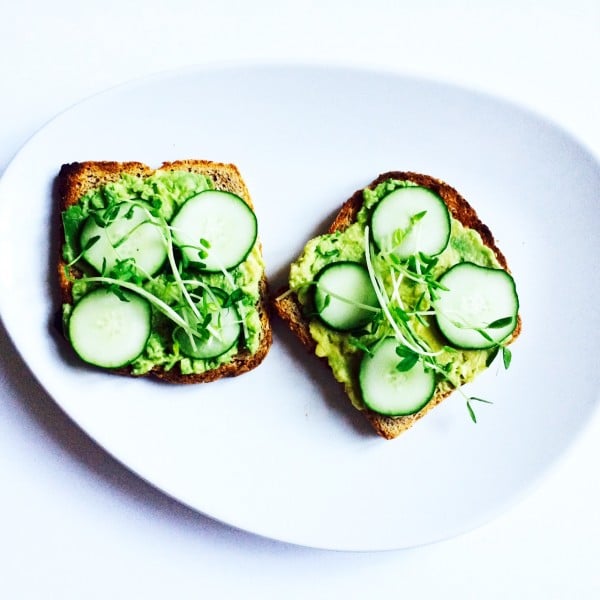 Avocado, cucumber, and sprouts.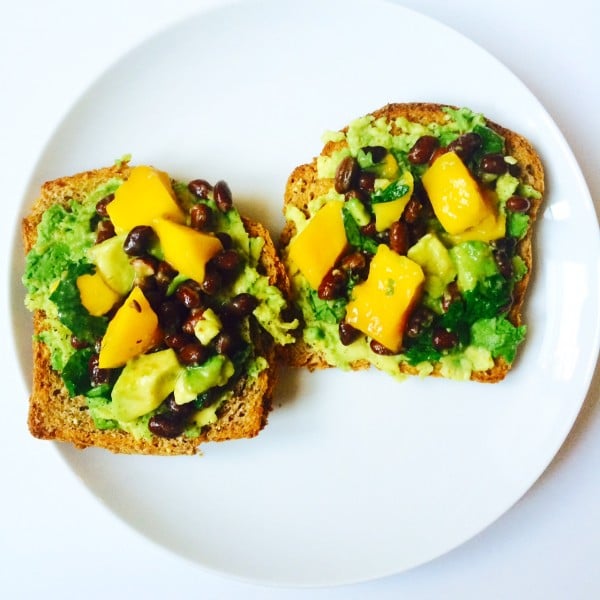 The avocado, mango, and black bean salsa from my book, smooshed on top of toast.
Before the move, I did my best to clear out the pantry at home. Again, I was about halfway successful: a lot of items were given to my neighbor, Valerie in a hectic flurry the night before we moved. But I did manage to use up a few things. For example, the lovely bunch of cranberry beans I'd gotten a few weeks back from my friends at From the Farmer. I made the stewed cranberry beans and kale from Food52, and served the dish atop a bed of polenta that I'd cooked up with Earth Balance and nutritional yeast. My boyfriend and I both loved this meal.
We also made an effort to use up all of the various breakfast cereals we had. These included quinoa flakes, rolled oats, rolled kamut and barley flakes, and some steel cut oats, too. Lately, my favorite hot cereal toppings are hemp seeds, berries, and maple syrup. So, so good.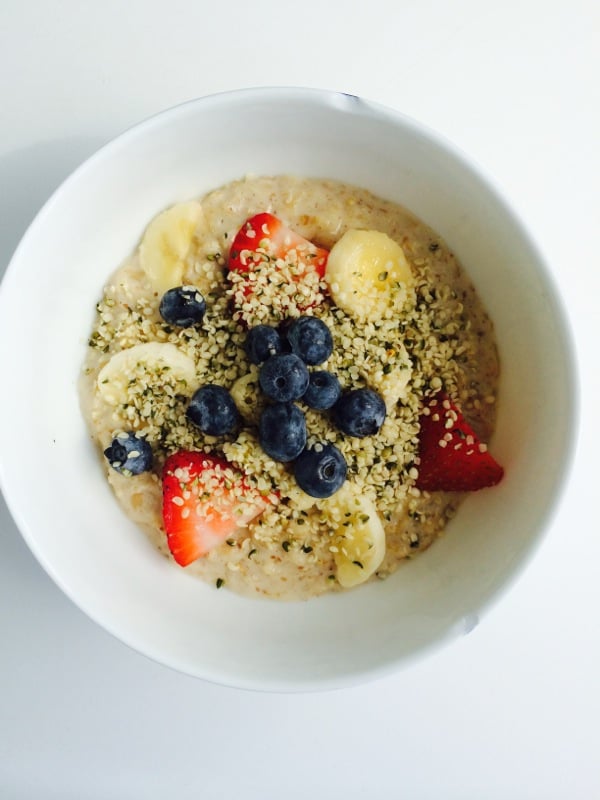 With the two blocks of tempeh I found in my freezer, I made my sweet potato and tempeh hash with kale. It's technically a breakfast dish, but who needs technicalities? It's also a wonderful dinner.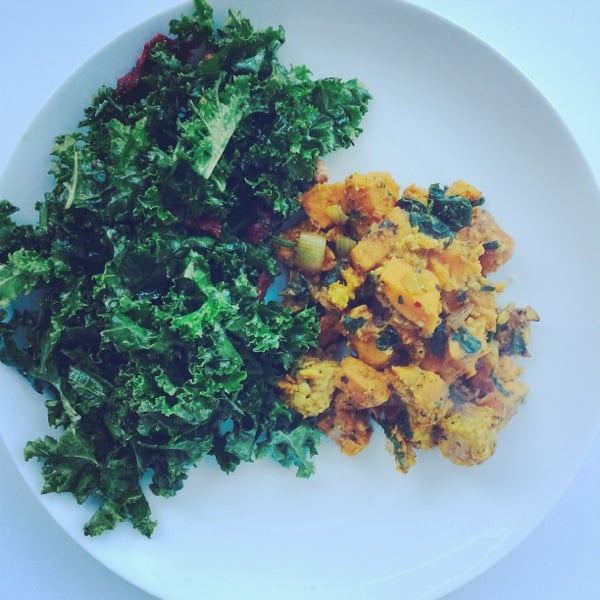 Two days before the move, I boiled up all of the brown lentils I had hiding in the pantry, and served them over my last pre-move zucchini, some leftover marinated kale, and a spoonful of the last of my tempeh hash leftovers. Pretty? No. But tasty.
And the night before we moved? We thought it was only appropriate to eat some SweetGreen on the roof of my building. Now that SweetGreen's in NYC, I hardly need to say a tearful goodbye. But I'll always think of it as a fixture of my D.C. life, so it was a fitting farewell meal.
The U-Haul drive to NYC was fueled by multiple snack bars (thanks, Nouri and Raw Revolution!), some toasted chickpeas from 2 Armadillos, and a healthy dose of anxiety about whether or not we'd get stuck in our truck in front of the Lincoln Tunnel during rush hour traffic (we did).
We welcomed ourselves to the city (later than we'd planned) with takeout from Peacefood (double chickpea fries, thank you), and set about unpacking as much as we could before collapsing onto our pullout (we picked up our mattress from storage in New Jersey the day after the move–long story). In the days following the move, it was toast for breakfast every day for me, cereal for the boy. It took me some time to get the kitchen set up, but as soon as I had, I set about cooking up some French lentils (transported from DC), some quinoa, some roasted red peppers, and I even made a batch of sunflower pate. These ingredients were the foundations of a few stellar lunches: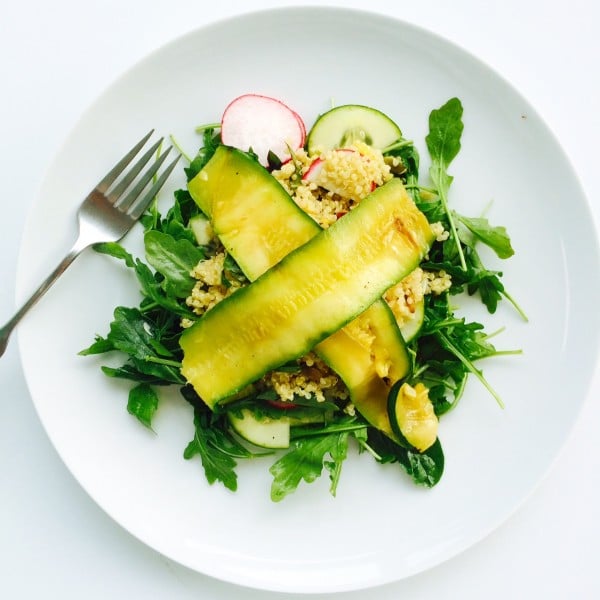 Quinoa, zucchini, arugula salad.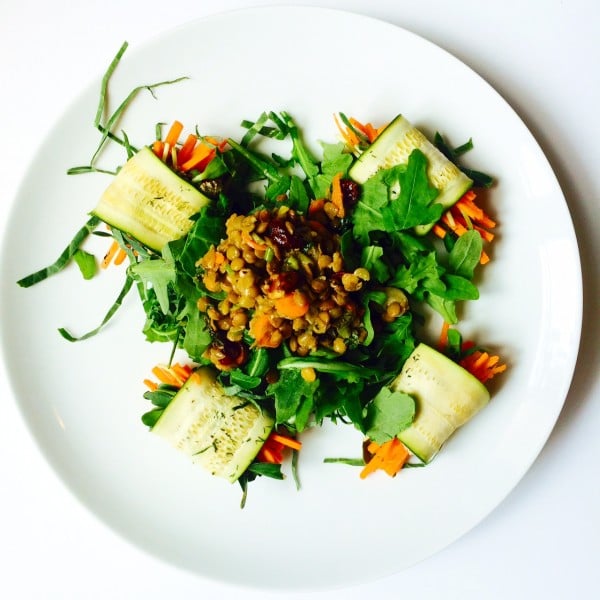 Zucchini roll-ups (recipe in my book) with sunflower seed pate, served with a small kale salad and scoop of French lentils.
A sprouted grain wrap, stuffed with a wonderful red lentil walnut dip (kind of a spin on my raw muhammara), sprouts, leftover kale salad, cucumber slices, and red pepper.
Finally, I froze a bag of peeled bananas pretty much as soon as I arrived in the city, so that smoothies could happen ASAP. The first: blueberries, banana, kale, Nuzest USA protein powder, and hemp milk. Topped with some buckwheat granola from Lydia's Organics.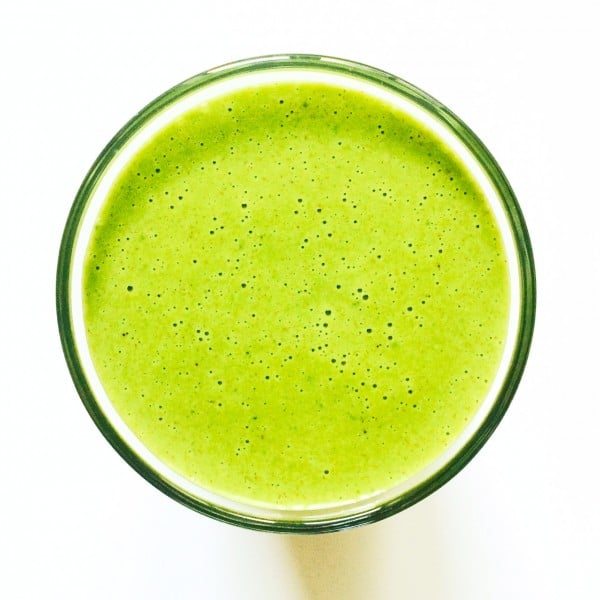 The second: green, green, green. Banana, kale, almond butter, dates, and hemp milk.
In all, it was a pretty solid week of unpacking eats. When you love to cook–when it's your stress relief, your favorite form of creative expression, etc.–it can be hard to feel as though the kitchen space is a mess and you haven't settled into a culinary "groove." But whenever my normal routine gets disrupted, I remind myself that it's temporary, that I'll have plenty of time to get back into the swing of things, and that cultivating an ability to roll with the punches is a vital life skill. Especially for someone like me, who has clung to her routines all too vigorously in the past.
Sorry if my recipe sharing has been a little slow, but I hope this has been a fun glimpse into our D.C. to NYC journey. Now that I'm getting settled, I realize that I should write a post sometime soon about managing a smaller (read: NYC-sized) kitchen space 😉
Till soon,
xo