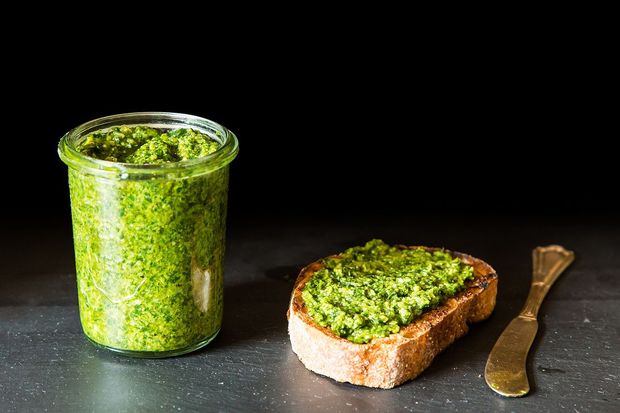 I consider pesto a fridge/freezer staple, and I make it so often that I often forget it's not traditionally a vegan recipe. Classic pesto calls for parmesan cheese (or occasionally pecorino) for saltiness, flavor, and umami. Fortunately, nutritional yeast can supply each and every one of those qualities, and it renders vegan pesto every bit as scrumptious as the traditional stuff.
You may already prepare vegan pesto without nutritional yeast, and that's fine. Many of my own pesto recipes don't include it, especially the less conventional ones (like my hemp pesto). If you're craving a truly authentic experience, though, it's worth using a bit of nooch. I think it makes pesto a lot richer.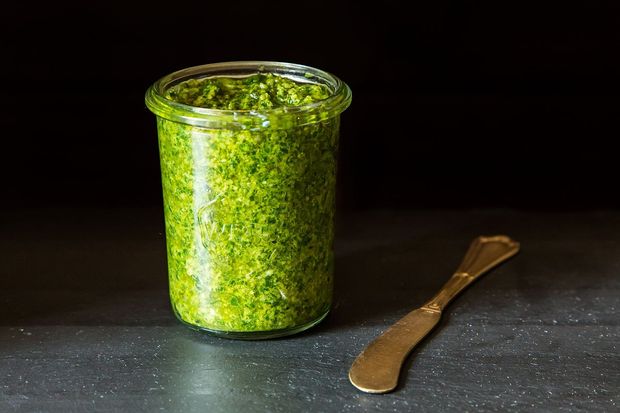 To get this simple recipe for vegan pesto, head on over to Food52 for today's New Veganism column. And enjoy! I'll be back tomorrow with my next installment of Vida Vegan Con 2013: The Retrospective.
xo
All photos by James Ransom for Food52.